Read Our Full In-Depth Review of the Line Honey Badger Here
Read Our Full In-Depth Review of the Line Magnum Opus Here
Read our Full In-Depth Review of the Tom Wallisch Pro Here
Line are coming out guns blazing for 2016-17, and the emphasis is fun fun fun! There are new T-Wall/Eric Pollard pro models, updated cores and colourful graphics aplenty. The new Pescado looks like the birth of fun shapes in skiing, I cannot wait to go skiing on them. The Blend and Chronic have 'all time classic' music inspired graphics, I'll let you make the band connections. And Honey Badgers are pretty much the baddest thing in nature, what a name for a ski which seems to fit the hole left by the Anthem/Traveling Circus Ski. Check out what is undoubtedly one of the best lines for 2017!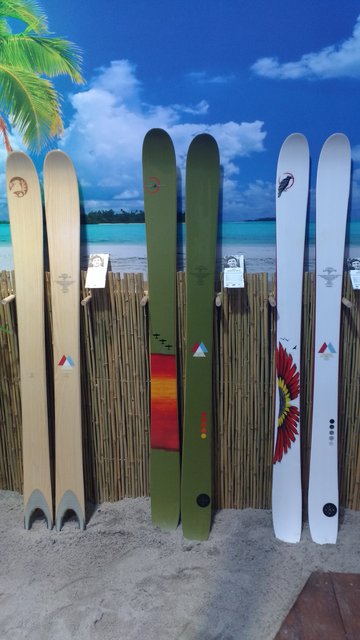 Pescado - 158/125/147 - Swallowtail, Partly Cloudy Core, Bamboo Sidewall
Magnum Opus - 148/124/146 - Cloud Core
Mordecai - 141/114/138 - Partly Cloudy Core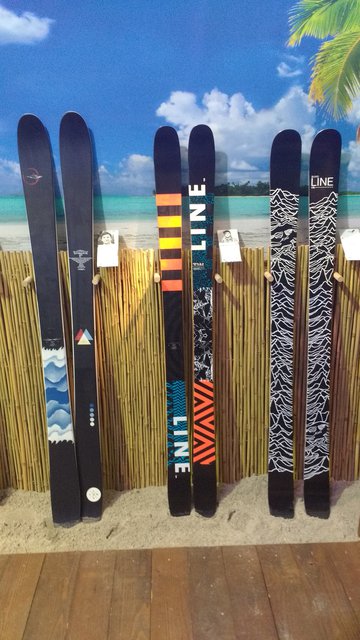 Sir Francis Bacon - 135/104/131- Partly Cloudy Core
Tom Wallisch Pro - 117/90/112 - Sintered Fatty Base + Edge, 12-3-12 rocker profile, 5cut, Maple Macroblock core
Blend - 132/100/122
How stoked are you to ride the Tom Wallisch Ski?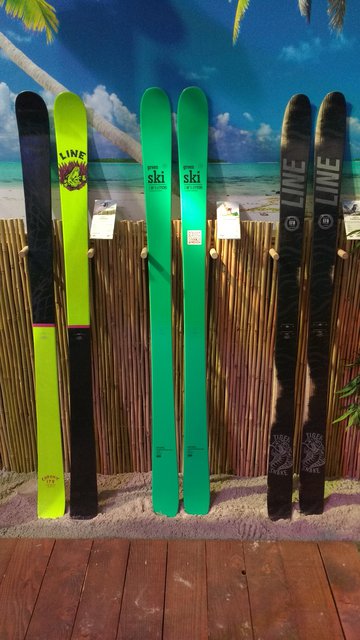 Chronic - 121/92/117
Honey Badger - 120/92/116 - Extruded Fatty Base + Edge, Bamboo Core, Cap Construction
Tigersnake - 113/88/109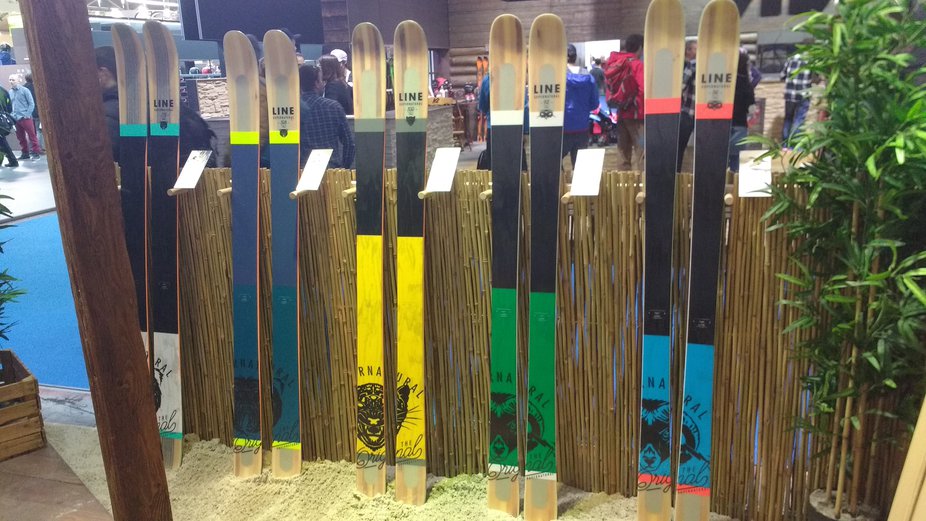 Supernatural Series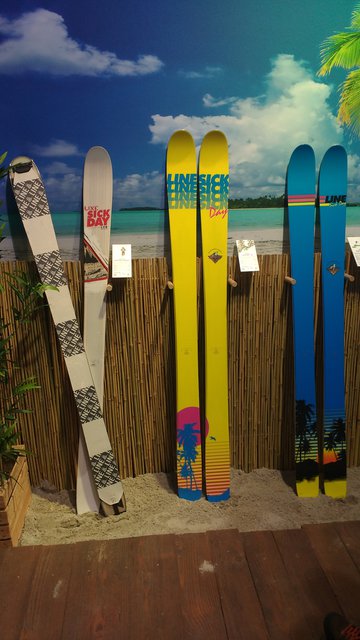 Sick Day Series