Last night I made up my mind and booked a room at Kongsberg Vandrehjem, just three hours from Lillehammer. Also, I signed up for the Badass of the year contest in Kongsberg ski-resort. Bigair contest with a huge jump in the bottom of the hill.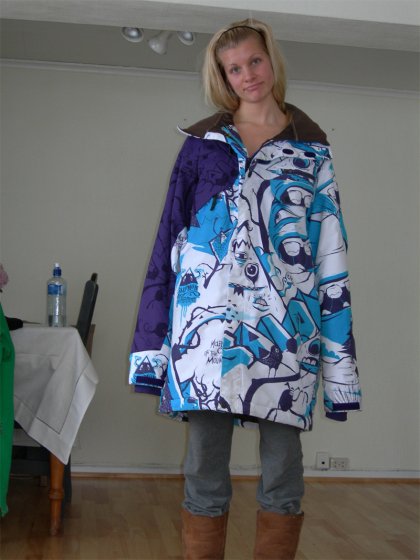 Before I left, Ida took my jacket, I don't think people know how huge the magic-jacket is before they buy it! I like it though! 90 cm tall!
Minni the cat has the most relaxing life ever, switching up the possition in the couch every now and then, before she eat some more catfood. Haha.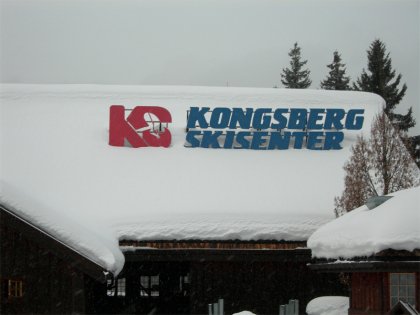 4 hours from sunny Lillehammer, I arrived Kongsberg. Usually the drive is 3 hours, but I stopped by Oslo to say hi to the Salomon guys! I left a ton of old worn-out skis for them, and replacing them with the Rocker before 2012 skis, and the next-years "pro-pipe" (Dumont) skis. All set for bigair!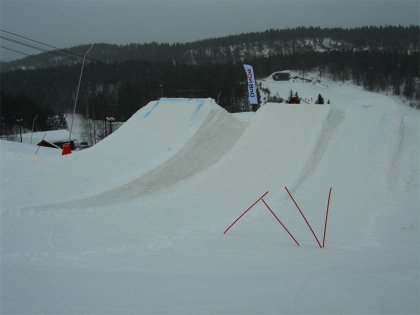 The jump is allways something special in Kongsberg. This year it looked allright though! Long nice landing, 21 meters to the knuckle and a long take-off.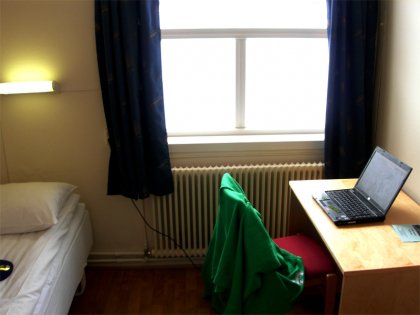 Just 7 minutes from the resort is my "office". Not much of a room, but it's cozy, and they've got free wireless!
As you can see, there is not much to do in this room, besides running facebook over and over again… I think I should get some food and hit the night-skiing. Railslide, here I come!