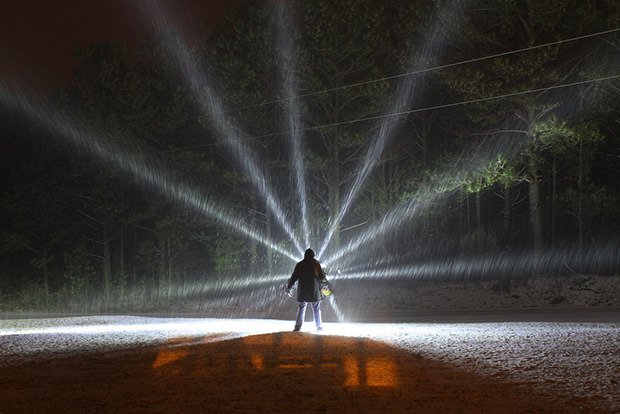 You can light up particles in the air for a snazzy effect. The photos in this post were done by shining a powerful focused light into the air in various weather conditions during a long exposure. You need a light source that outputs some major power to pull off the effect. I used a Coast HP21 and a 3000 lumen Stanley spotlight for these shots. The photo above was shot while it was snowing.
In all the photos but the last, the light was rotated at a central point and left on for 3-4 seconds in each position before shutting it off and pointing it at a different angle.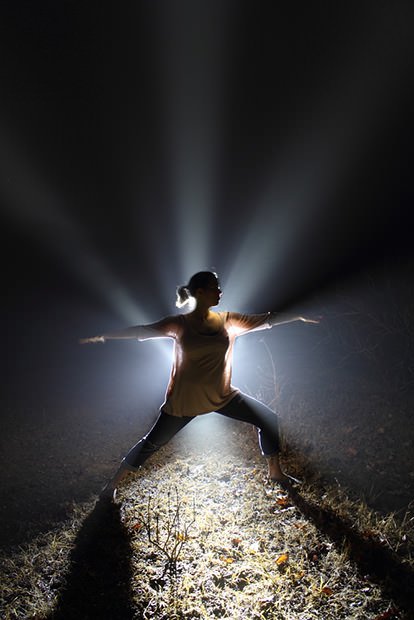 Dense fog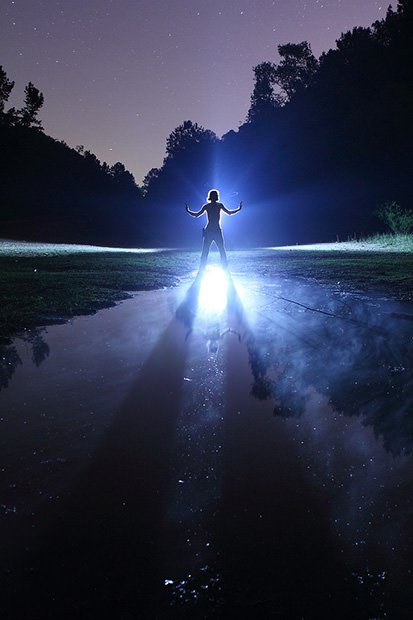 Humid summer night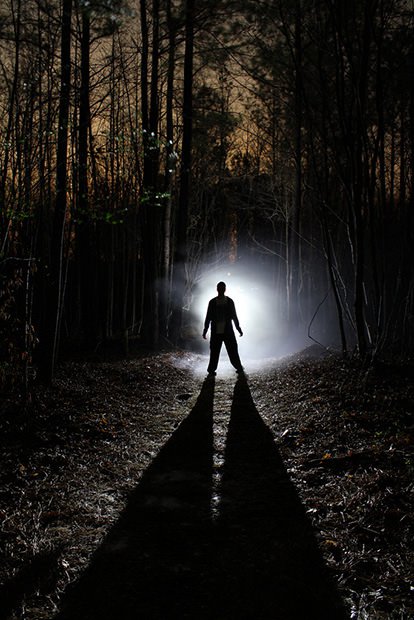 Flour was thrown into the air while the subject was back lit. All-purpose and self-rising seem to work the same :)
About the author: Dennis Calvert is a photographer and artist living in Cullman, Alabama. Visit his website here.