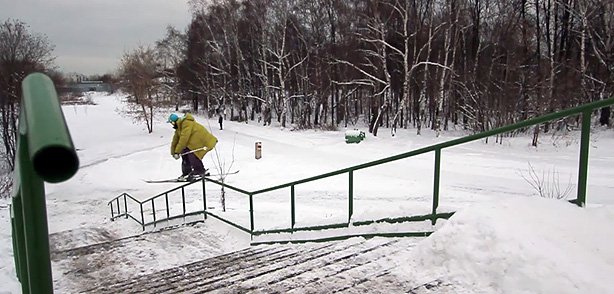 Seems that the teaser season has definitely arrived! Next up on the list is Life Steeze Media's 'My World' and it's set to premiere in Moscow on 14th of September. If you're around Moscow in September then I would suggest giving it a look but before you do, yes hold your horses, you should probably check out the trailer.
Life Steeze Media presents new flick "My World"
Premiere in Moscow 14.09.12
Featuring:
Dmitriy Makrushin, Alexander Golovkin, Yuriy Moiseev, Evgeniy Vetoshkin, Andrey Anufriev, Grigoriy Fuzeev, Valeriy Nozdrin and others
Supported By:
Anteater, Amplid, Bern, Dragon, Fischer, Virus Boardwear, Shore Lab, Kalabaha.ru, Twintip.ru
Shot on Location:
Moscow, Russia
St-Petersburg, Igora
Finland, Ruka
Music:
Tech N9ne ? Welcome to my World
More Ski Videos
Related posts:4bi9 Media: Kratom Life The guys from 4bi9 Media decided to head to Mt...
Summits of My Life – Trailer I'm aware that this doesn't really have a lot of...
Wallisch Wednesdays 2011/2012 trailer Scott have released the teaser for this season's Wallisch Wednesdays...