What makes One Amazing Minute? A deep powder run? A mental slideshow of images of the best day of the year? The best moments of an entire season? All of these things? None of them?
At Liberty, we want to know what your One Amazing Minute is. That's why we're offering a full setup of gear and the opportunity to become part of the extended Liberty family to one person. The gig is simple: produce One Amazing Minute of your own on video, upload it to the video section on Newschoolers, post the link on our Facebook fan page, and send us a disk of the video file in Quicktime format. As the season winds down, we'll gather our pro riders, fire up the popcorn machine, watch a bunch of videos and decide who wins. Simple, right?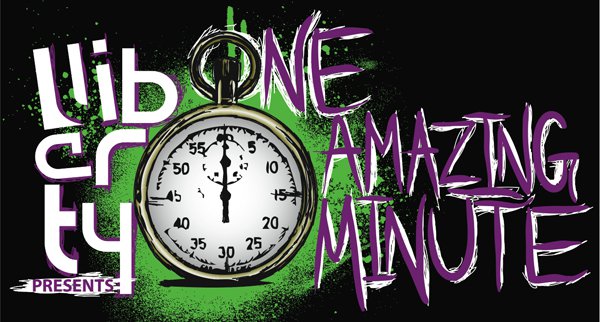 The Rules
• All videos should feature Liberty Skis as the ride of choice (we realize that not everyone skis on Liberty, but showcasing another brand will greatly diminish your chances of winning. Break out the duct tape and Liberty stickers if you must!).
• Any video longer than one minute will be disqualified. No exceptions.
• Submissions must be made by taking the following two steps
1) Send a disk with your video file (Quicktime only, please) to...
Liberty Skis
c/o One Amazing Minute
P.O. Box 4555
Avon, CO, USA
81620 USA
2) Once you've your video to the video section on Newschoolers, share it by posting it on the Liberty Facebook fan page.
• By entering this contest, you agree to give Liberty and our partners the right to use your video to promote the One Amazing Minute contest, as well as Liberty Skis, our affiliates and products. You will retain all copyrights to your video.
• The contest runs from January 1, 2012 to March 15, 2012 at Midnight MST. The winner will be announced on April 1, 2012.
• Please, no professional video companies or individuals who shoot video professionally. This contest is for the amateurs.
What's in it for you?
• The winner will receive their choice of two pairs of Liberty skis, bindings and poles, plus a bunch of other cool stuff, including beanies, t-shirts, and more. And if we really like you, we may invite you to film with our pro athletes during the 2012-2013 season.
• One runner up will get their choice of one pair of skis (and we'll throw a few t-shirts into the mix too).
How will the judging work?
Our staff and sponsored riders will make the final call on who wins this contest. They'll pick a one winner and one runner up. Make it hard for us by submitting something really compelling. From humor to action to beauty, it's your call!

On behalf of everyone at Liberty Skis and Newschoolers, good luck!