View the Full 2018 - 2019 Gear Guide
Liberty's Freeride line saw quite a few improvements for this season. First off, the Origin line was completely revamped. The former Origin 116 has become the Origin 112 with a refined rocker profile and slightly smaller waist. The Origin 90 & Origin 96 have an updated profile with low rocker in the tip and tail.
Onto the jib line, this year they brought back the Helix line which comes in a 98 (133/98/121), and 84 (115/84/110) for youth. Like the Origin 90 & 96 it has a slight tip and tail rocker to remain playful, but enough camber to not skip out on performance. The Transfer is back and remains unchanged for their camber park and pipe ski.
The Women's Genesis series is back unchanged in a 90, 96, and 106. And the Genome, they're 141 waist powder ski is back and ready for the next big dump
Powder/ All Mountain Freeride

Sizes: 176, 184, 192
Dimensions: 144 / 112 / 132 @184cm
Tip/ Tail Rocker
__
All Mountain Freestyle

Sizes: 171, 176, 182, 187
Dimensions: 138 / 106 / 128 @182cm
Tip/ Tail Rocker
__
All Mountain

Sizes: 171, 176, 182, 187
Dimensions: 130 / 96 / 118 @176cm
Light Tip/ Tail Rocker
__
All Mountain

Sizes: 165, 172, 179, 186
Dimensions: 126 / 90 / 112 @172cm
Light Tip/ Tail Rocker
__
Powder

Sizes: 176, 184, 192
Dimensions: 150 / 122 / 142 @184cm
Tip/ Tail Rocker
__
Powder

Sizes: 181, 187, 194
Dimensions: 170 / 141 / 158 @187cm
Tip/ Tail Rocker
__
Park
Sizes: 165, 172, 179, 186
Dimensions: 133 / 98 / 121 @179cm
Light Tip/Tail Rocker
__
Park / Youth

**Comes in Two Colors
Sizes: 138, 148, 158
Dimensions: 115 / 84 / 110 @148cm
Light Tip/Tail Rocker
__
Park/ Pipe

Sizes: 168, 175, 182
Dimensions: 118 / 87 / 118
Camber
__
All Mountain Freeride

Sizes: 157, 164, 171
Dimensions: 138 / 106 / 128 @164cm
__
All Mountain

Sizes: 151, 158 ,165, 171
Dimensions: 150 / 96 / 117 @158cm
__
All Mountain
Sizes: 151, 158, 165
Dimensions: 126 / 90 / 112 @158cm
__
OR Snow Show Photos: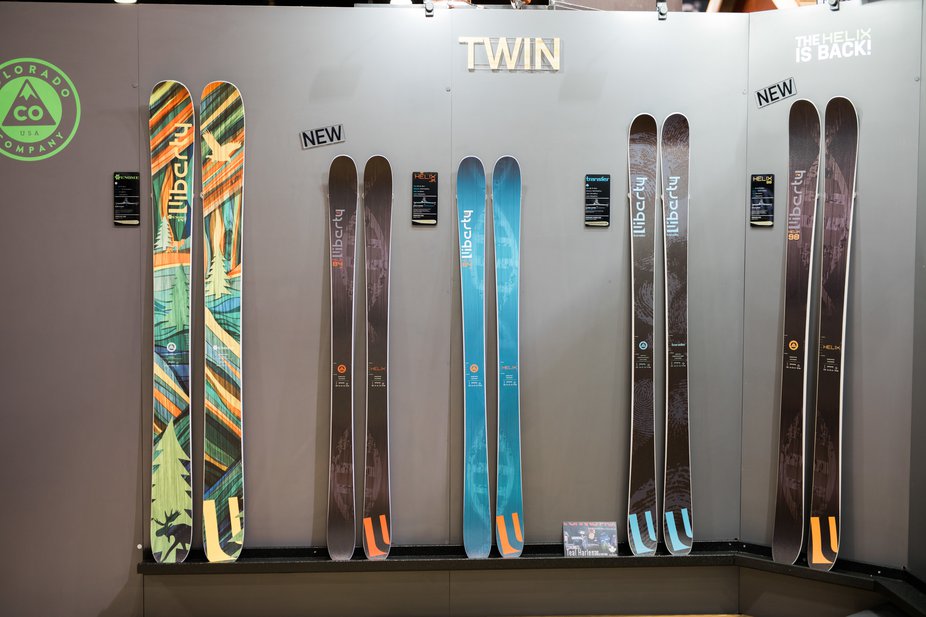 (Genome, Helix 84, Helix 84, Transfer, Helix 98)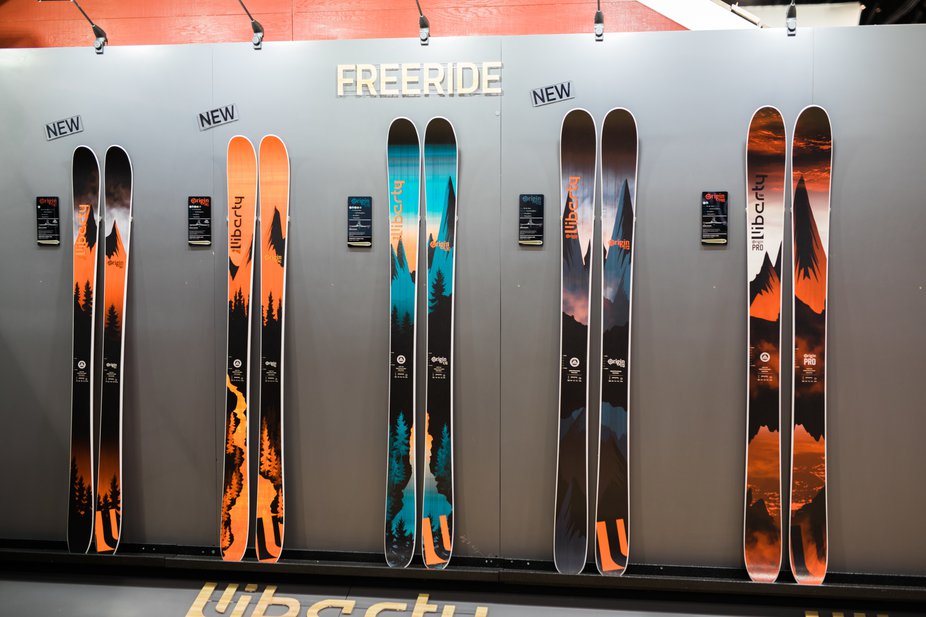 (Origin 90, Origin 96, Origin 106, Origin 112, OriginPro)
(Genesis 90, Genesis 96, Genesis 106)
Shop For Liberty Skis

Merchant

Sale Price

Retail Price