With files from Frederic Ferland
Photos: Jamie Walter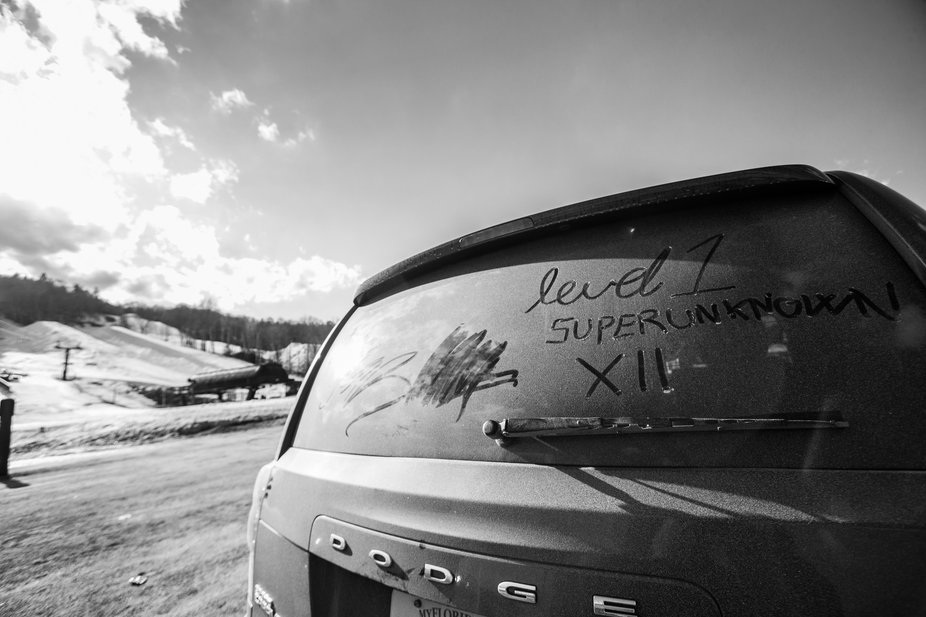 Superunknown XII, the twelfth installment of Level 1's signature spring contest, is over. 10 of the brightest, gnarliest, most stylish young skiers in the world are going home. Back to Norway and California and Ontario. Jonah Williams flies back out west with a cool thousand dollars in his pocket, having demonstrated to all of us what the future of skiing looks like. Ben Smith and Ethan Swadburg go back to Bad Meets Evil, their web series. Dylan Siggers goes back to Fernie where we can only guess he will continue to live his life in a permanent state of ridiculousness. Superunknown is over, but let's cast a final look back on the week that was, just for memory's sake.
Mount Snow played the perfect backdrop to the show the Level 1 brings to town. This year's finalists sessioned seven features in total, and had a hand in planning and constructing each one.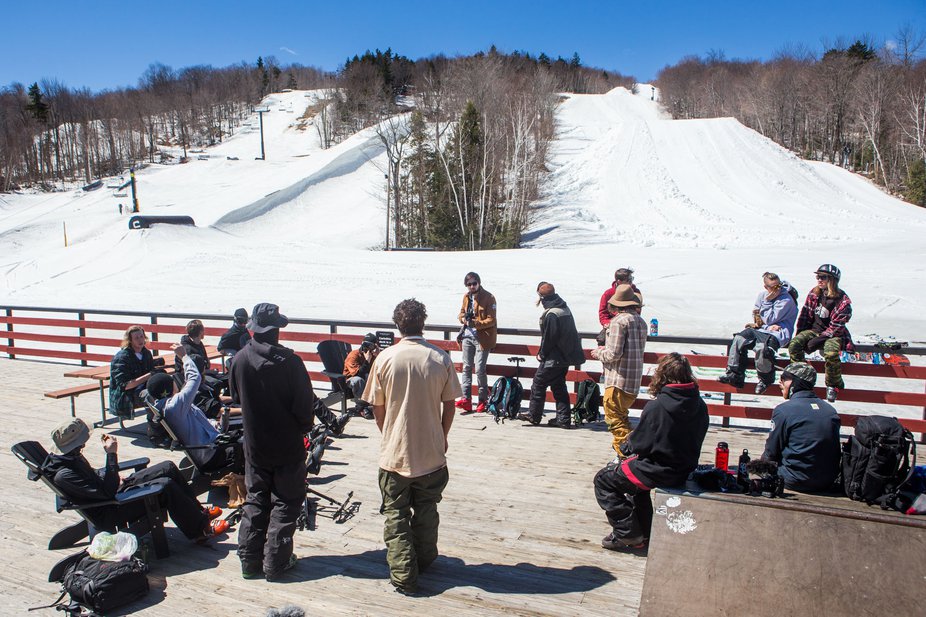 The gang on deck, plotting the course of the week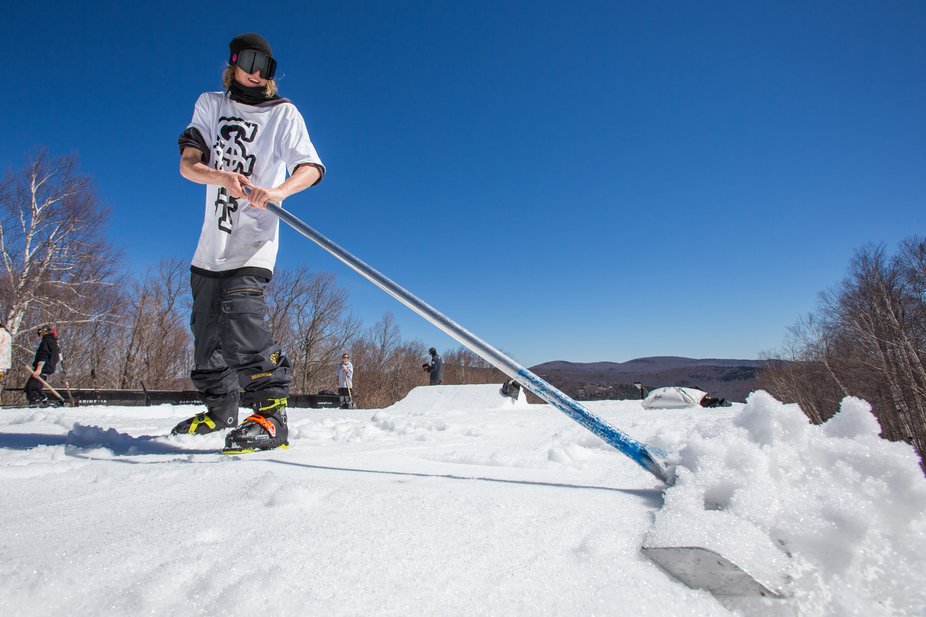 Jonah Williams lending a hand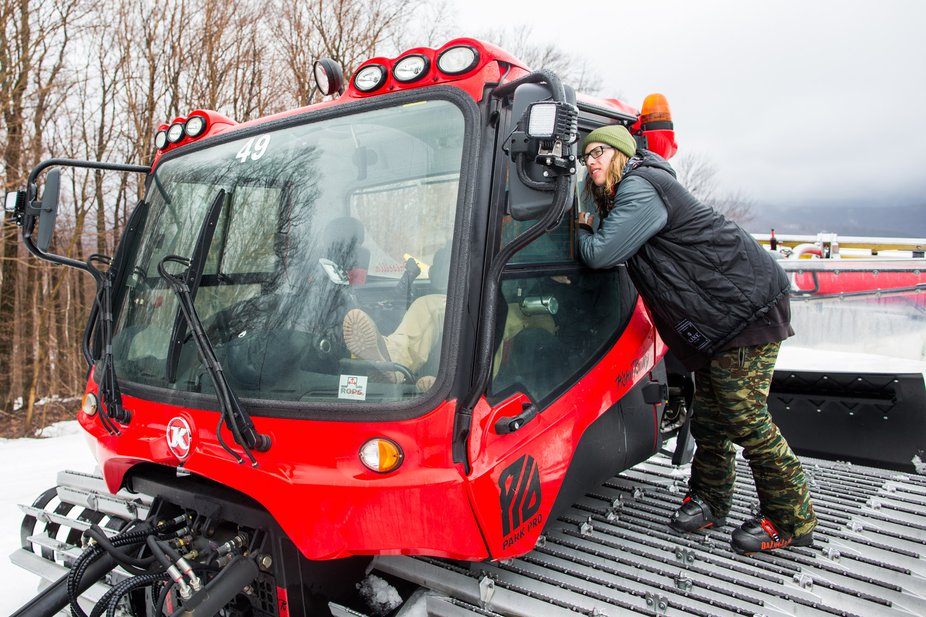 Dylan Siggers lending a... well, we're sure he's helping somehow
There was the flat rail to gap, a quick setup on the first day that acted as a kind of warm up for the week. Gabe Taube grabbed the ender, stomping a misty 630 out. On day 2, the guys got to session a perfect 60 foot jump under sunny skies. Martin Solhaugen threw a slick rodeo 540 off the knuckle, which got him more than 8,000 likes on Instagram. Imagine that. There were down days too, when it rained. That's where, in the moments in between movement, the relationships start to develop between the guys.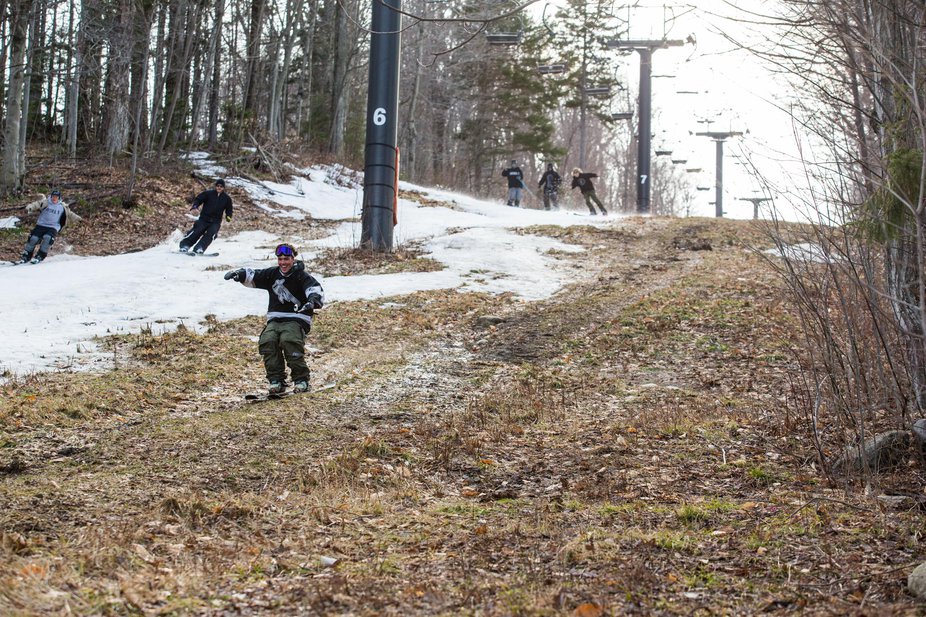 Like on day 6, Bendik Oye, Geoff Lovelace and Martin Solhaugen hiked a grass patch to get some dirt skiing in, and Danny, the winner of Filmerunknown, even stomped a 270 on 270 out on a whale-tail box. Mike and Fred from Newschoolers even got to session a down tube. Doing media is hard, so it's nice to know those guys got some down time.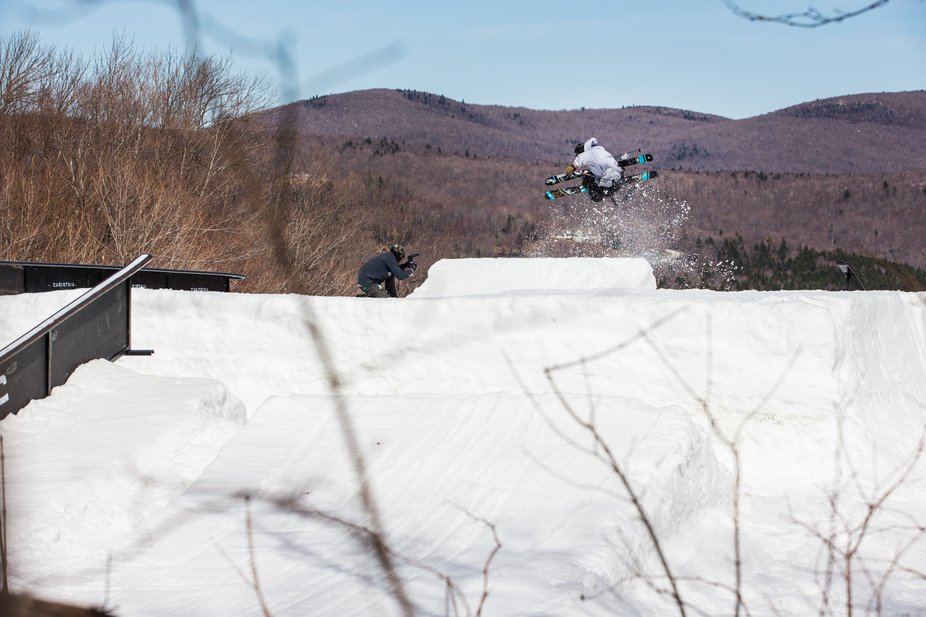 Martin Solhaugen cork 5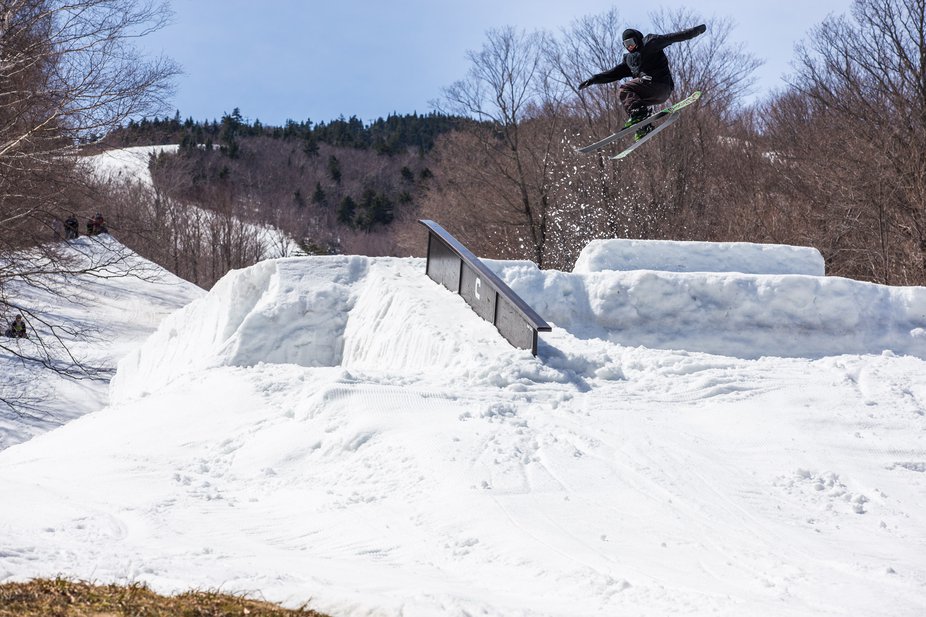 Gabe Taube brings it around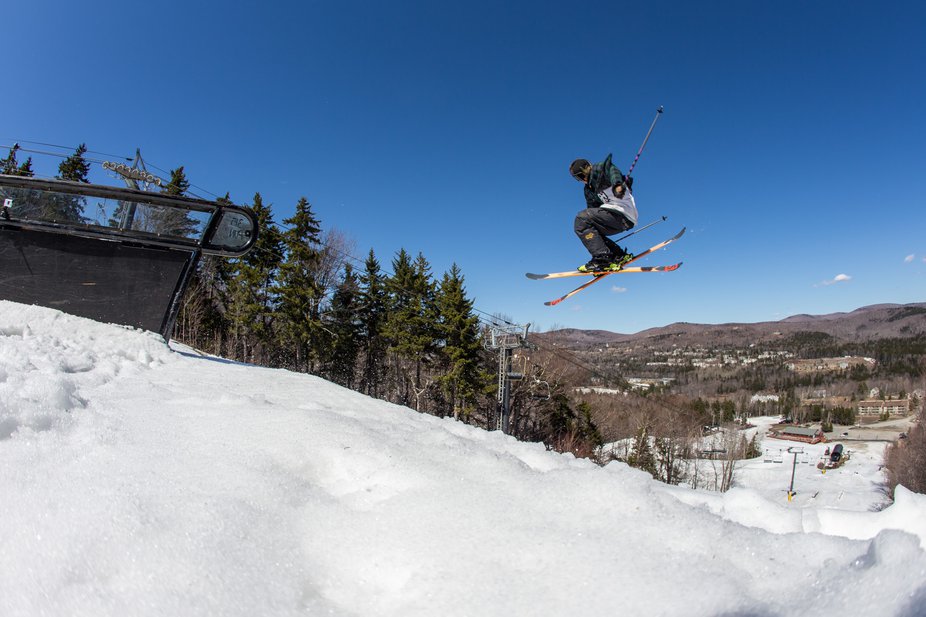 Jonah doing what he does best
Days 4 and 5 were by far the heaviest of the week. The Refresh feature, a step up with a barrel tap that transitioned into a step down, permitted each guy to showcase his own style and perspective. Dylan Siggers hit it on one ski, of course, boosting a backflip out of the step-down. The step up was probably everyone's favorite session of the week. Wait 'til the footage drops, it's a sight to behold.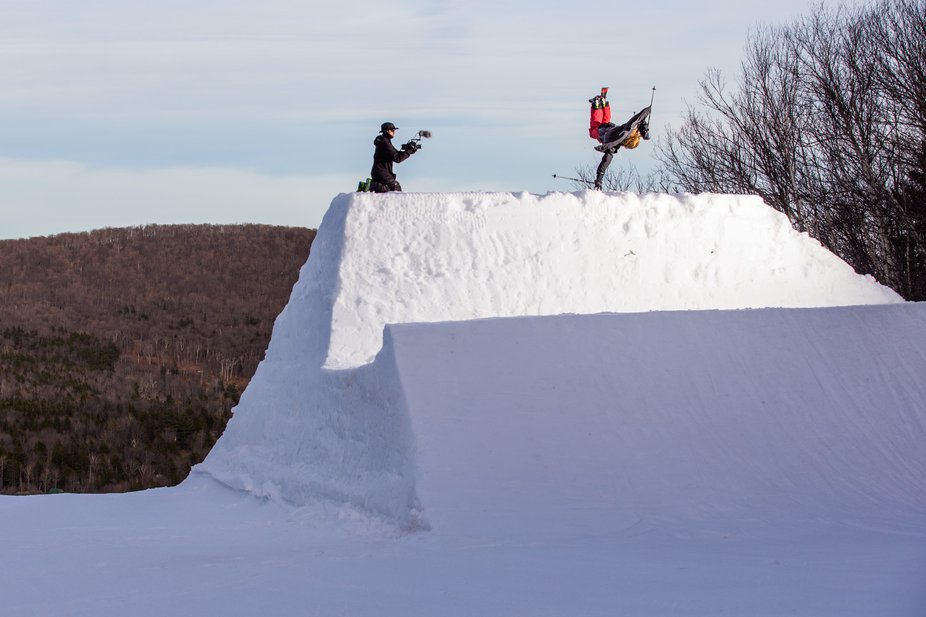 Alec Nelson hand drag
In a way it's too bad that's all we've got left to wait for. The footage, I mean. Because the way these skiers attacked the hill this week, it seemed like there was no limit to their creativity. Given enough time, they could have run through every trick in the book and then set about writing the next three volumes.
But that is the way it goes, after all. Vegard Hokstad faces another 27 hour travel day which is nice because I think he was just getting over the jetlag from the first part of his trip. Veg was one of those guys who, like his roommate Bendik Oye, got sidelined with an injury early in the session. It's not a matter of regret so much as it is a shitty roll of the dice. Talking with Bendik, he said that he would've like to be at the top of his form all week long. Can you blame him? With so many talented kids pushing themselves to the limit it was impossible not to be inspired to strap in and send it.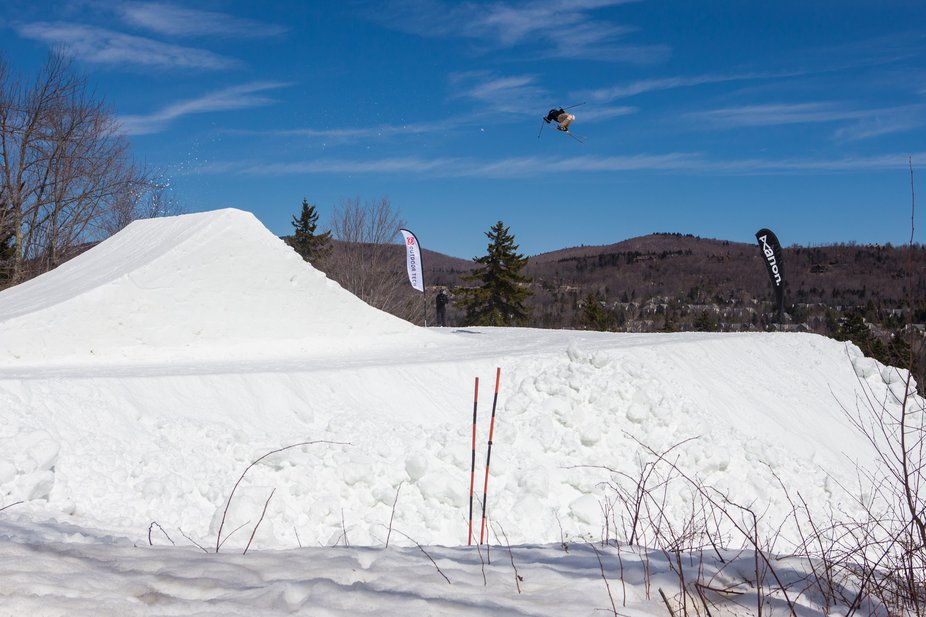 Vegard Hokstad bio 10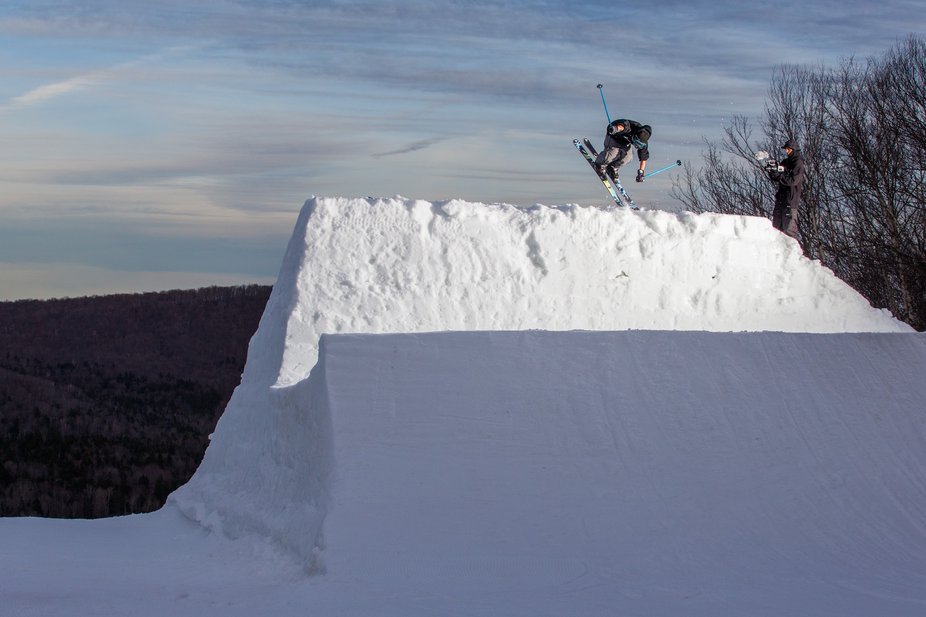 Ethan Swadburg nose tap
Some of the finalists said that it was their best week of the season, and it's quite understandable. For now, they head back to their corners of the globe, and the season continues as it will. Some will park themselves on glaciers out west. Some will grind out summer jobs and earn just enough to spend next winter on snow. No one is soon to forget this week, or their new friendships, or the mind-warping tricks that were tossed left and right, all week long. Superunknown is over and life goes on, but man, we're still in awe of these kids stampeding towards skiing's horizon.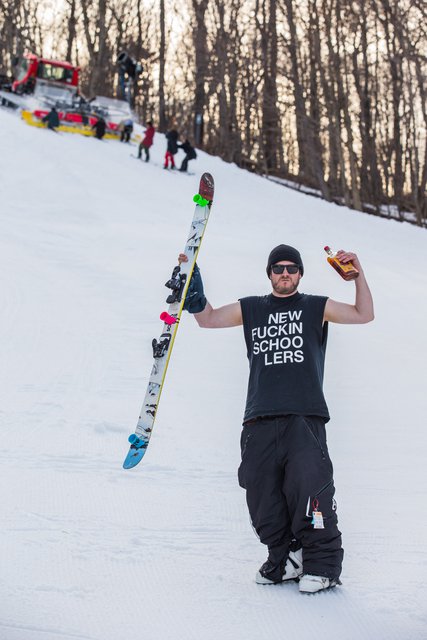 Couldn't have said it better myself. See ya next year.
Huge thanks goes out to everyone at Mount Snow who helped to make this event happen, especially Day and the entire build crew. They worked their asses off all week shaping, ploughing, pushing snow and grooming features. None of this would have been possible without them. Thanks to Josh Berman and Schui Baumann for pursuing this whole unbelievable, excellent, generational event. Thanks to every fan who voted in this year's Superunknown contest, and thanks to every skier out there chasing the dream.