Photos: Jamie Walter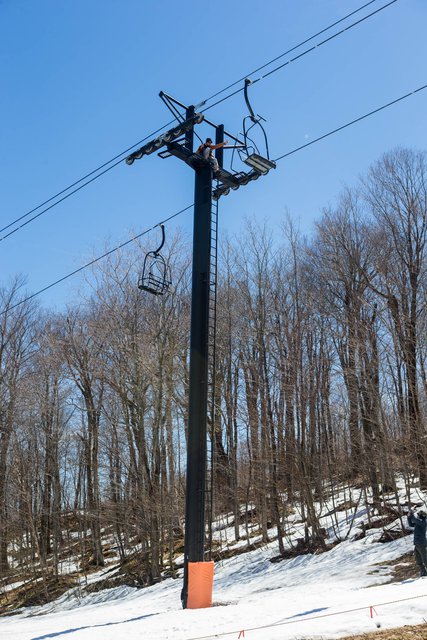 FilmerUnknown Winner Danny climbed about 40 feet up a lift tower to get the shot. "It's a bit shaky because I'm shaking!" he shouted down.
With rain in the forecast for the next two days, day 5 of Level 1's Superunknown finals was likely the last big day of shooting the guys would get. Thankfully, two new freshly built features and a perfect sunny day greeted the crew when they arrived at Carinthia on Sunday morning; it was obvious that everyone would pick up where they left off on day 4.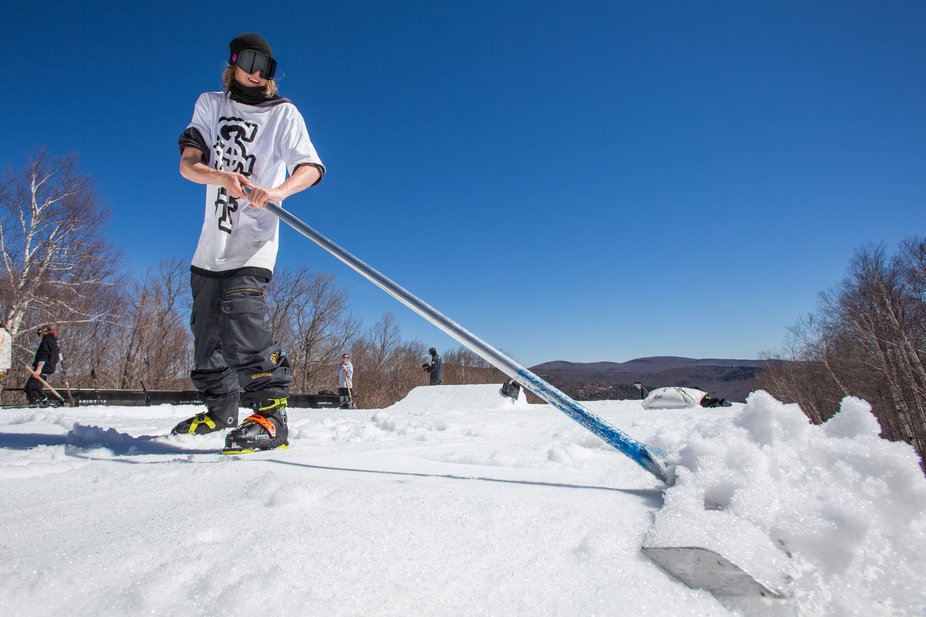 Jonah Williams and the crew work to get the pad up to snuff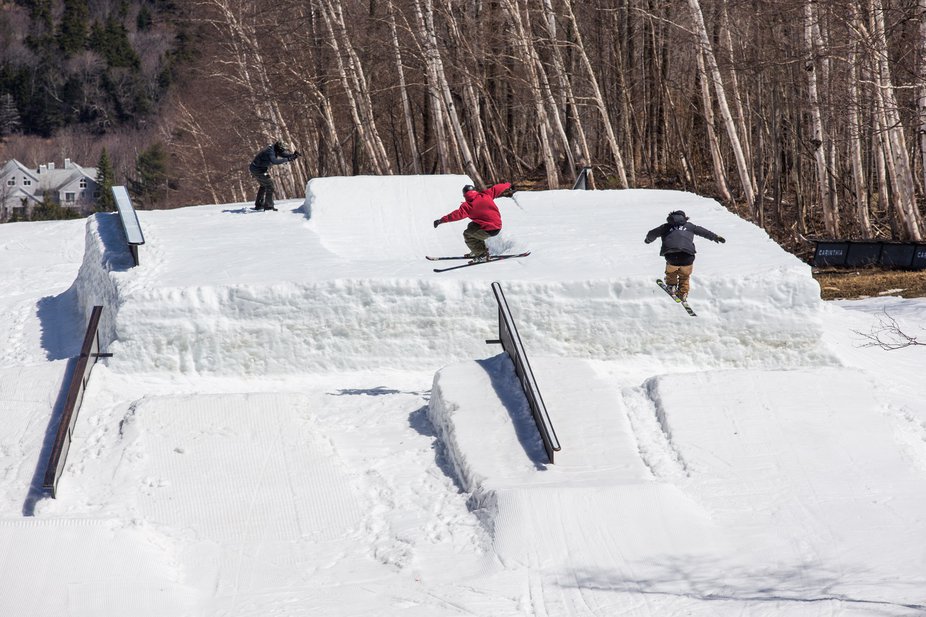 Ben Smith and Geoff Lovelace test out their options
The first feature of the day was a butter pad with four kickers and multiple rail options. There were still two rails that needed to be set, and once the final touches were done, it was go time. Ben Smith and Geoff Lovelace tested it out first and at the same time, as this setup would allow multiple skiers to hit it simultaneously. Alec Nelson speed checked the up rail to flat box, which was, according to Gabe Taube, an "Alec Nelson feature". "Super fast, super gnarly," Bendik Oye added.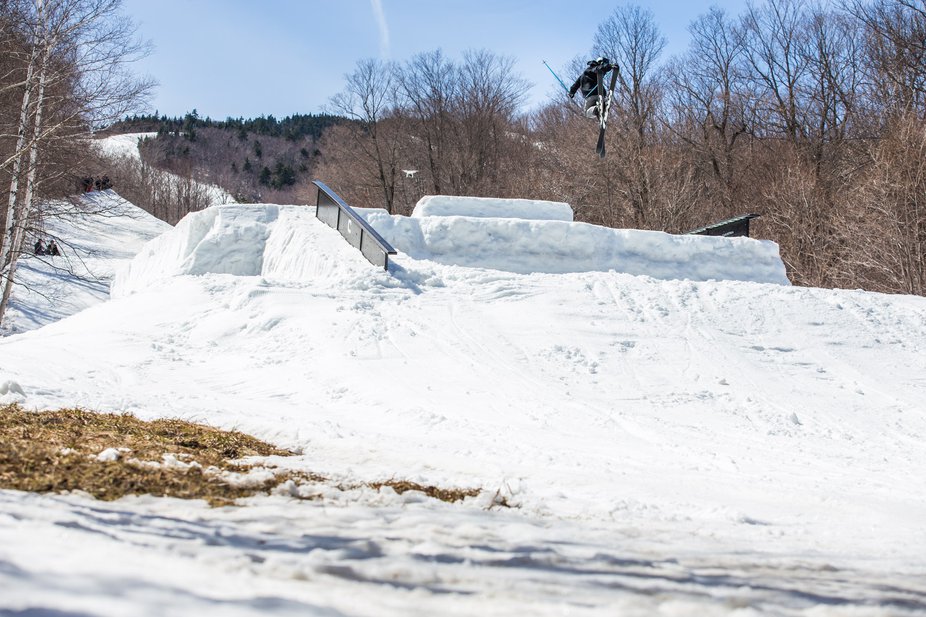 Ethan Swadburg, zero spin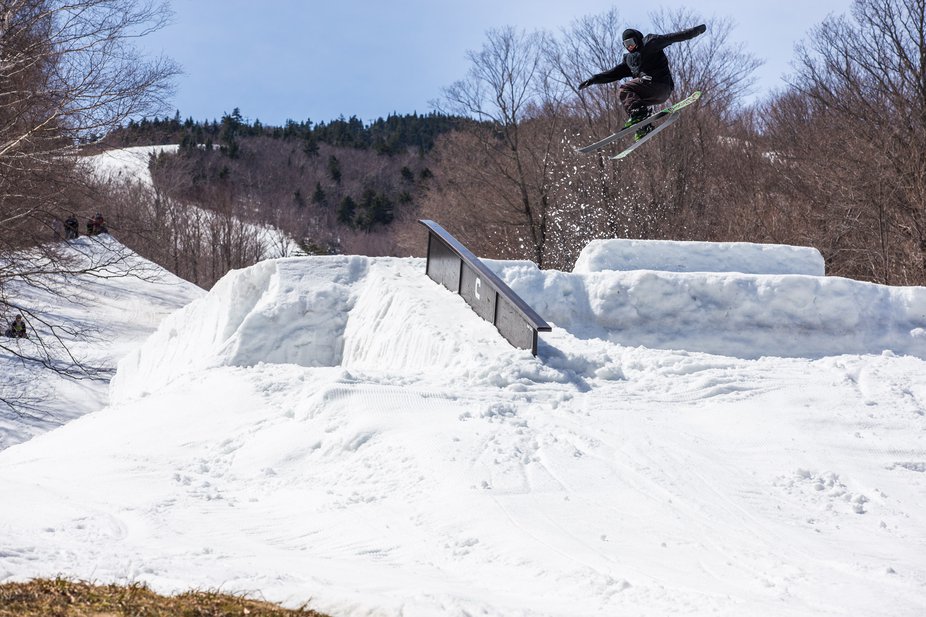 Gabe Taube disaster transfer
By one o'clock the session was fully on, and the skiers provided us with a great variety of tricks. Martin Solhaugen did a hand drag cork 540 off the middle jump, which was "fucked" according to Dylan Siggers, who's always the first to appreciate how good each one of the finalists are. Gabe Taube nailed a lip 270 on from the middle kicker to the right down rail first try, and then battled a switch 270 on, but didn't end up getting it as clean as he wanted to.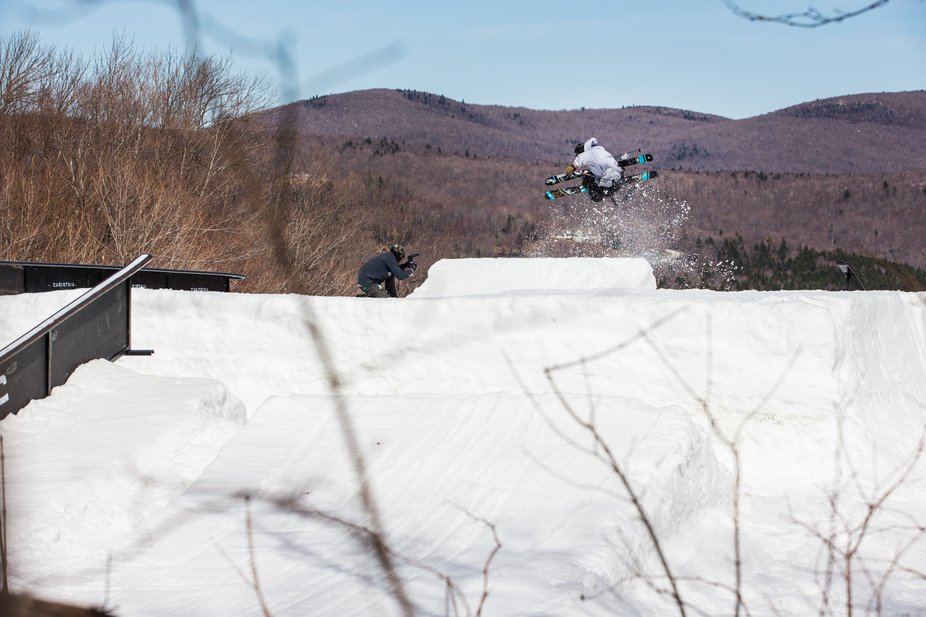 Martin Solhaugen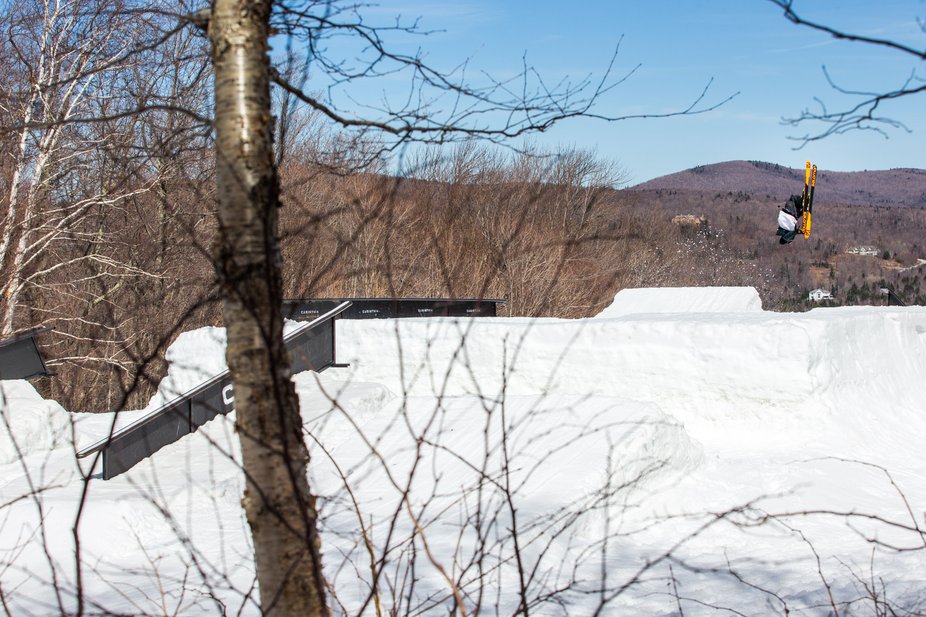 Jonah Williams Underflip
Jonah Williams showed everyone how ambidextrous he was, spinning both left and right in a line consisting of blind 270s out followed by perfectly well executed underflip 540 tailgrab. He also got the chance to, on his way to the feature, jump over pro snowboarder Scotty Vine, who's been hanging around Mt. Snow for the week to shoot with the Flux Bindings crew.
Alec Nelson ended the session in a big way, with an effortless blind 450 out of the up rail to gap to flat box, which he was the only one to hit. It was now time to move on to the second feature of the day. "Holy shit !" was the first thing to come out of Mr. Bishop's mouth when he saw what the park crew here at Carinthia had built for the guys. It was a perfect 20 foot step-up, which was more than ideal for hand drags and taps on the knuckle.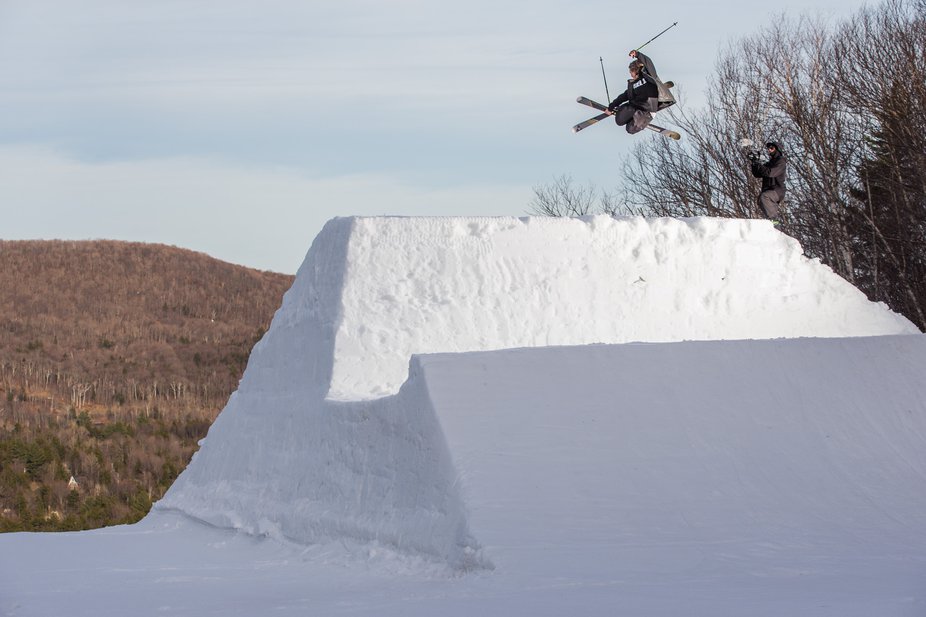 Bendik Oye with a stylish mute 180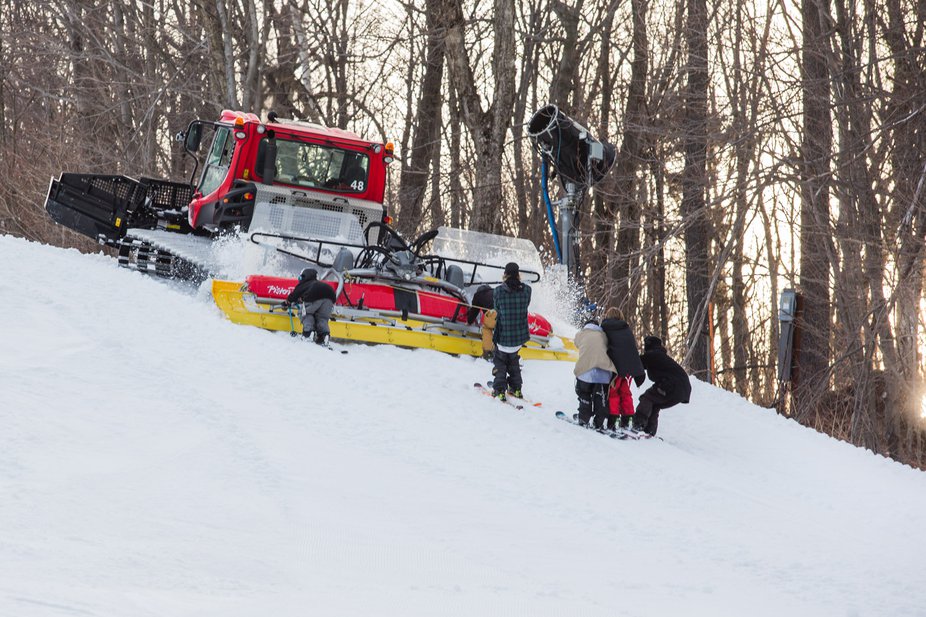 the Carinthia park crew was nice enough to provide cat laps for the guys
Heavy is probably the best word to describe what went down during that session. Everyone was feeding off each other, throwing one sick trick after the other. Also for the first time this week, the guys had the chance to get cat laps right back to the top of the in-run, which meant less effort, and twice as many hits.
It would be too long to list every trick that was landed, so let's just go through the highlights really quickly: Gabe Taube hand dragged both the lip and the knuckle in the same trick, Ethan Swadburg dragged his noses on the coping on a rodeo 900, Siggers pursued his quest to hit everything on one ski with a cork 540, Lovelace killed it just as hard as he did on day 4, and Josh Berman almost died twice. Gabe almost landed on him once, and Bendik came close to chop his head off on a rodeo 540.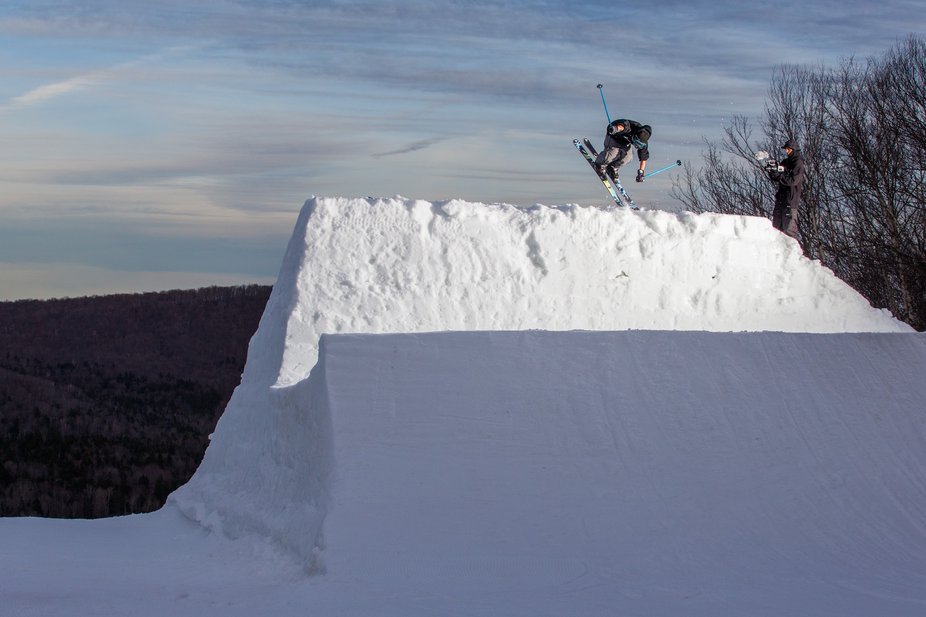 Ethan Swadburg nose tap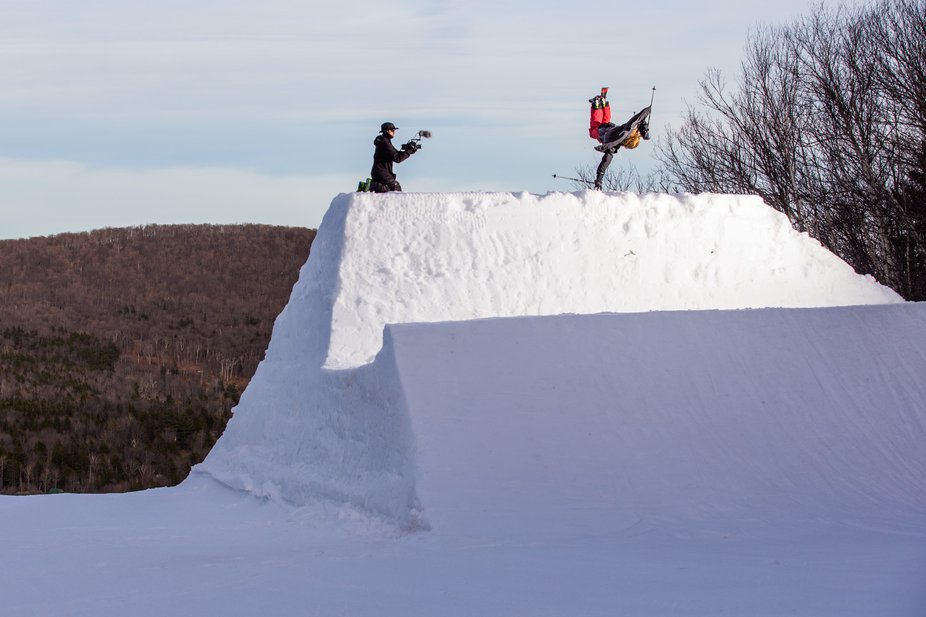 Alec Nelson hand drag
At the end of the day, vibes were at an all-time high, everyone being more than happy with how this feature turned out.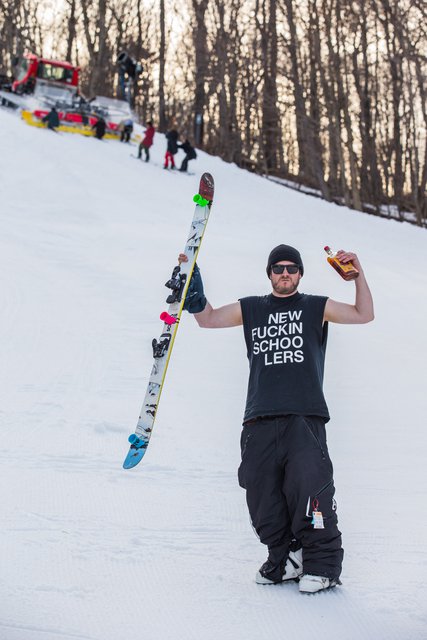 Mr. Bishop was providing entertainment (and booze) in the peanut gallery. (Shoutout to coreshots.co)
Then talks started to happen as to who would take the win this week. It's a contest after all, even though it doesn't feel like one.