Photos: Jamie Walter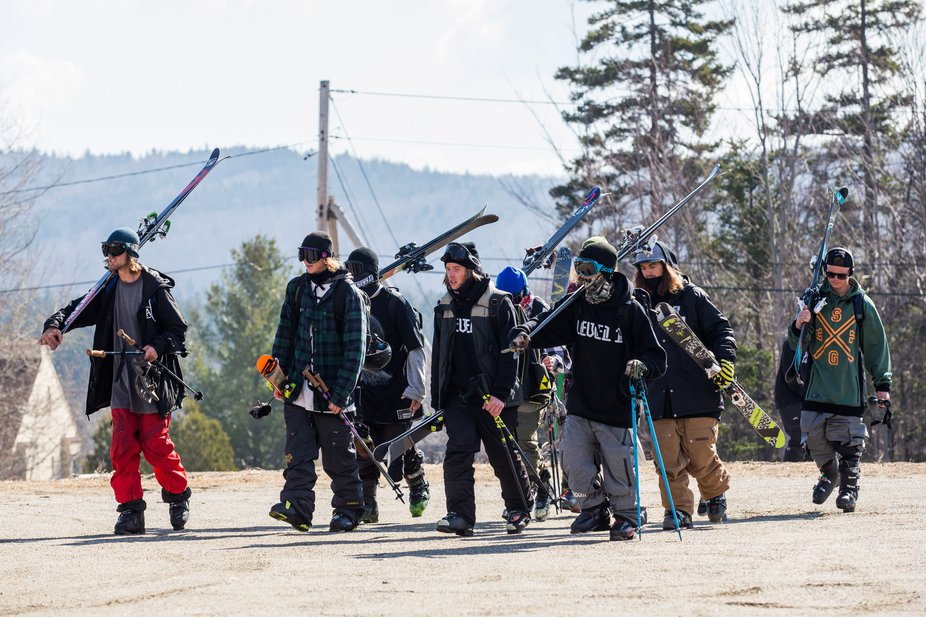 The crew heads up to Carinthia.
We're now halfway through Level 1's Superunknown XII Finals, and it's fair to say that yesterday was the most productive day so far. The project for the day was a step up with a big tube set up sideways as a tap, followed by a step down. The whole thing was inspired by the feature Adam Delorme destroyed in Refresh back in '09. The guys had the idea to build this thing since the beginning of the week. By 11 o'clock it was time for them to speed check it, Ben Smith being the guinea pig. Everyone was stoked to see that it worked, and excited to get the session going.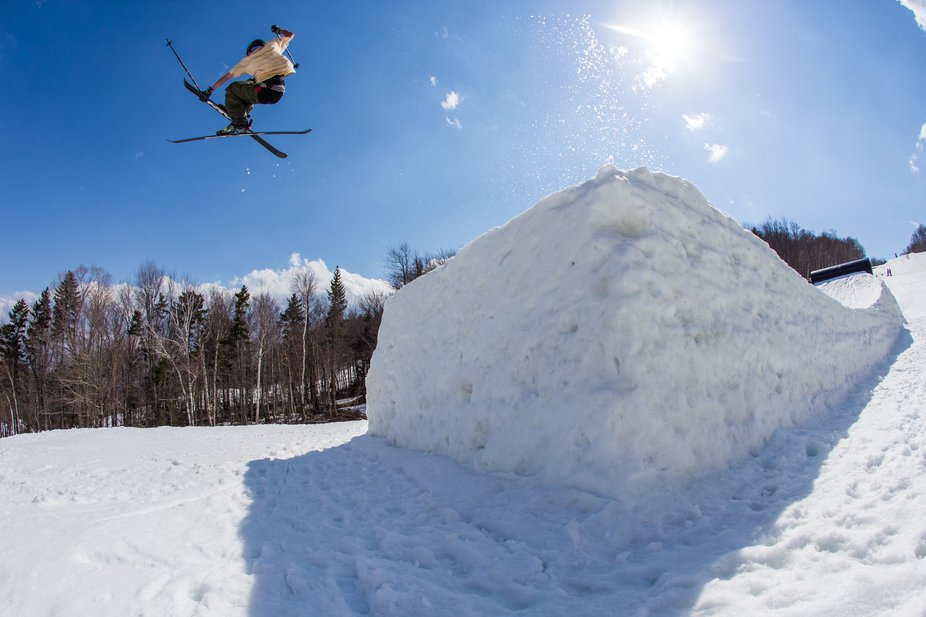 Ben Smith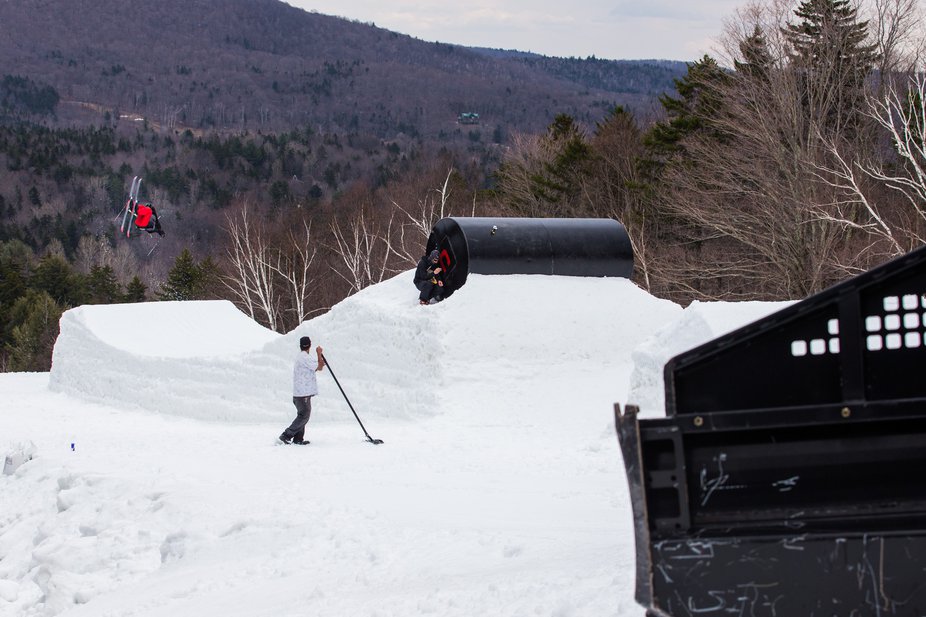 Alec Nelson
But within a few hits in, there were talks about raising the first lip and making it poppier, since everyone was landing too far past the transition. After getting those few minor tweaks in, the session was on for good. Even though he broke his back, Vegard Hokstad came up to watch everyone throw down, and chill on a couch made of snow and skis Dylan Siggers and him built.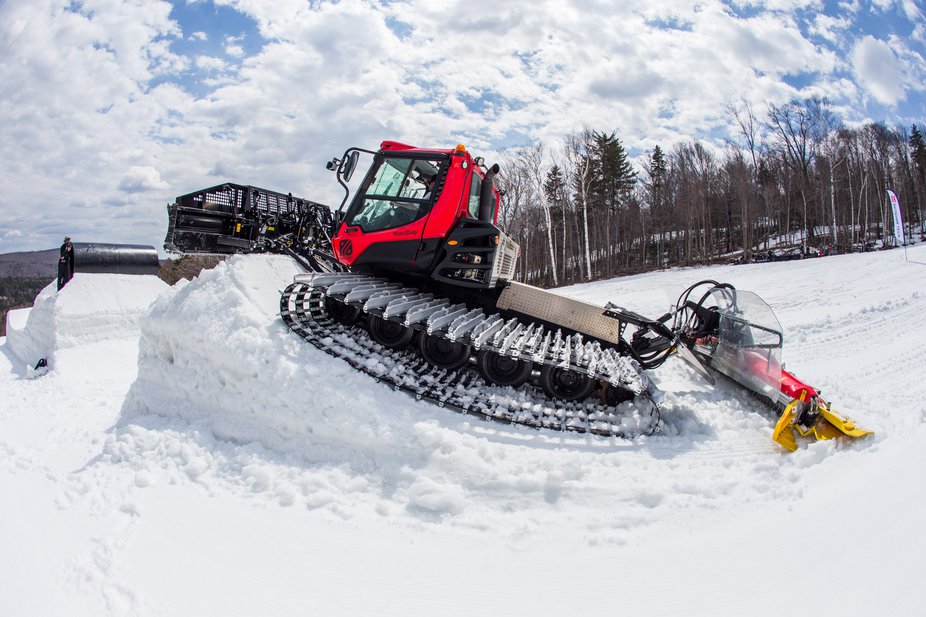 Kyle, Carinthia's resident Pisten Bully snow sculptor, made quick work of a minor lip adjustment.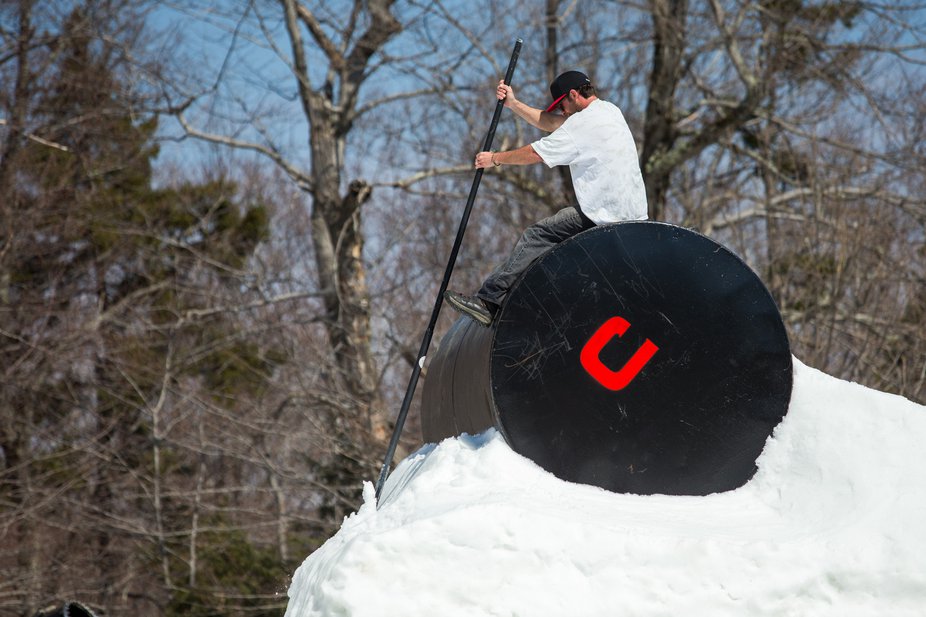 As you can probably tell, Kyle takes pride in his work and made sure all the features were dialed in and looking good.
Dylan didn't sit down for too long though, as he pursued his quest to hit everything on one ski. After almost landing on the barrel and scaring everyone out on his first hit, he pulled a backflip off of the stepdown, as you may have seen on Level 1's Instagram account.
It was also Bendik Oye's first day back since he got hurt on the first day. "Look, I'm skiing" he said. "Hurts like hell but who cares". Couple of hits later he stomped a flawless line, which consisted of a right side 180 nose tap, followed by a switch 720 japan grab. He then took everyone by surprise with a switch 1080 attempt, but unfortunately wasn't able to get it, as the speed started to be an issue.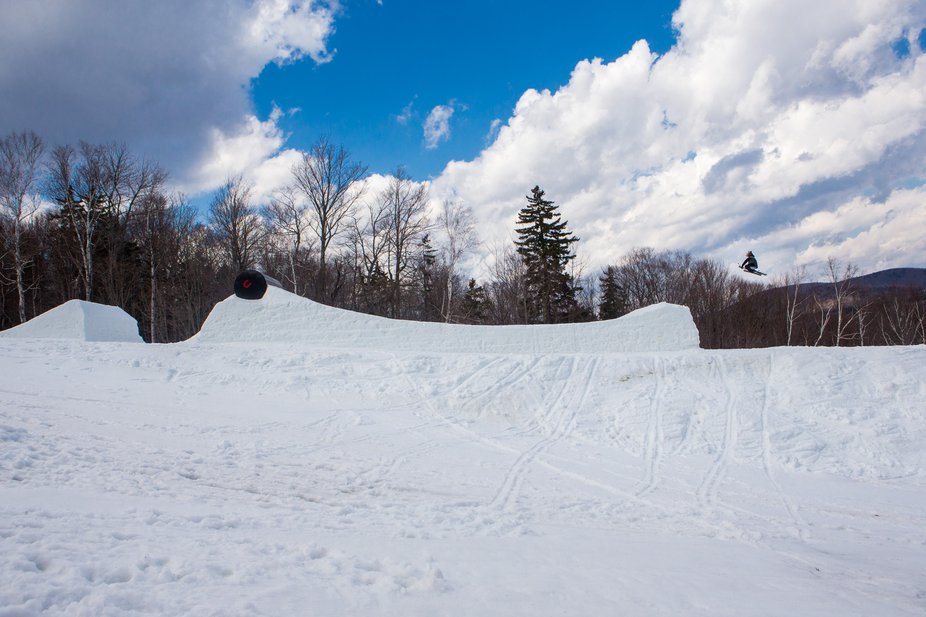 Bendik Oye
Those aren't the only highlights from yesterday, as a lot went down. Jonah Williams busted out some good old switch backflips, Alec Nelson sent a big switch misty 900, and Newschooler's very own Travis even got to hit the setup, providing us with a great yard sale, as he went way too big off the step up. He wasn't the only one to take a tumble, as Gabe Taube wasn't quite feeling it, with some hard bails here and there. "I have no confidence left to hit this thing" he told us. "I think everybody else is killing it, I just can't figure it out".
One guy that was on one today though was Geoff Lovelace, who kept going after it despite snapping the tail of his ski about midway through the session. He started it off with a 180 nose tap to zero spin nose grab, and by the end of the day, he was doing rodeo 540s over the barrel to switch right rodeo 720s off the step down.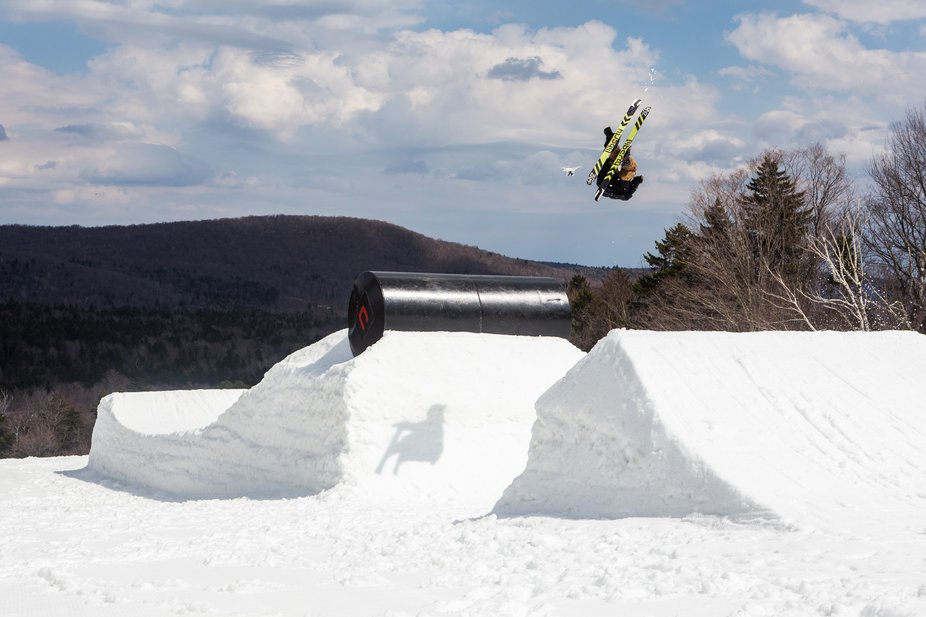 Geoff Lovelace with a rodeo on.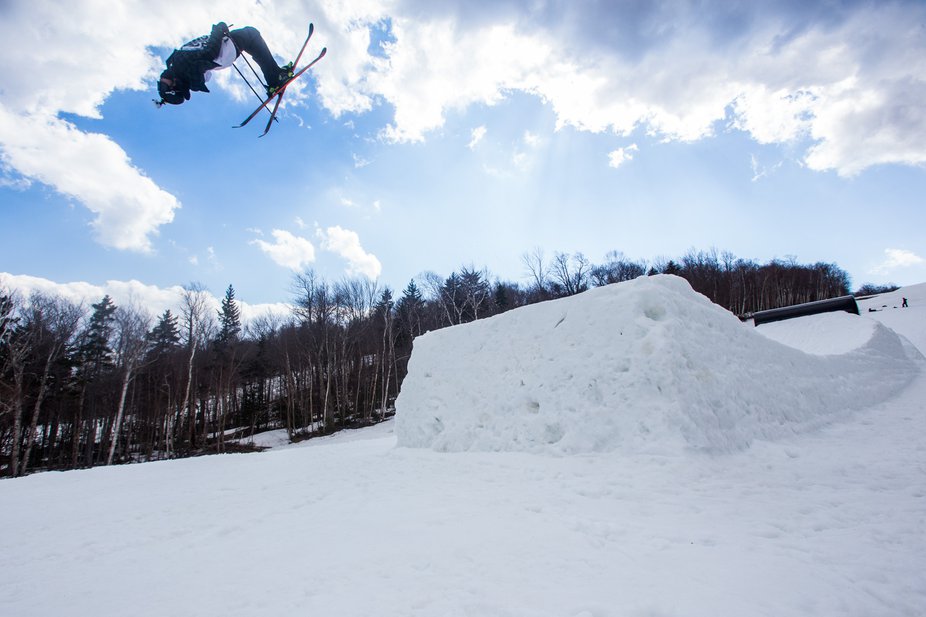 Jonah Williams
Once the session was over, the guys took the chairlift one last time to get some rails set up on a butter pad they're going to hit today. It'll be interesting to see what goes down on it, as this setup has a lot to offer.