Photos: Jamie Walter
Day one of Level 1's Superunknown XII is in the books. Or maybe it's more like day one-and-a-half. After all, we arrived last night. Descended might be a better word – from as far away as Olso and Moscow; from Fernie, B.C. and Salt Lake City. The Norwegians were basically dead on their feet from the time difference while Jonah Williams and Dylan Siggers talked about spending the entire day at Boston Logan waiting for everyone's flights to get in. They got Dunkin' Donuts four separate times, for the record.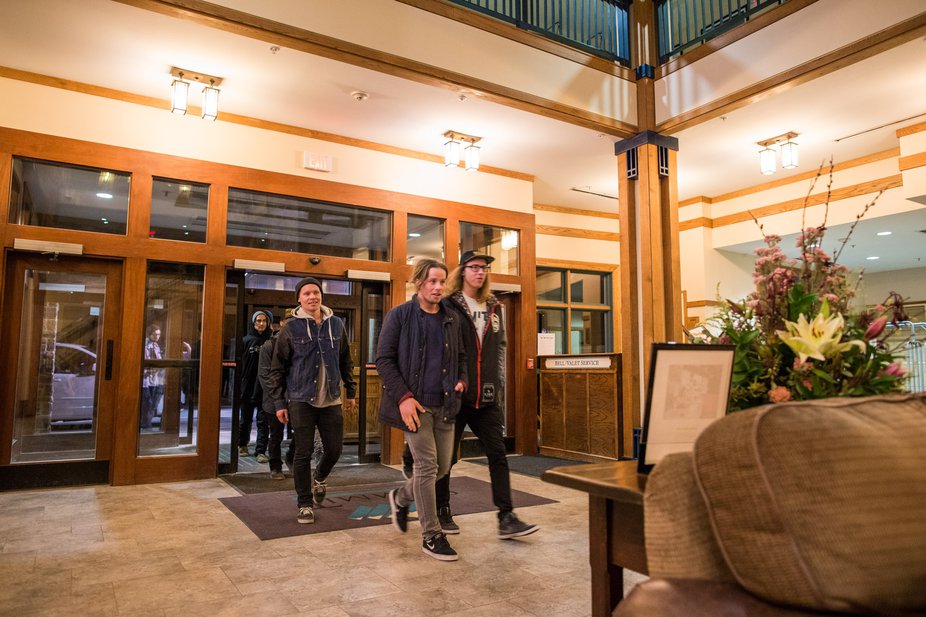 Arriving at the Grand Summit lodge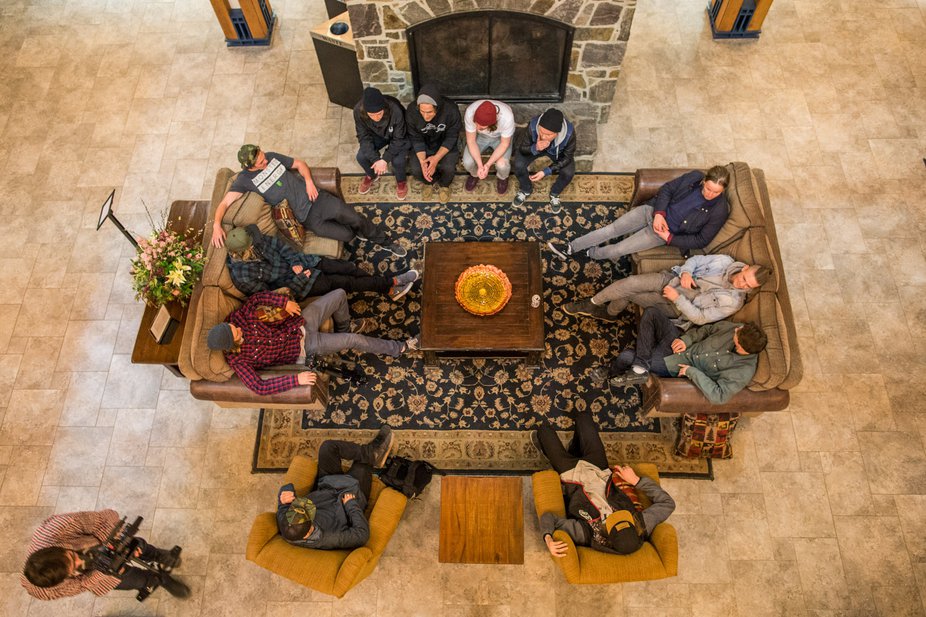 Rooms were assigned and Josh Berman took a moment to remind us all that we were guests of the resort, and none of us were allowed to use fire extinguishers as toys. Interestingly, there are no Quebeckers in this year's superunknown. Berman and Schui Baumann handed out Sony Action Cams to the guys and after a few words of welcome we more or less passed out.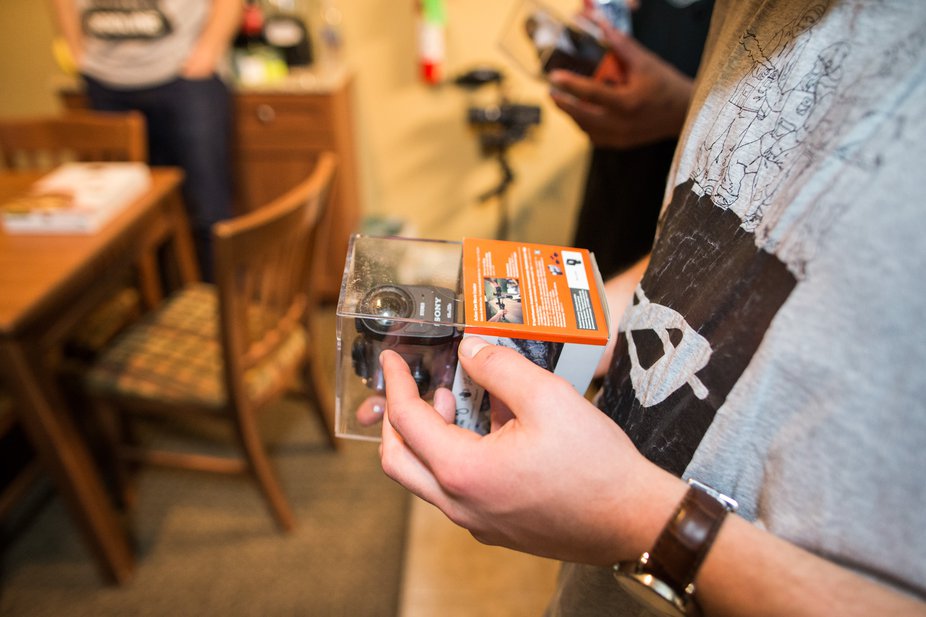 Thanks Sony!
Shaking hands at the airport and sharing a van ride is one thing, but the real introductions at Superunknown are made on the hill.
So today, we learned a few things. For one, Dylan Siggers is a funny kid, the kind of guy who can galvanize a group. Ben Smith pointed out that it wouldn't be superunknown without at least one funny ass Canadian flying off the rails. Dylan firmly maintained that the whale tail box was the best feature on the hill, and made a pretty good case for himself, boosting huge backflips out of it. It also turns out Filmerunknown winner Danny Kushnerevich is everything you've ever imagined a Russian to be. At the first riders meeting he handed everyone a fake fur hat and poured some very generous shots of Jager. "Nostrovia" he said, grinning.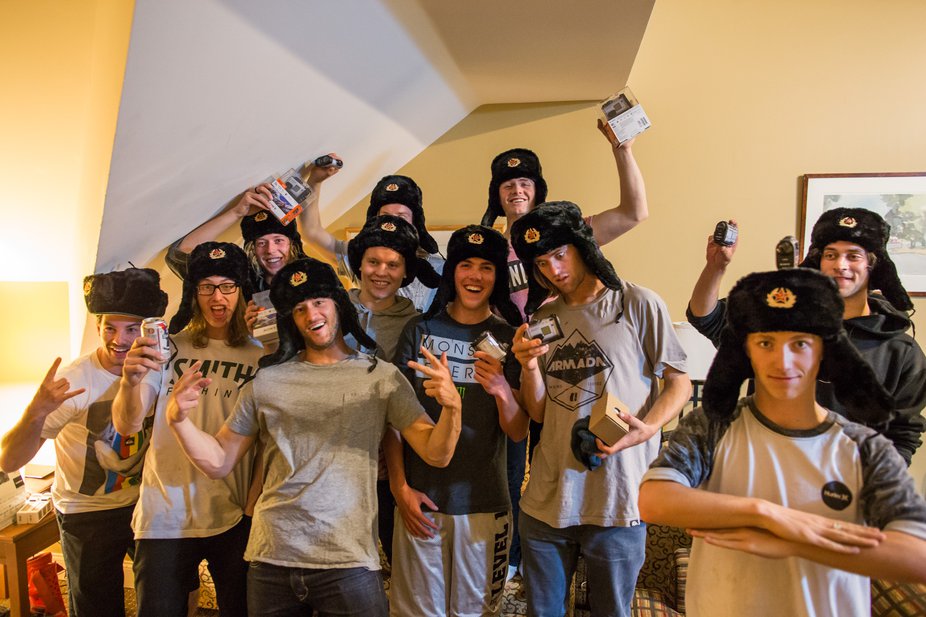 Mother Russia!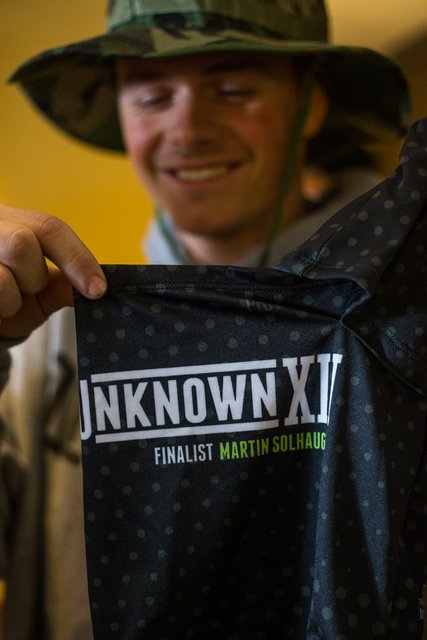 Some of the perks
In the morning at the hill there were a handful of rails set up and the makings of a hip and a booter. But it's April and it's warm and the snow is melting quickly, and it wasn't completely obvious what features the guys would be hitting for the rest of the week. Looking around you had to wonder where and how 10 of the brightest skiers in the world were going to throw down.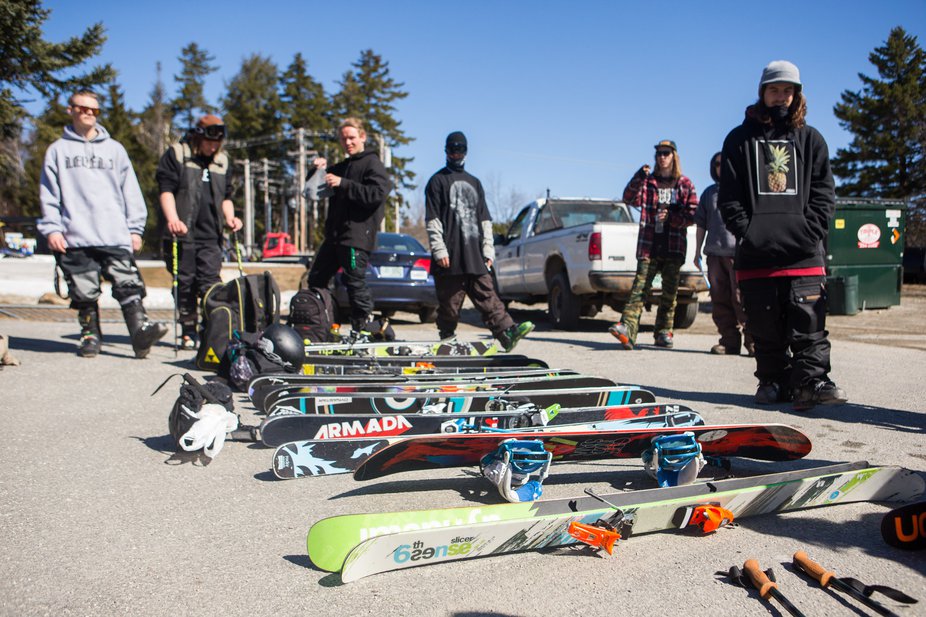 Getting ready for the show to start
But if there was any apprehension in the vibe, it was a matter of this being the first morning of an event that isn't exactly ordinary. And I mean for some guys this was also their first morning in North America. At some point the tension started to dissolve. "That run was…" Alec Nelson said, trailing off. "Lotta potential," he finished, laughing. Game on.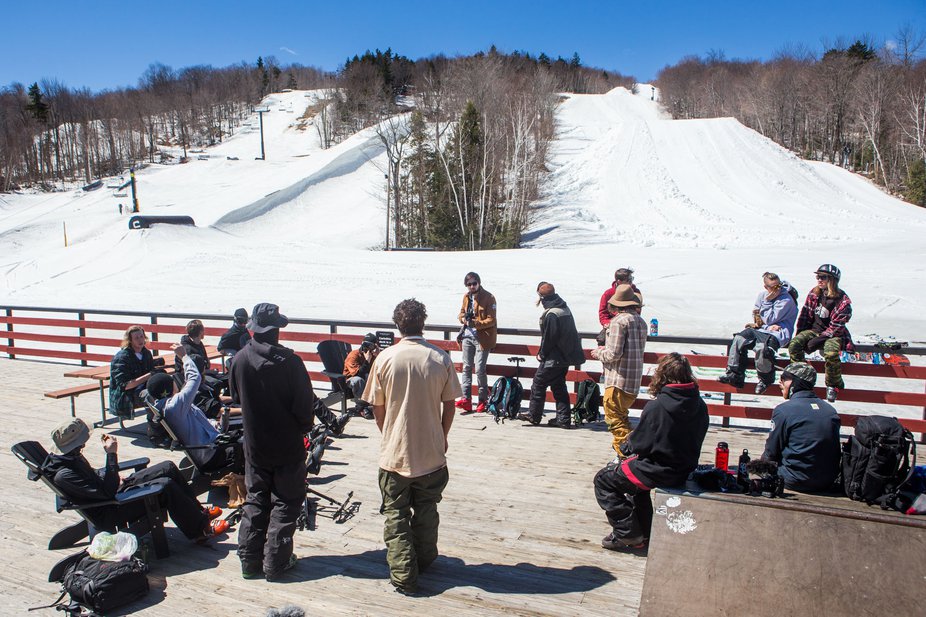 Planning sessions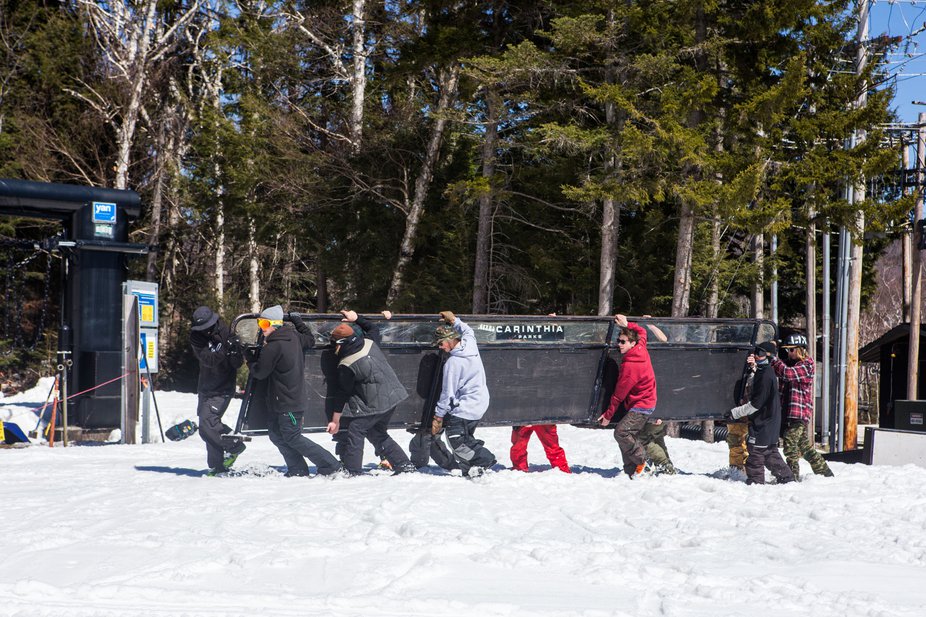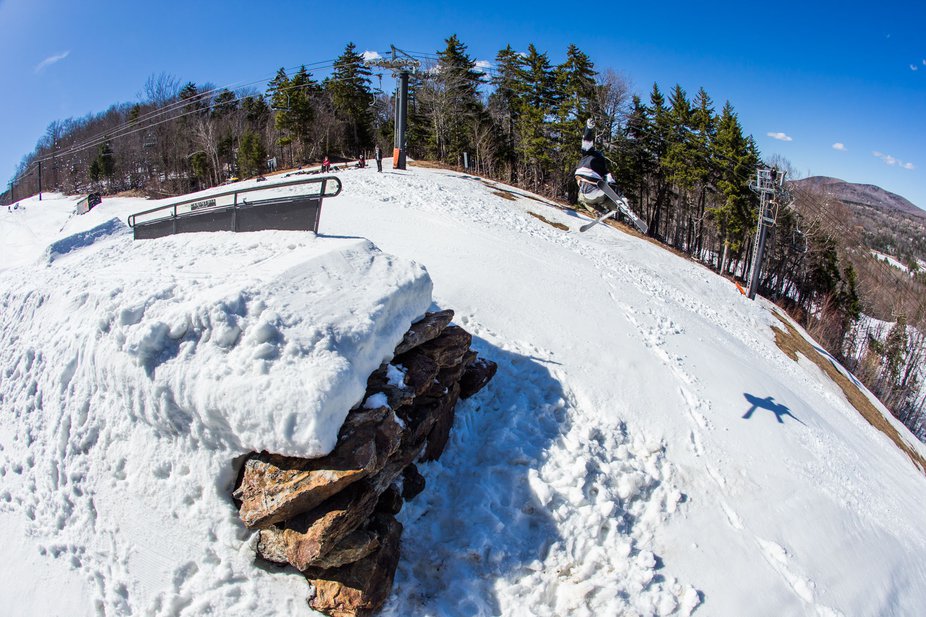 Ben Smith
Designing the setup for the week was a bit like building a video game map, with each guy giving input on what they wanted to see or what their dream feature would look like. With the final plan in place and the pisten bully's going all out the next few days are guaranteed to be memorable.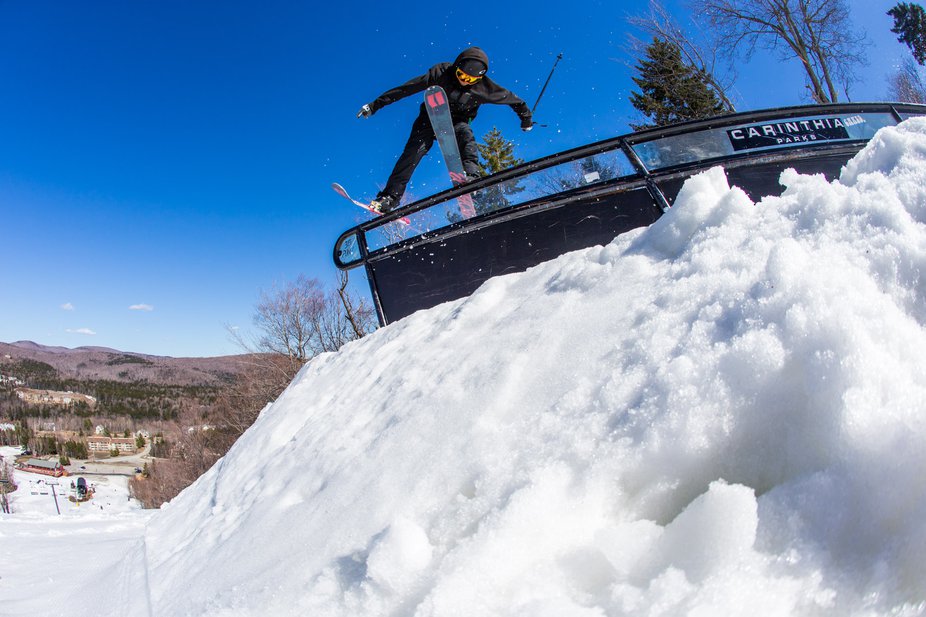 Vegard Hokstad sets his spin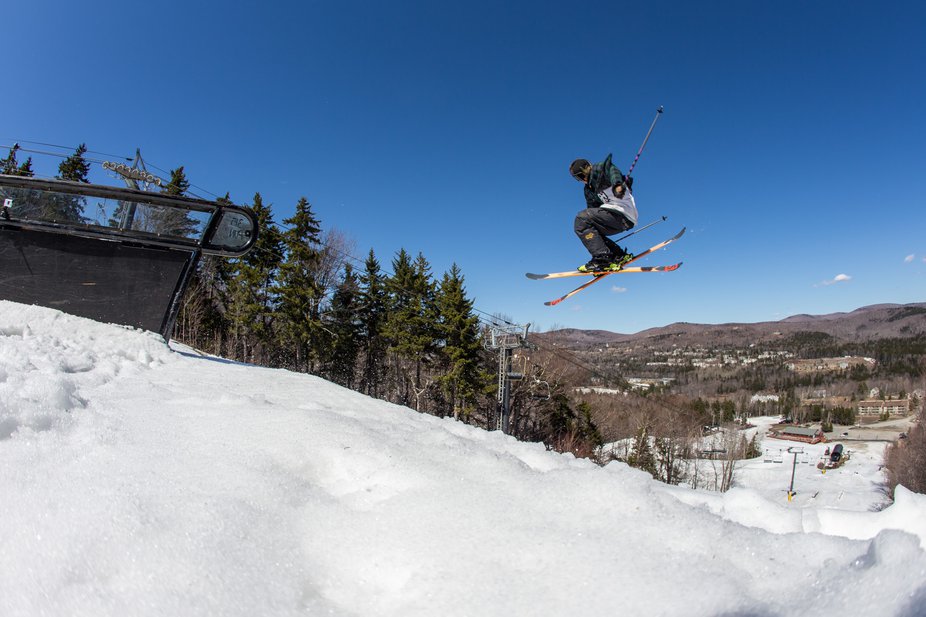 Jonah Williams
The first session went down on a flat rail into a 20-foot gap out. Alec Nelson nailed the first misty 450 out and Ben Smith's switch 270 on, blind 450 out was easily one of the nicest tricks of the day. This year's wildcard winner Martin Solhaugen laced a clean misty 4 that got Josh Berman yelling his praise. Vegard Hokstad, another Norwegian, added leading safety grabs to his blind 270s and 450s out while Gabe Taube sent a massive misty 630 deep into the landing. The guys are just getting warmed up, it's going to be a good week.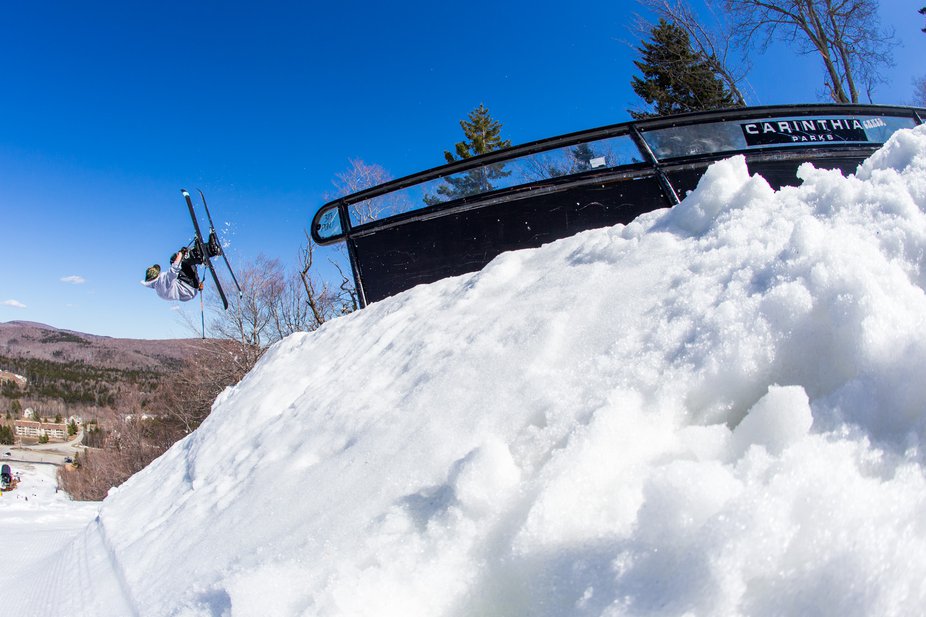 Martin Solhaugen Misty 450