20 years, 20 ground breaking movies. The annual release schedule is no longer in the cards for Josh Berman & Level 1 but that doesn't mean the fun has to stop there. I made the trek out to Denver for their world premiere and the ultimate send off into whatever is next for the Level 1 crew.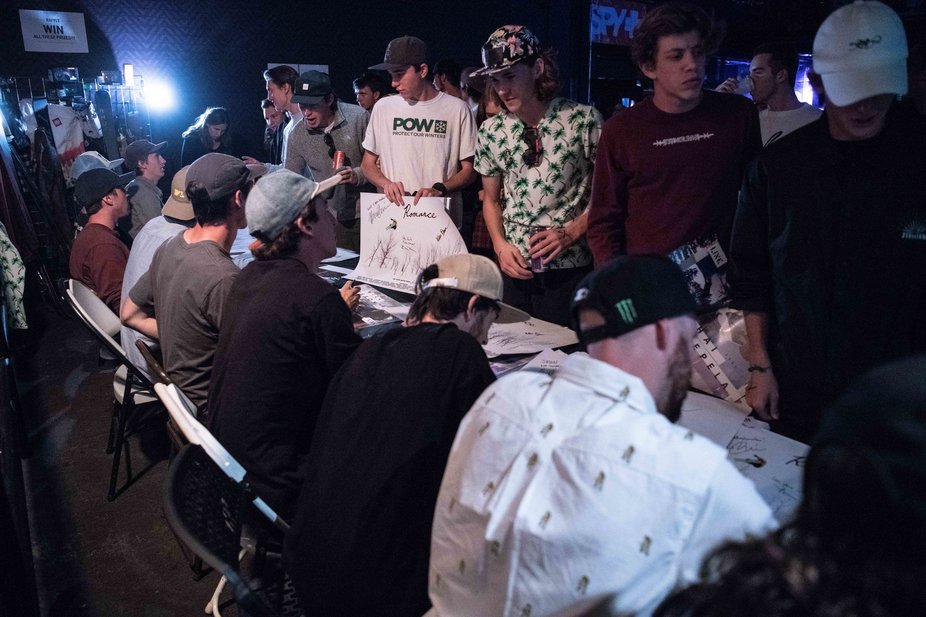 Pro poster signings, gear giveaways galore, Freedle ranting on stage, and a massive amount of drinks was the main draw for pre-movie entertainment. The hype to see this star studded flick was palpable as I wandered through the crowd to grab my next drink while Khai Krepela soared into the crowd to do his annual surf to the bar.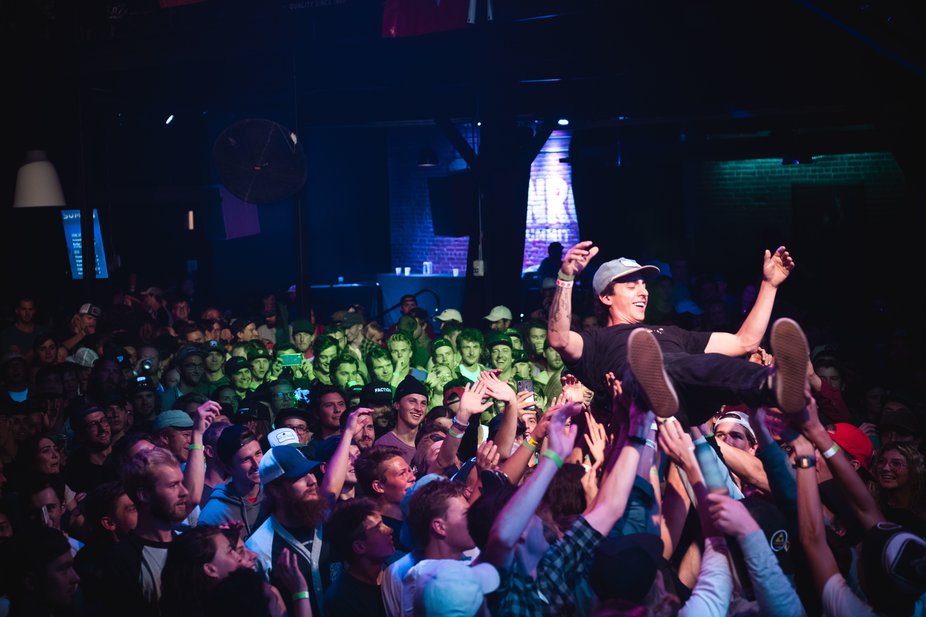 The movie opens up with a three legends of the street game in Tom Wallisch, Phil Casabon, & Mike Hornbeck. "I finally know when to cheer now" Hornbeck exclaimed as Wallisch did some mental urban trickery. Seeing Hornbeck doing what he did in the movie, at his age, is honestly inspiring. Wrecka is a working man's skier through and through. Things started to get hazy at this point in the premiere but thankfully I was at the friends & family premiere the night before to catch the whole flick.
Two newcomers to the Level 1 family, Colby Stevenson & Lucas Wachs, wowed the crowd with some mental backcountry hammers. Sami Ortlieb got extra weird with his timelapse-esque editing and LDM took over the streets, sidecountry and more in his shots. Parker White, Chris Logan, Tanner Rainville, and Duncan Adams went dummy during their BC seg. LSM apparently stacked over 13 minutes of raw footage this winter and that shows in his part that highlights the unique approach he takes to skiing, in the streets and on the mountain.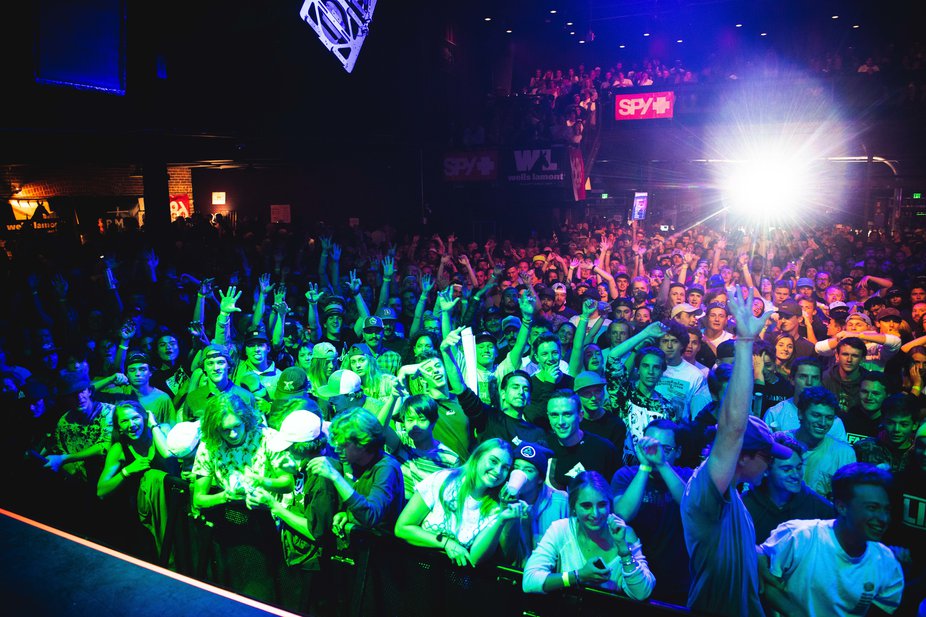 I sound like a broken record saying that this is the sickest Level 1 movie I've seen yet. Perhaps it's the atmosphere at the premiere that makes it that much better...or maybe it's that, plus, the copious amounts of liquor. Regardless of the reason, 'Romance' is coming to 13 more cities this year with an online release coming this October. If you have the chance to make it to one of their premieres, fucking send it there, you will not be disappointed.
The night drew to a close and everyone stumbled their way over to 715 Club for a nightcap and revel in the film they just witnessed. Thank you to the incredible crew at Level 1 over the years; the riders, filmers, family members and fearless leader Josh Berman who made this ski dream possible for 20 years and more to come. We are all excited to see what the next chapter holds for you.