It has always been a dream of mine to work at an orphanage.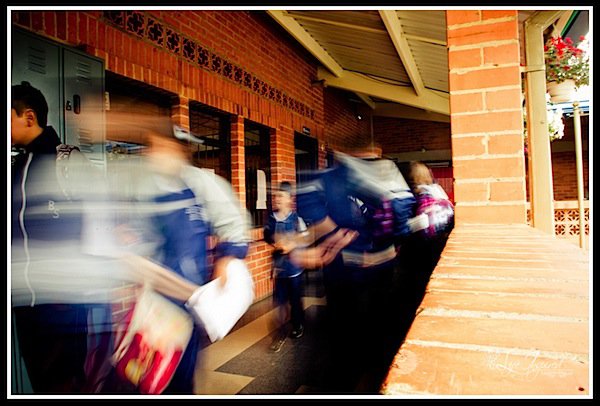 I know. It's a little bit random, and not exactly typical for an American girl. But it's true: working at an orphanage was my earliest dream job. I think I was 9 years old. I don't remember what put the idea in my mind, but it was that time I told my mom that I wanted to work at an orphanage.
Sometimes ideas and dreams in life seem incredibly random. I remember being younger and wondering if I would ever be able to use all the gifts and live all the dreams that I had. I knew from an early age that I was a visionary – not a dreamer, because I actually could break down my dreams into goals and set out to accomplish them with gusto.
In March I saw the fulfillment of many dreams coming together.
I think that many photographers feel similarly as I do: We want to make a difference in the world through our art. Sometimes it's hard to know how to make this difference. Sometimes we make it through the images we take. Sometimes we make it through relationship building. Sometimes we make it through investing and bettering lives. I think it's different for everyone, but for the most part, we have a desire to bring beauty and hope to the world. Somehow we know that we can do this through photography.
Through much planning, many prayers, dozens of emails, and a handful of willing individuals, photography made a difference in the lives of hundreds of children in Colombia.
I took 4 photographers with me. We had all different backgrounds and talents. One was a technical guru. One was a wedding photographer. One was a sweet portrait photographer. One had dreams of becoming a missions photojournalist. We all came together to teach photography to Colombian Children.
We brought 10 cameras with us. We started in a public school. Every day over the next week, we taught "english" classes via the platform of photography. One day was composition. One day was rule of thirds. One day was perspective. Having classes of 30-35 kids, we organized rotations of 3. One group would hear a photo lesson, while one group would hear a photo story, and the last group would go practice. We only had 8 minutes per rotation, and realized our goal was ambitious. But somehow it happened. 200 Colombian children who never would have had photography lessons were able to hear a few explanations and tips, and practice using a camera with their friends. It was an incredible experience.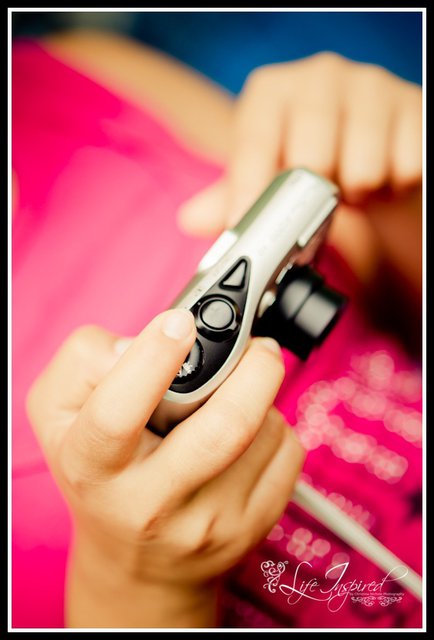 The next week we moved on to an orphanage in a remote part of Colombia outside Bogata. We had half days with 13 kids rather than 35 minutes with 30 kids like at the school. During this time we were able to invest one on one. Even though there was a language barrier, we quickly learned the correct photographic terms in Spanish. As the kids took photos, we used hand motions and expression to coach them along, pointing out interesting subjects or helping them improve. At the end of the days, we gave them something priceless: Their own photos printed via a portable printer that we brought for that very purpose.
Right before I went on the trip, a friend of mine told me that she had gone to South America once and worked in an orphanage for a little bit of time. While there, she learned that photo's are one of the most priceless possessions for the orphans. These kids have next to nothing, but photos are pieces of art that they have attached memories of indescribable worth. I am still speechless to think that we could give these kids something so simple, that would mean so very much to them.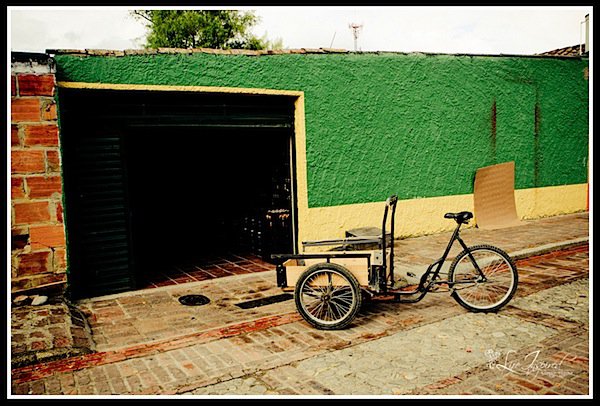 Each of us promised to write to these kids every month, to send photos of projects we were working on and of us in action. We hope that our investment can bless these kids, who really do have no one.
I can't even tell you how astonished I was at the untapped creativity in some of these kids. They took the simple lessons we gave them and put so much heart into their assignments. Looking back, I marvel that these kids may not have ever discovered the creativity within them had they not been given cameras to discover that imagination.
I tell you this story not because I am anything out of the ordinary: I tell you this because I hope you can gain some inspiration to believe in yourself and what you can bring to the world also. If every photographer I know can use their gifts to reach those in need, the world really can become a more beautiful place.
Post originally from: Digital Photography Tips.
Check out our more Photography Tips at Photography Tips for Beginners, Portrait Photography Tips and Wedding Photography Tips.
Lessons Learned in a Columbian Orphanage