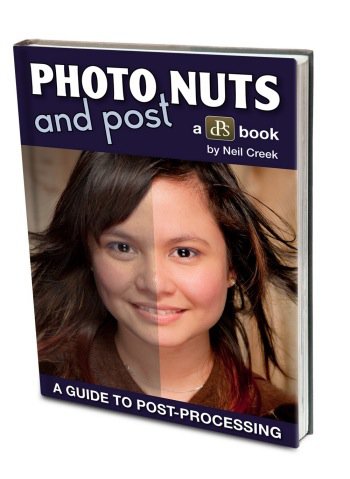 One month ago we launched our brand new volume in our 'Photo Nuts' library of eBooks with Photo Nuts and Post: a Guide to Post Processing.
The month since launch has been an exciting time for the team at dPS HQ. Not only have their been some very kind reviews written about the eBook – we're also excited to finally have our vision of 3 Photo Nuts eBooks all together at last!
So now we have:
Photo Nuts and Bolts – all about knowing how your camera works in order to take control of it
Photo Nuts and Shots – tools and techniques for getting more creative with your photography
Photo Nuts and Post – exploring what to do with those images you take once they leave your camera
So now we've got you covered – from start to finish of the shooting process.
24 Hours to Go to Save 33% and Win a Great Prize
When we launched our new Photo Nuts and Post we introduced it with the opportunity to grab it at a 33% discount ($19.99 USD instead of $29.99). This discount ends in just under 24 hours at midnight on 21 February (US Eastern time).
In addition to the discount we're also running a great little competition where one lucky buyer of the eBook will win their choice of one of the following:
a Canon 60D DSLR with 18-135mm lens – worth $1180 USD
a 21.5 inch Apple iMac (2.5 GHz Quad-Core Intel Core i5 with 500GB Hard Drive) – worth $1199 USD
Adobe Photoshop CS5 and a 16GB Wifi iPad 2 – worth $1200 USD
This winner will be drawn at random from buyers of the eBook after midnight on 21st also.
So if you're looking to improve your post processing knowledge and skills – now is the time to pick up your copy – Grab your Copy Here Today.
Post originally from: Digital Photography Tips.
Check out our more Photography Tips at Photography Tips for Beginners, Portrait Photography Tips and Wedding Photography Tips.
Less than 24 Hours Left to Save 33% on our New Post Processing Guide