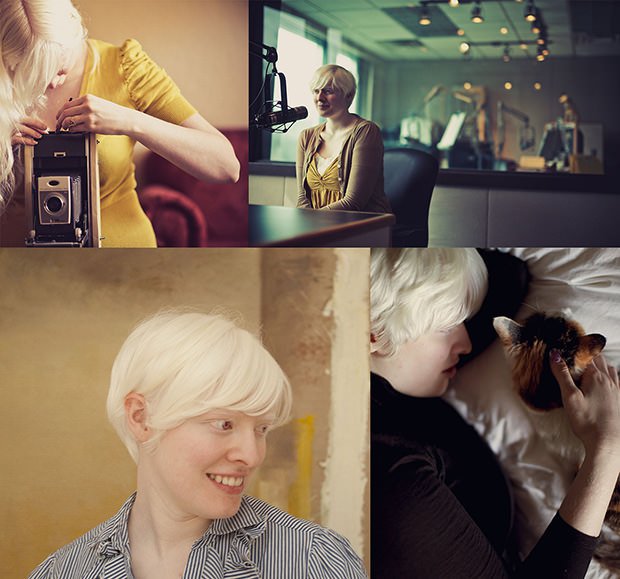 Cincinnati native Amy Hildebrand was born completely blind due to albinism, a disorder in which the body is unable to produce melanin (the pigment that gives color to hair, skin, and eyes). After receiving a special surgery as a teen that drastically improved her eyesight, Hildebrand fell in love with photography in high school and went on to study it in college. She is now a successful commercial photographer, and is nearly finished with an ambitious "1000 photos in 1000 days" project she started in 2009. Her mother says that Amy's albinism is actually an advantage in her photography:
As sighted people we have so much information we are processing because our eyesight is seeing so much. It complicates it. But in Amy's view of the world, she's so used to seeing things in intimate spaces, that she's learned to appreciate what's in front of her. [#]
You can find Hildebrand's commercial work here, and her photography blog here.
Blind From Albinism, Photographer Uses Camera for Eyes [ABC]