Nicole McNulty of Windells Academy has been hard at work traveling and competing in Rev Tour, USASA events and most recently the Burton AM where she placed 3rd in half pipe! As one of our top students and upcoming athlete, Nicole has earned herself a role as one of our leading ladies. Nicole sat with us for an interview to talk about competitions, skating, the future, and what songs on her playlist get her stoked to ride.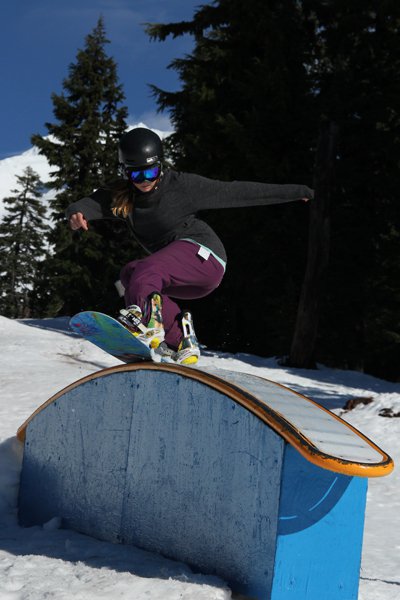 WA: Congratulations on placing 3rd in the Burton Am Open competition! How was it and what kind of tricks landed you a podium position for half pipe?
Nicole: Thanks! I threw in a front 3, cab 3 and switch back 3. It was so rainy but so much fun. I was happy to be there!
WA: While traveling and competing you've been killing it on the mountain and in the classroom. How do you manage to juggle training, competing and doing school work while on the road?
Nicole: I try to focus on snowboarding while I'm riding and then only focus on school when I need to. Sometimes it's difficult when I have competitions but I just try and get done with my classes as fast as I can.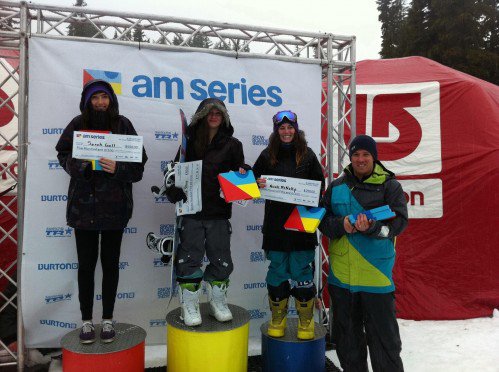 Nicole gets 3rd place and an award handed out by Olympic Gold Medalist, Ross Powers!
WA: What kind of playlist are you working with to get you stoked on the mountain?
Nicole: Fireworks and Teenage Dream by Katy Perry, Rabbit Heart by Florence and The Machine, We R Who We and Cannibal by Ke$ha. Girly music pumps me up, so sweet!
WA: What inspires you to ride, progress and compete in the sport of snowboarding?
Nicole:The kids that I ride with who push me, my coach Miah, and I want to show people what girls can do in snowboarding.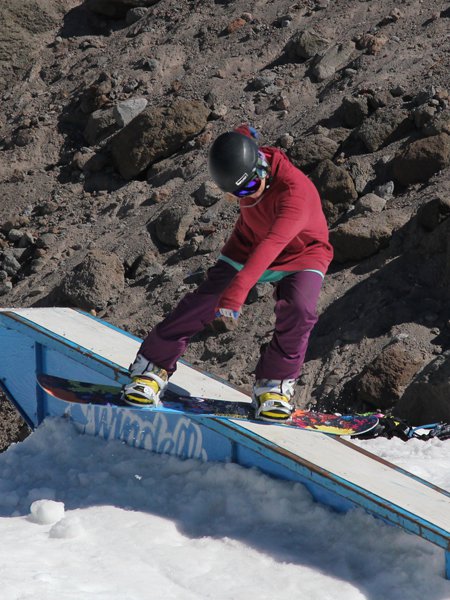 Nicole McNulty
WA: Speaking of girls who can ride, which lady rider do you look up to the most?
Nicole: I would have to say Hana Beaman because she keeps up with the guys and drops the same cliffs as they do and it's way sick. I really enjoy watching her ride and her style is sick too.
WA: When you manage to get some free time what do you like to do?
Nicole: I like to skate! I can't wait until the outdoor park at Windells dries up so we can skate it . My friend and I have jam sessions where she plays guitar and I sing, that is way too much fun. Also, me and the girls at Windells watch Jersey Shore cause we love t-shirt time!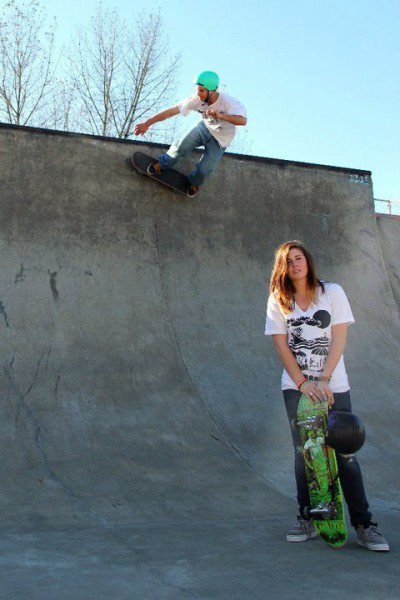 Nicole and Jared Karon at Newberg Skatepark!
WA: So, Nicole what does the future hold for you? What plans do you have for the rest of the season? Any summer plans?
This season I want to do well in the next Revolution Tour and Nationals coming up in April. Im working on 5s in pipe, back 5s in slope and lots of rail tricks for now. This summer I'll be home in Colorado for a little bit and then hopefully back here at Windells for a month or so. I might get to to go to New Zealand too and that would be way sweet.
Related posts:'High 5′ for Good Grades
Faculty Feature: Catherine Coulon
Windells Academy Talks Business With Atmosphere