Last winter, 686 introduced Parker White as the first ever skier to join their global pro team. A year on they welcome Laurent De Martin to join him. Hand-picked by Parker, Laurent brings power and timeless style to everything he skis from backcountry missions to street sessions. He even took on a Muscovite rail with his head in this year's Level 1 movie and somehow came out on top, going on to film bangers for the rest of the trip. And then rejoining the crew for a standout showing at the Mammoth park shoot. It has been with Level 1 that he's been showing off his skills lately, but he's been a big name in Europe for years now, thanks to countless segments and edits, including this banger with GPSY Feelin'.
https://www.newschoolers.com/videos/watch/881025/Laurent-DE-MARTIN-Full-Part-2015---Cruise-control686 seem to be taking their time with skiing but in doing so, picking some of the very best guys to fit their brand. Seems like a strategy quite a few brands could learn from. Check out a couple of quotes from Parker, 686 and LDM himself and let us know what you think of 686's ski industry moves.
"LDM's versatility and style are what make his skiing so good. That and his positive attitude and passion towards life is contagious to everyone around him. I'm stoked 686 saw the same things in him as me and I hope to get on more trips with him." - Parker White.
"When we got the call from Parker that he wanted to put Laurent on, there was no hesitation. We are very excited to welcome Laurent to our family as our first European professional skier. These are exciting times.." Michael Akira West, 686 Founder & Creative Director
"I'm really excited and proud to be a part of the new ski team of 686. I've always skied a lot with snowboarders and looked up to brand like 686. The quality of the products, especially for the the backcountry, is going to be a life changer for me. I cant wait to ski more & more pow with it. When I discovered the entry of Parker on the team I thought that was a such good move and once I received Parker's call, I was super into it." - Laurent DeMartin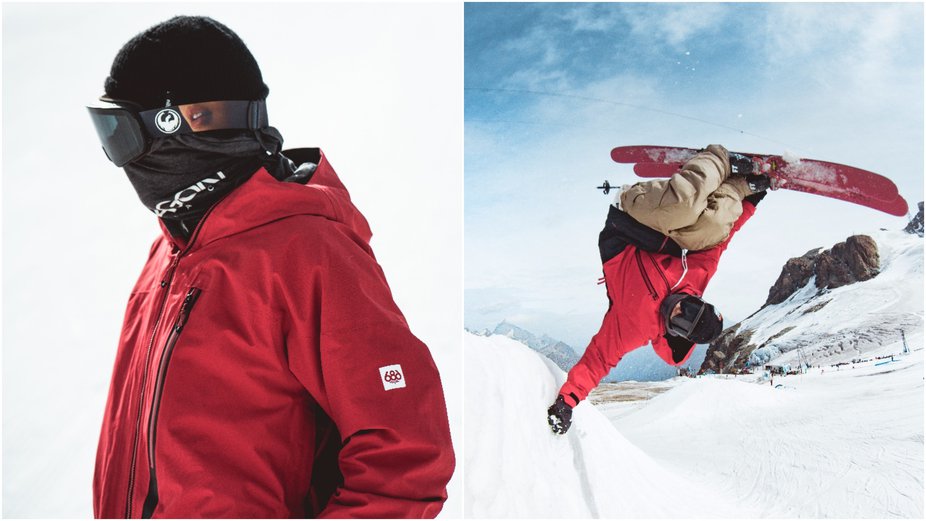 Photos: Daniel Loosli