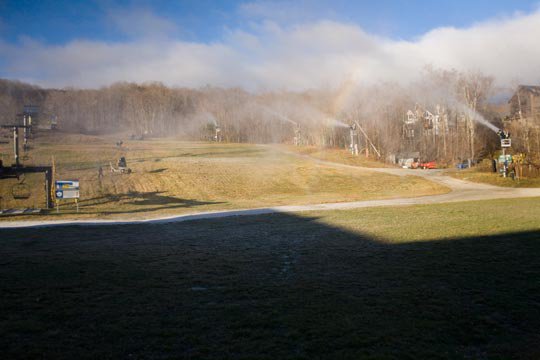 The word is we are trying to have jibs set up saturday on launch pad. So I better see all you people that have been itching for the white stuff out there on sat.
We will be doing some kind of donation thing, but I don't have all the details yet. I will have them tomorrow, and will post them.
***UPDATE***
The weather last night was real cornie, the clouds never lifted and that kept the temperature from dropping as low as it was supposed to. Because of that we couldn't make snow on launch pad. Weather permitting we plan on blasting launch pad as much as possible tonight and for as long as we can tomorrow morning.
We want to open the little park as soon as possible, which might be during the week next week. Either way tickets will be $10 and the money will donated to charity.
We will have a much better idea of whats going to happen this weekend by tomorrow afternoon. Keep checking back here or on spacebook or tweeter to find out what the deal is.
MO JAZZ