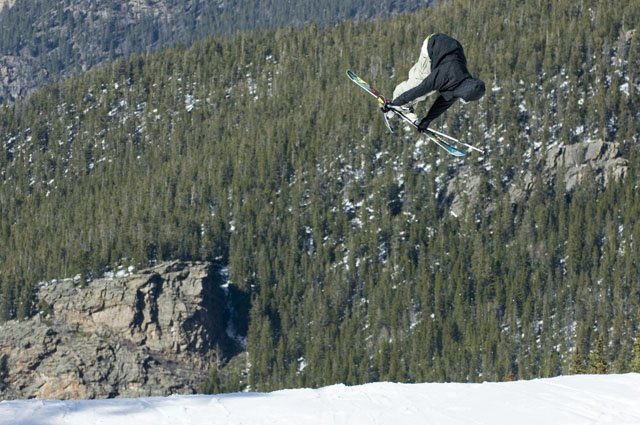 Someone claim this grab now, because half of Newschoolers will be trying it next year.Words: Julie WeinbergerPhotos: Julie Weinberger, Ian KirkpatrickAround noon, three friends and I rolled up to Echo Mountain Park for the second annual Last Park Standing event. Unlike the wintry end of April we experienced last year, this time we were greeted with a sunny 60 degrees. And with two contests set to go off, what more could we possibly ask for?The amateur rail jam started the day off. Two heats of riders jammed for 45 minutes each on Echo's completely redesigned park. Features included a mini-rainbow box, a flat box, a log ride and a picnic table flanked by a slightly up box and a down box that gave endless possibilities. This was main feature everyone got crazy on. Following the jam, there was a 45-minute final where the top three were given the chance to throw down along side the sponsored riders in the pro slopestyle later in the day.From the beginning, Gus Kenworthy separated himself from the pack by spinning like a top and sticking everything he tried. Towards the end of the final, he threw a 720 switch-up, gapping from the up box to the down box over the picnic table. Other cool stuff included Lincoln loop and rodeo attempts over the picnic table. Nake Berkel took second followed by Drake Unruh.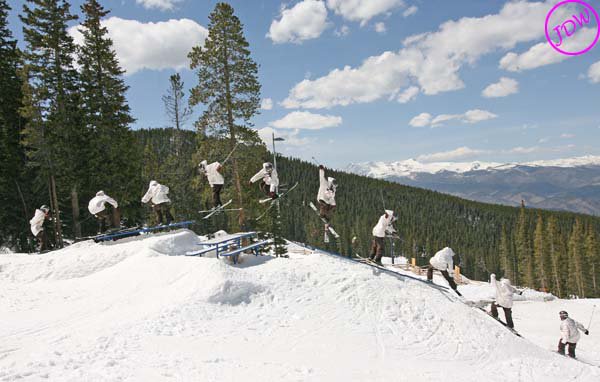 Gus Kenworthy, 360 switchup over the picnic table.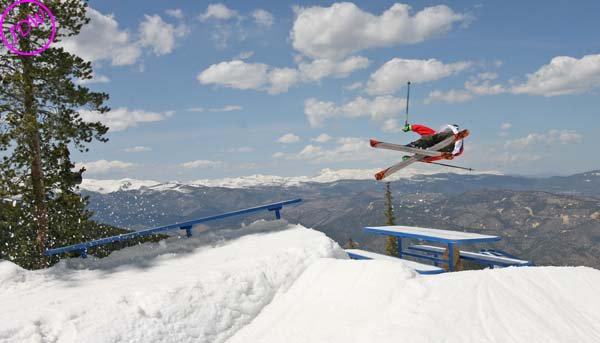 Someone please tell me this guy isn't trying to lincoln the box gap.

Hey Andrew Wickes, is this 450 disaster going to end up on Tricktapes.com?After a short break, the top three from the rail jam headed to the slopestyle course for the pro contest. With a choice of hitting a down-flat-down box, a jump or a down rail as first feature followed by either the Never Summer box or a much bigger jump as second feature followed by the Smith Limo into a smaller jump and, finally, quarterpipe, numerous lines were taken. Most riders, however, chose the jump or down rail into the big jump rather than the burly down-flat-down into the Never Summer box.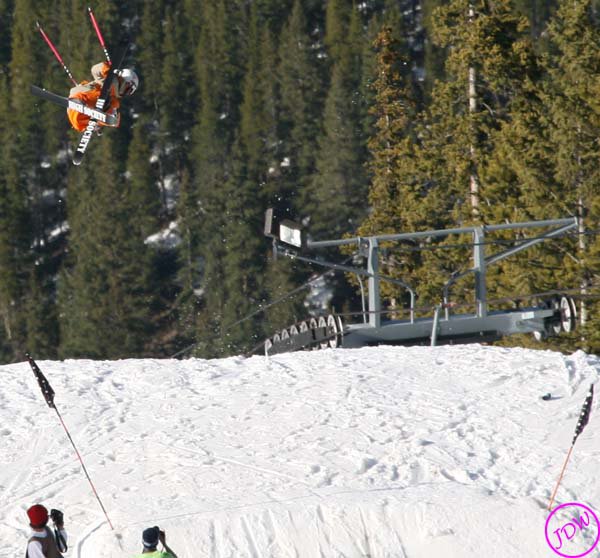 Nate Berkel.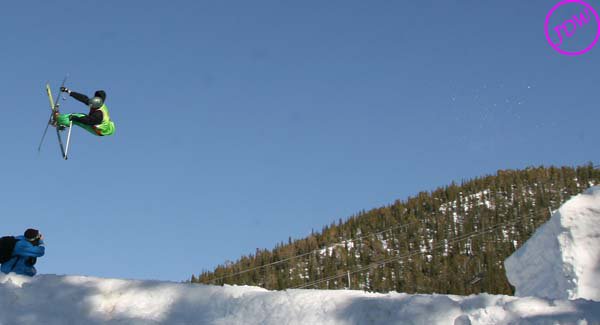 Dave Lesh.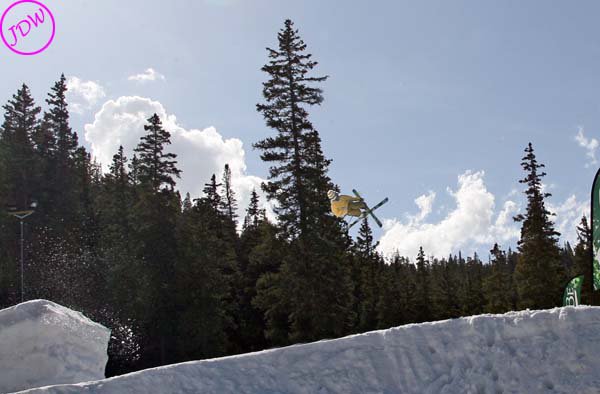 Josh Bishop.For the most part, trickery was kept simple on the rails, with skiers choosing to save it for the jumps. Of note was Nate Berkel's rodeo 5 with a ridiculously tweaked out grab on his first run, John Cyrulik's super smooth 10s, Adam Delorme's cork 7 nose butter off the first jump, Steph Myers' lofty 5 off the big hit, Luke Nutting's cork 9s and Josh Bishop's enormous 10s. Unfortunately, Bishop took the 10 way too big on both runs, landing flat.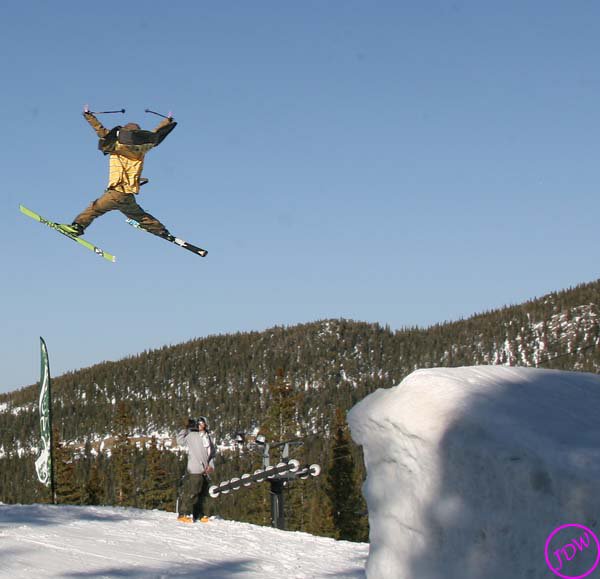 Josh Bishop.
Luke Nutting.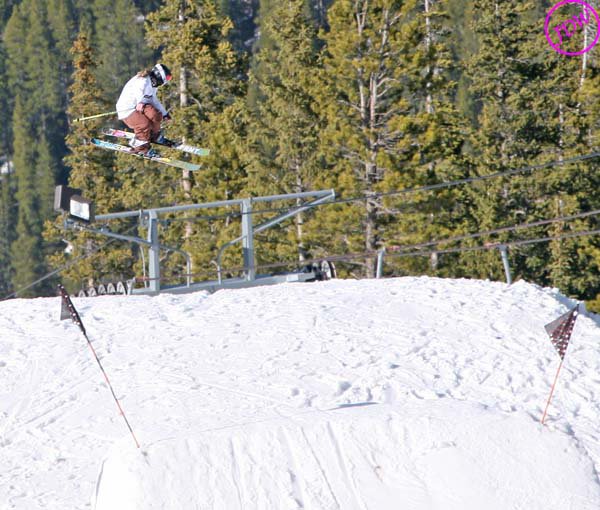 Steph Myers holding it down for the ladies.Dane Grashuis took the win with an overall impressive run along with $400 throwing a switch right 3 to a switch left 10 to a one-footed slide to 270-out on the Smith Limo to a rodeo 7, ended with a 540 on the quarterpipe.Aside from the speed constantly changing throughout the day, most riders agreed that Echo stepped it up with this course.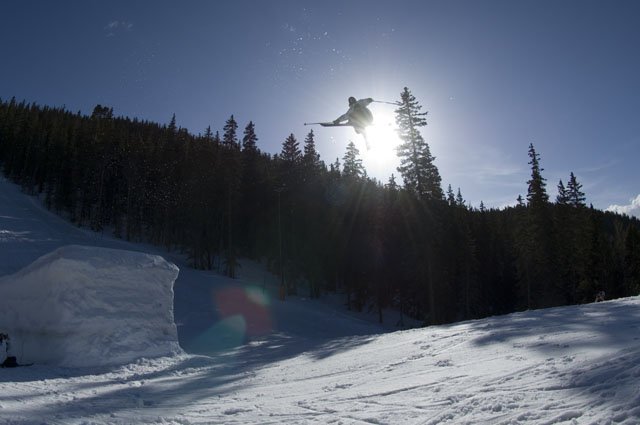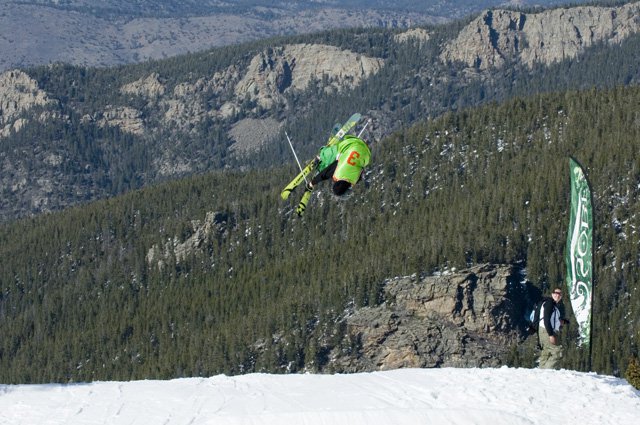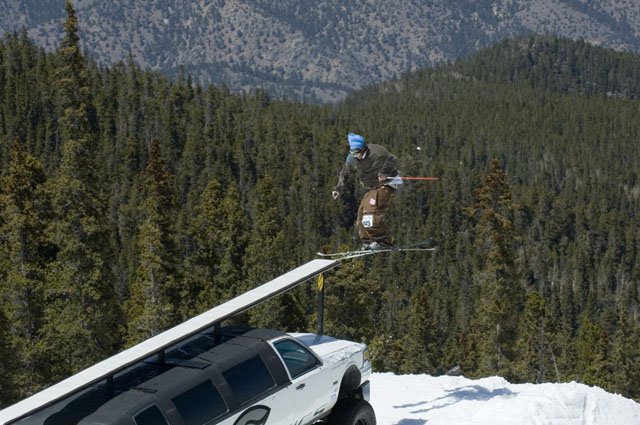 "The course was sick," Bishop said. "I'm absolutely blown away. This is the best Echo's done anything." With that, the day came to a close and the party headed into town to celebrate. "So many people came out to Echo today," Steph Myers said. "It was amazing."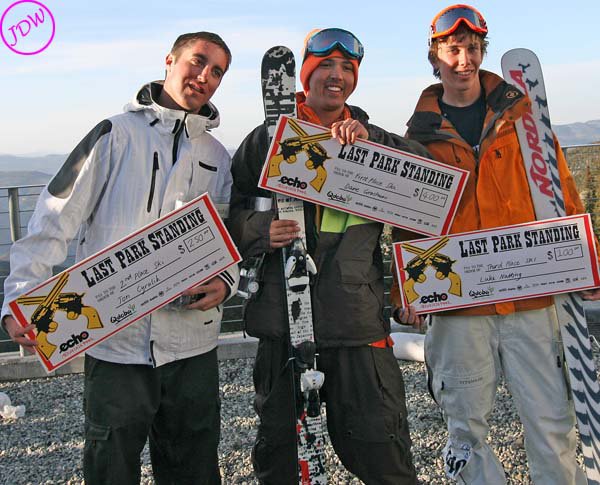 The Pro Slopestyle podium: Jon Cyrulik, Dane Grashuis and Luke Nutting.ResultsAm Rail Jam1. Gus Kenworthy2. Nate Berkel3. Drake UnruhPro Slopestyle1. Dane Grashuis2. Jon Cyrulik3. Luke Nutting4. Nate Berkel5. Grant Savidge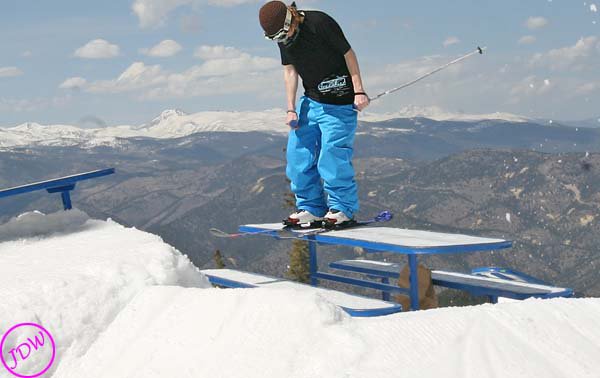 Finally, a Freeskier magazine editor who can actually slide a box! A special cameo appearance by Matt Harvey.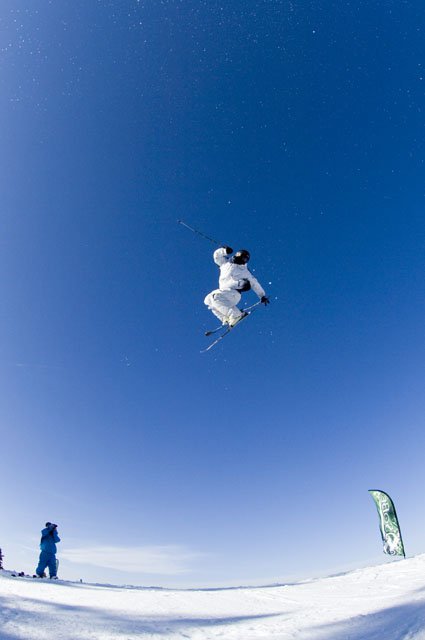 Andrew Wickes maybe? Don't blame me, I just write the captions.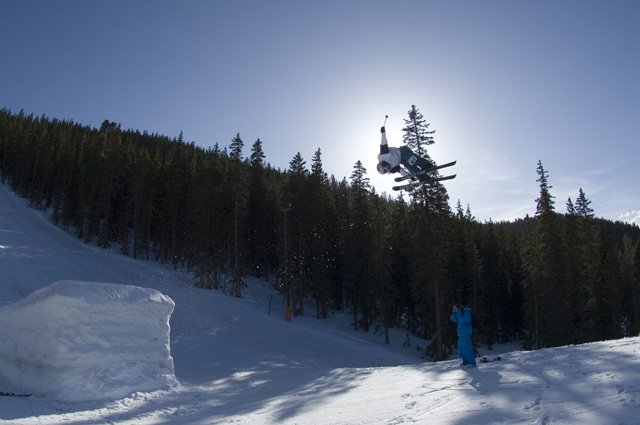 boioioioioing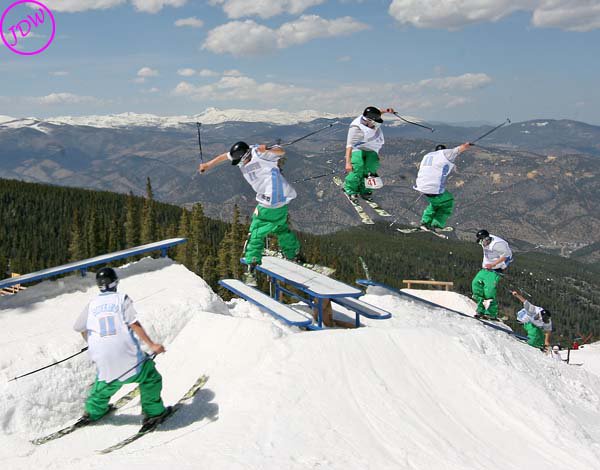 Drake Unruh 630 on: the most ballin' shit you can do to a box gap.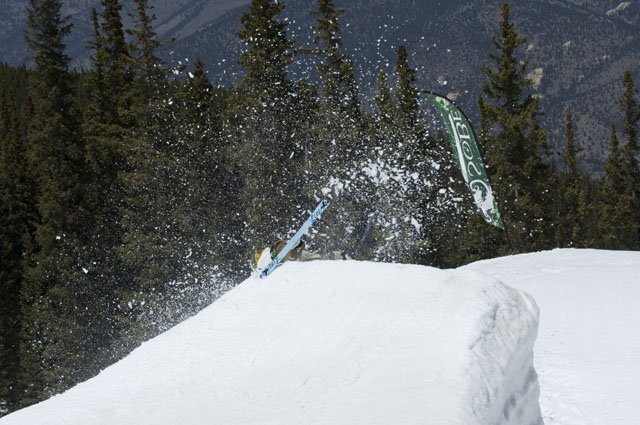 This is what we call a disaster lipslide.