One week after our "scheduled" opening day, and a month after our actual opening day, action in the TELUS Park at Big White is in full swing.We've had our Small/Medium lane open for a couple of weeks now for people to warm up on, and you can feel the tension building in the park as everyone's waiting for the larger features to open.Well the crew was hard at work last night, and if you make your way up the mountain this weekend you'll see a few new treats sitting in the top of our Large lane.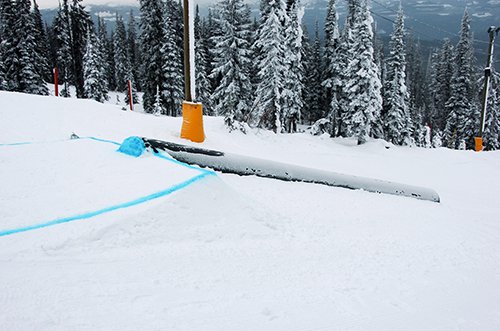 Introductory street-style drainage tubing on the down is the first thing that greets you when you drop in.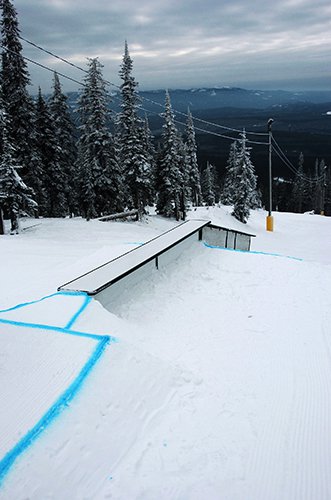 Two 16-foot ironing boards set up with a flat-down option, and a street style takeoff to hit the down.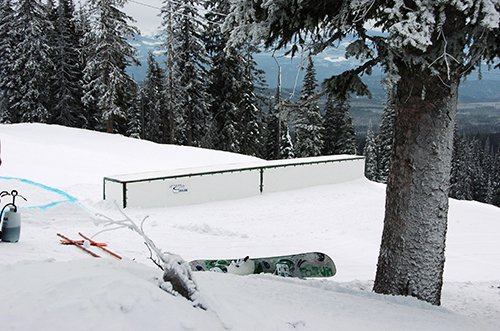 20-foot by 2-foot box has been moved up to the top of the Large lane so it can have a proper gap on.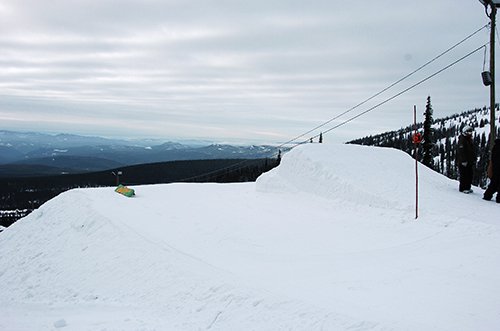 The first jump in the Large lane has a rough shape, and is ready to go. 35 feet from lip to knuckle to get down on.Alright, that's it for now. Keep checking back as we continue to add new features in the park.