Last week Leysin, Switzerland welcomed the finals of the Ladies First Challenge, the first Swiss ski and snowboard freestyle tour reserved for the girls. About 20 skiers and snowboarders from all over Europe met in the Leysin Park, where Marion Haerty took the spot spot on the podium in the snowboard division while the young Estonian Kelly Sildaru prevailed amongst the skiers.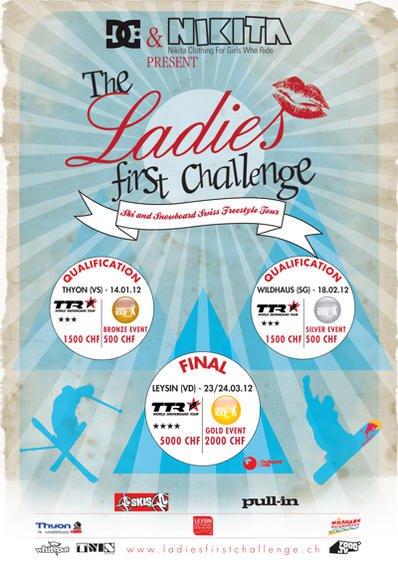 The radiant sun allowed the top 24 girls from the two qualifying rounds in Thyon and Wildhaus to ride in best conditions on the slopestyle course, which consisted of a 10 and 14-meter jump, along with a jib line that included a flat-down box, two flat rails and an up box.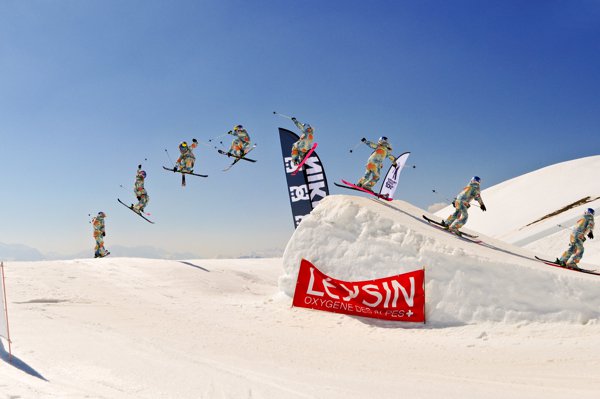 Kelly Sildaru
On the ski side of things, Kelly Sildaru – only 10 years old – flabbergasted the judges with a big switch 540 mute followed by a 720 tail grab on the jumps, along with a pretzel 450 out of the straight rail. Second place went to last year's winner, Belgium's Katrien Aerts, who put down a lovely right side 360 on the first jump followed by a left 540 on the second, while Emilie Cruz from France rounded out the podium in third with a 360 mute and 720 on the jumps.
Results
 
1) Kelly Sildaru
2) Katrien Aerts
3) Emilie Cruz
4) Fabienne Werder
5) Begona Bailen Andrino
6) Karolien Schwagten
7) Katja Dettling
8) Lea Kiser
For more information on The Ladies First Challenge, check out http://www.ladiesfirstchallenge.ch.