A bad season for the east coast continues to get worse as two resorts in New England are forced to stop running their lifts. Mad River Glen based in Fayston, VT and Bromley Mountain located in Peru, VT have suspended operations this week with plans to re-open this weekend. So far this winter snowfall has been minimal in Vermont and MRG has only received 42-61 inches of powder. During a normal winter Mother Nature drops an average of 250 inches on the region. High temperatures and an impending rain storm this week has forced both resorts to take action. Both Bromely and MRG hope to open for skiing on Friday 2/5/16.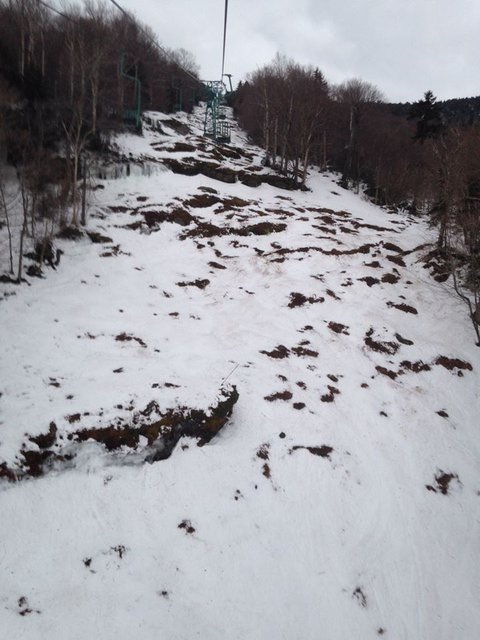 Mad River Glen - Photo Courtesy: Mad River Glen Facebook Page
Mad River Glen Statement: "Unseasonably warm temperatures and precipitation have taken their toll on our dear old General Stark Mountain. Skiing conditions yesterday went from spring-like in the morning to firm frozen granular in the afternoon. Overnight the temperatures dipped below the freezing mark and the remaining snow pack has firmed up. Not a good situation as we simply don't have enough base to enable the cats to groom the beginner and intermediate trails. We have decided to suspend operations until the weekend, we will re-open with at least the Practice Slope on Friday. Adding insult to injury we are looking at another warm "weather event" on Wednesday that won't do us any favors. Our base is VERY thin now and we can't take too many more punches so be sure to stay tuned for the latest and PLEASE, THINK SNOW!"
Bromley Mountain Statement: "In an effort to be as transparent as possible during this challenging season, we'd like to let all know now that due to incoming weather for Wednesday, February 3, featuring .7 to 1.2 inches of rain and 45 mph winds, operations will be suspended 2/3 and 2/4 this week. Thursday will be spent drying out, assessing and repairing."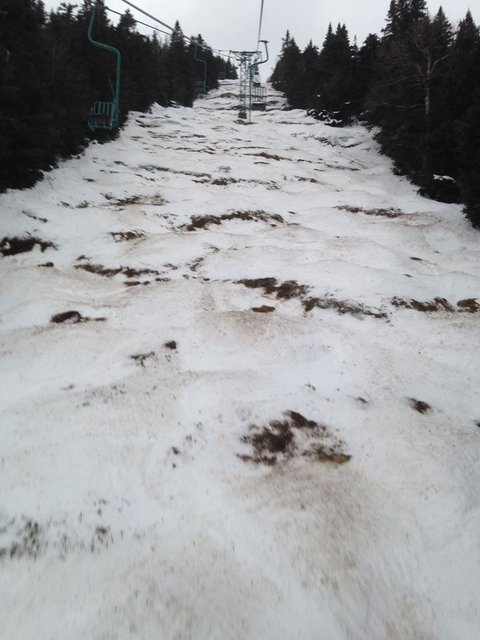 Mad River Glen - Photo Courtesy: Mad River Glen Facebook Page