This isn't just the first Traveling Circus episode of series 8, it's a mini movie. In fact it's the first of 3, all of which will be dropping exclusively on Newschoolers 24 hours before the rest of the modern world gets their chance. In a nutshell Andy, Will, LJ and Leo T went to China then South Korea. Even weirder shit than normal took place. Most of it was eaten.
Blending in...
I met up with the guys at the end of last week for the Tell A Friend Tour in the UK and at various other times over the last few months. Wherever they go interesting, fun and/or funny stuff tends to happen. As far as I can tell, it's because they are genuine, down to earth, good people. People will approach them to have a chat and they're always friendly, positive and fun to be with. So they instantly make friends wherever they are and crazy activities and opportunities ensue.
This guy was stoked...
Luckily they are pretty much constantly followed around by a' camera, so we get to share and enjoy (ha, I hope someone other than probably Andy, gets that nerdy reference) the moment too. In this episode it's clearly lucky they've gotten used to eating anything put in front of them, because in China they clearly eat anything. The skiing is crazy as ever and the storytelling is as usual on point. Watch it, watch it again and get stoked for winter, it's right around the corner now.
Which one of these guys do you reckon skis big mountain comps?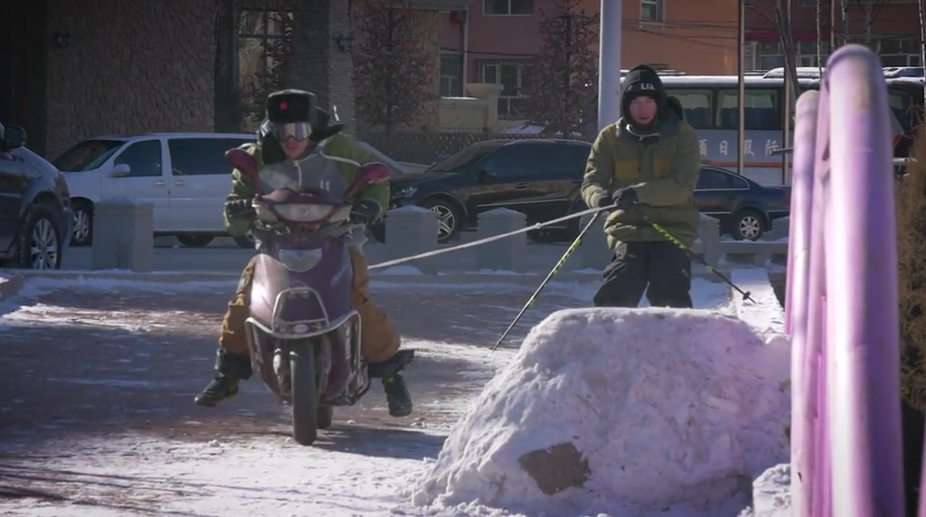 Franco-Chinese Winch