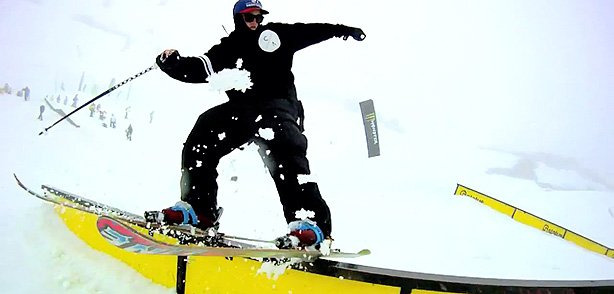 LINE Traveling Circus is back again for another episode and I'm glad because I was starting to have withdrawal symptoms. We hop into the TC van with Will Wesson and Andy Parry as they embark on a summer camp tour from Camp of Champions in Whistler, British Columbia to Windell's at Mount Hood, Oregon. Unpredictable summer weather, unlimited supplies of pepperoni pizza, and a van full of weird smelly guys makes for great times at summer camp.
See if you can spot the typo towards the start of the video. Seems to have caused a bit of noise in the internet world but who cares! They're probably too busy skiing to worry about that shit.
linetravelingcircus.com/
facebook.com/Linetravelingcircus
More Ski Videos
Related posts:LINE Traveling Circus: Get In The Van The new episode of Line's Traveling Circus! 'Get in the...
LINE Traveling Circus: This Is Stupid I love the Traveling Circus. It pretty much says everything...
LINE: Traveling Circus – Van of Fools I always shed a little tear when the Traveling Circus...