Went to Kvitfjell Resort today, with Sjur Sætren. We haven't really been able to ski a lot  yet in Norway, since the glaciers are closing up in September/Oktober every year. Today was the grand finale for the local skiers nearby Oslo and Lillehammer to test the skis for the first time on Norwegian snow season 2009/2010. It was pretty bad snow due to warm weather lately, but I had an awesome time. I also got to set my first backflip of the season.
This was the setup. Yet, nothing to complain about, nothing crazy. A rail, a mini box and a small jump.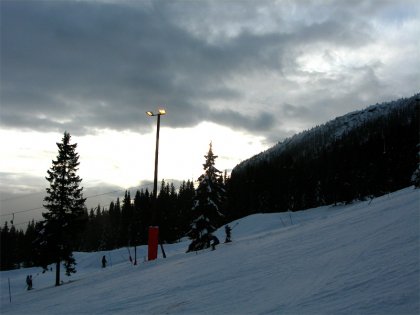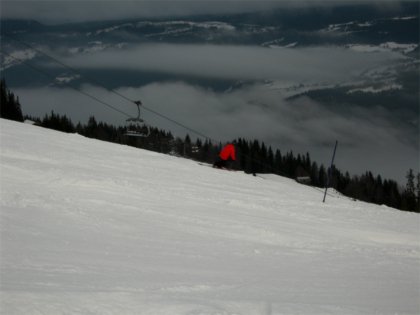 Since Kvitfjell is quite above the valley, the scenery can get pretty awesome sometimes. I tried out my new suit, which I love. (Salomon), and rocking with two alike skis with different bindings. One new, one old suspect-ski. Haha.
Stoked on hitting rails. Hopefully I get to session some after working out tomorrow. It's my day off!!
PS! I watched the Eyes wide open movie from FieldProductions yesterday; T-Wallisch, Henrik Harlaut and Even Sigstad BLEW my mind. Rails is never going to be the same.