On March 11th, 2011, an earthquake followed by a devastating tsunami struck northern Japan, changing the world forever. Four months later in France, the fourth annual Kumi Yama carried the theme "We Ride For Japan," while raising money for victims of the disaster. Last weekend, the fifth installment of the event took place in Les 2 Alpes, France, with a theme of "We Still Ride For Japan," because we will never forget.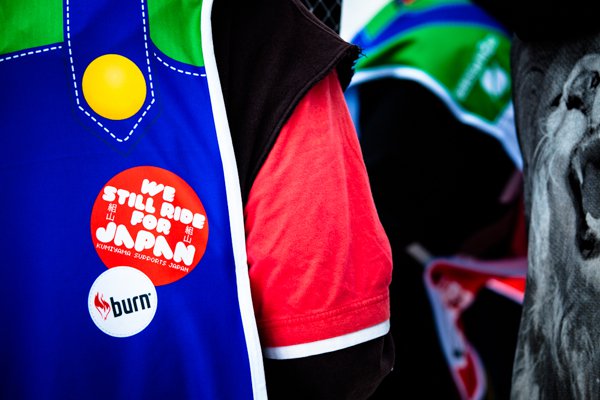 The event featured 300 athletes from 19 countries competing and celebrating snow sports in a team format slopestyle contest. Kumi Yama is a Japanese-themed event that takes the pressure off of the individual athlete and promotes teamwork amongst the ski and the snowboard competitors. For example, the more hang time each team has together in the air, the more bonus points they received.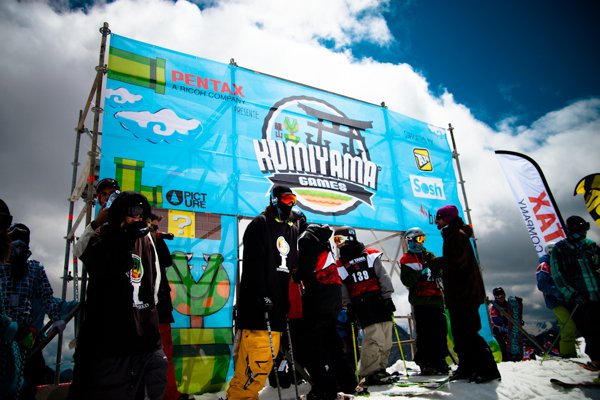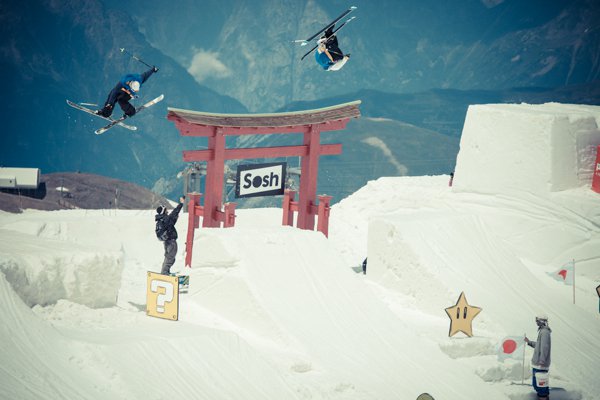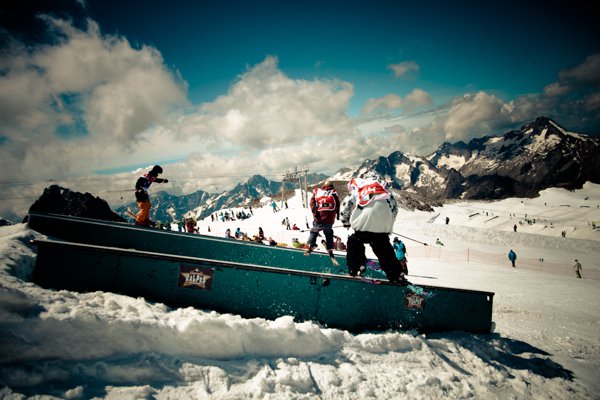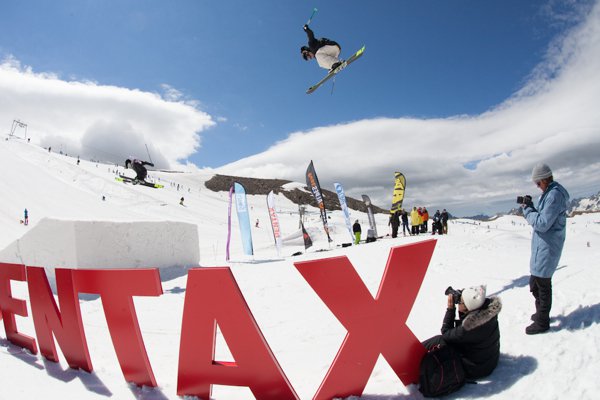 The Super Mario theme once again decorated the slopestyle course alongside traditional Japanese features on the glacier. Back in town, a full blown athlete lounge was set up at The Kumi Yama House (aka Smithy's Bar), taking over the entire upstairs and outside deck for everyone's enjoyment. A few of the amenities included Sosh Ping Pong, foosball, video games, computer usage and internet, and Burn energy drinks, all of which were available for free. The staff at Smithy's was also cooking up delicious burgers on the grill and Asahi was the beer of choice to wash them down. And when the event was all said and done, the annual Saturday night athlete party went off at Club Avalanche, where everyone danced until 5am.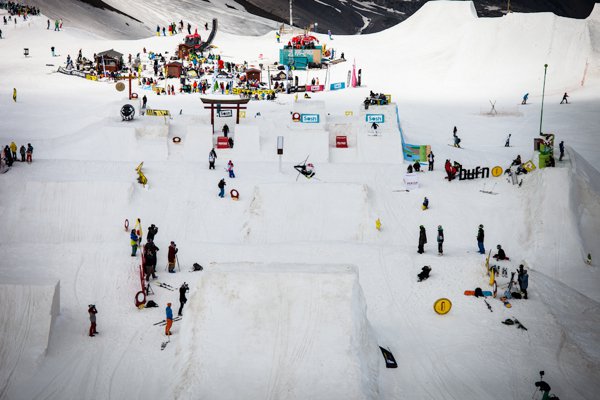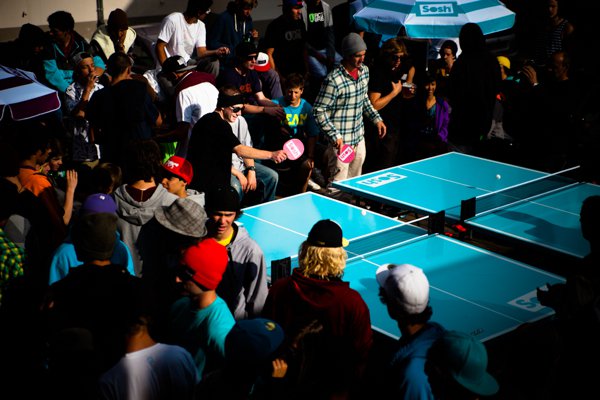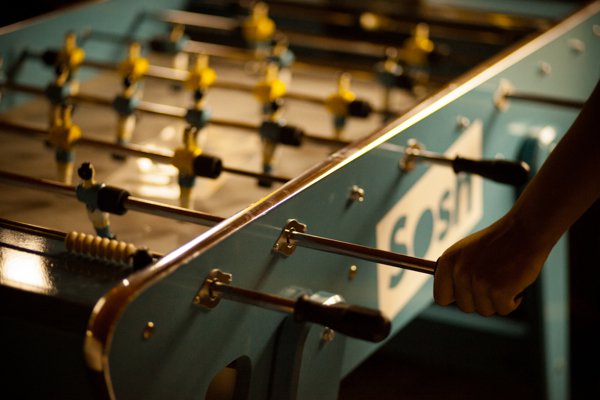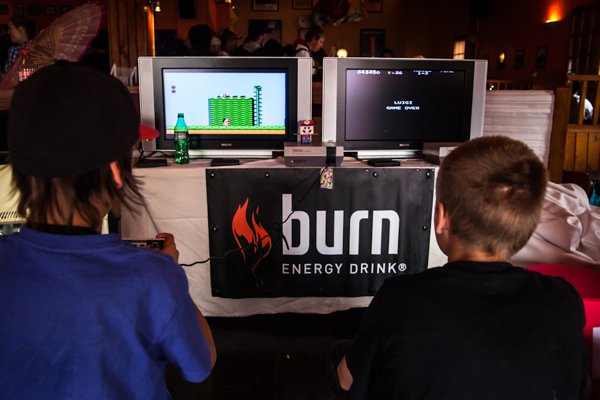 Proceeds from Asahi beer sales, sticker sales and bib sales (totaling 2500€) were donated to the Japan Red Cross to help the recovery effort in Northern Japan. An ebay auction sale is also being organized to sell skis, snowboards, clothing and bibs that were donated by the Kumi Yama riders, so stay tuned for more info.
In addition to the pro contest, Kumi Yama attracted over 50 young competitors between the ages of 9 and 14 for a two-man team format on Sunday. Kumi Yama Kids are truly the future of our sport, bringing a heightened amount of energy and excitement to the glacier, and needless to say, the level of riding in this group of kids was truly amazing!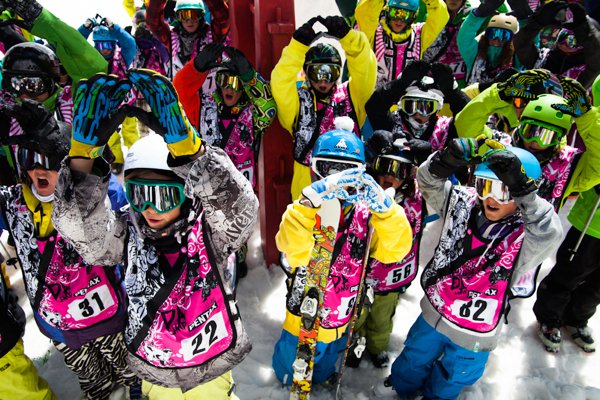 Here's a look at the full results from the event, along with an edit that showcases what went down..
Results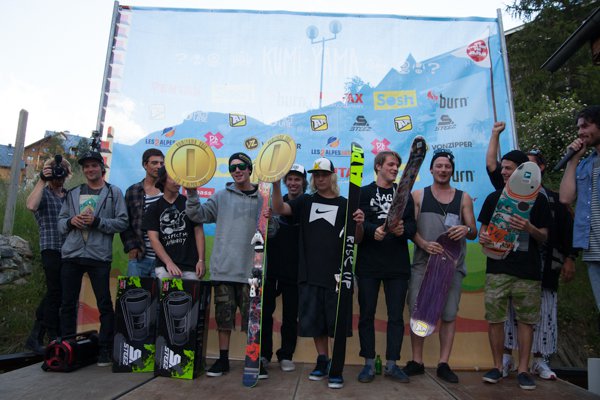 Men
1) Team APO (Sammy Carlson, Kai Mahler, Willie Borm
2) Team Downdays (Tom Granier, Alex Neuhrer, Christian Bieri)
3) Team Inspired (Lolo Favre, Nico Vuignier, Laurent De Martin
Best Trick - Sam Favret
Women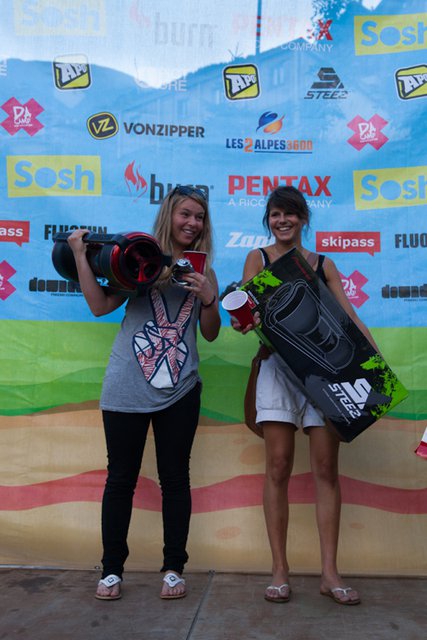 Best Team – Les Gourmandes (Coline Ballet Baz, Elisa Musquet, Camilia Berra)
Best Female – Coline Ballet Baz
Kids
1) Team Bananas (Alex Hall & Mickael Rowlands)
2) Team Les Shtroumps (Timo Maszewski & Paul Paslier)
3) Team Estonia (Kelly Sildaru & Henry Sildaru)
Best Trick - Emils Ozolins
A Super Mario-sized thanks to the staff at the Like That Events Agency for once again organizing this fun event, including Gaylord, Lily, Hadrien and Flora, along with their very talented and energetic interns, who all helped make Kumi Yama an incredible fun competition and celebration of snow sports. We're already looking forward to next year's event!