It's been five years since the first edition of the Kumi Yama took place in France, but our Japanese is still really bad! But despite the fact that we can't speak Japanese fluently, we always have a great time and this is why we are proud to announce the return of the event.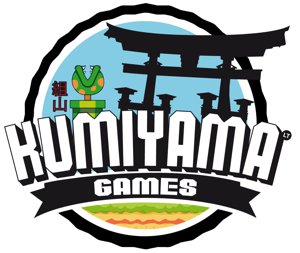 The fifth annual Kumi Yama will take place on the glacier of Les 2 Alpes from July 6th - 8th. Like in previous years, the event is focused around Japanese culture, and this year "We Still Ride For Japan," which means we're once again raising funds for the disaster victims in Japan.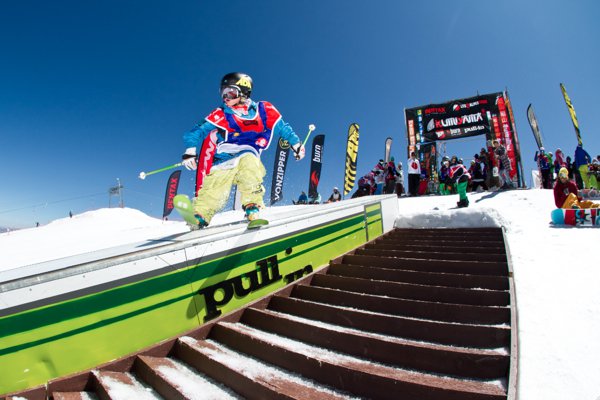 Aspen Spora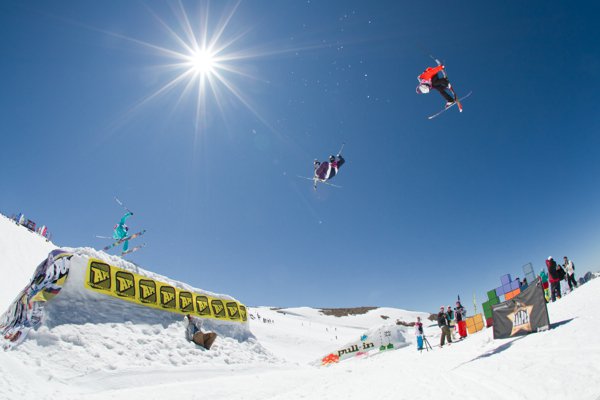 For this special 5th anniversary, Super Mario is inviting you to the party to ride on numerous crazy features designed specifically for the Kumi Yama. And if we can promise one thing, it's that the event is going to be a crazy kamikaze party! Everything from Super Mario's world will be there, from the green pipes to stars.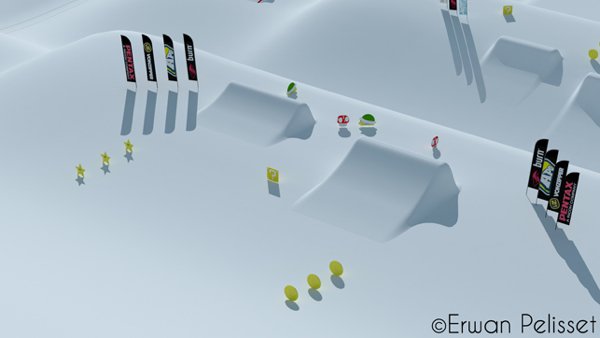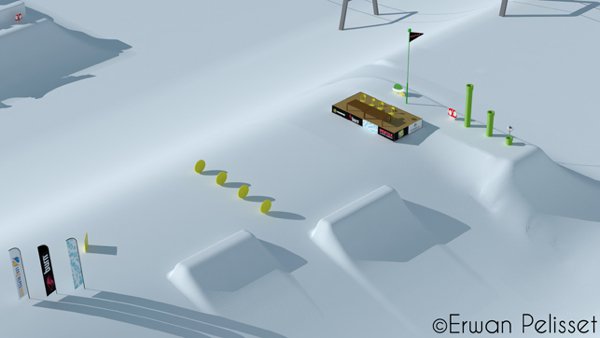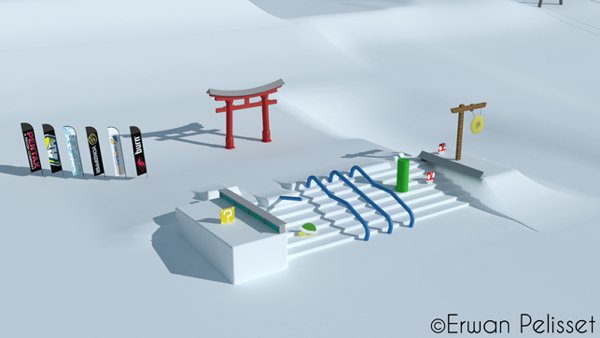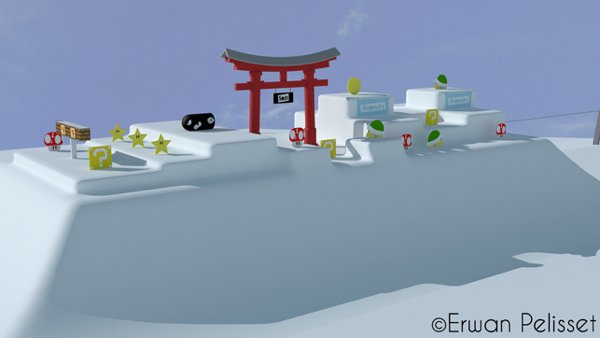 The snowpark will be transformed into a giant Super Mario-style level, separated into four zones where each one will be more crazy and difficult than the others. The big kicker will be in the first zone, the table top and the hip in the second, but things will really get crazy in the gigantic third zone, which will include butter tables, a tori, Mario's bomb, and more! We won't say more, but rest assured it's going to be a hell of a show. For a preview of the zones, check out the 3D plan below...
As for the contest itself, we are once again going to show our love for the 'Kamikaze' formula of teams of three riders. The amateur contest will be on Friday, July 6th, where five wildcards per category (ski & snowboard) will move on to the pro contest on Saturday, July 7th. This year the Best Trick contest will take place in the 3rd zone on Friday, where the winner will be awarded with a free trip to Japan!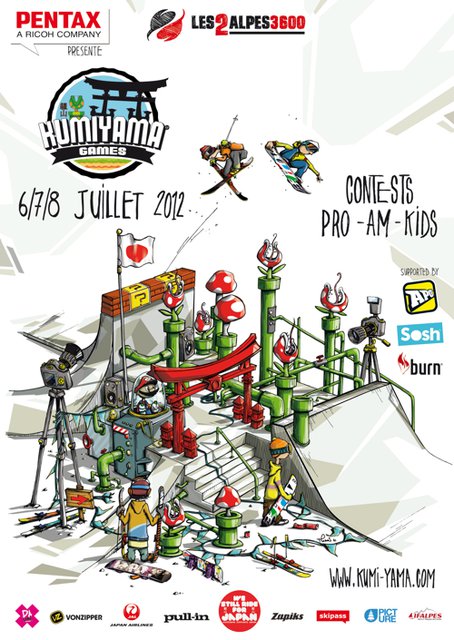 Here's a look at the list of invited riders, along with the schedule and a teaser for this year's event...
Invited Athletes
Tatsuya Tayagaki
Kentaro Tsuda
Sammy Carlson
Gaute Silseth
Niklas Erikson
Kai Mahler
Simon Ericsson
Sig Tveit
Oscar Harlaut
Kelly Sildaru
Willie Borm
Nico Vuignier
Lolo Favre
Guillaume Sbrava
Xavier Bertoni
Joffrey Pollet-Villard
Schedule
Friday, July 6th
Slopestyle Qualification / Wildcard Contest
Best Trick Jam Session Presented by Sosh
(Winner receives a free trip to Japan)
Saturday, July 7th
Slopestyle Finals / Kamikaze Contest
Kumi Yama Prize Ceremony at 6pm
Sunday, July 8th
Kumi Yama Kids Contest
For more information on Kumi Yama, check out http://www.kumi-yama.com and http://www.facebook.com/KumiYamaGames.