It's been a busy week with the Crown being built, lots of after school activities and a group of swat kids on thursday. 
Kings Crown will open tomorrow at 9:30am with DC setting up a tent towards the bottom of the park and will be giving out hot cocoa and doughnuts. They will have a beanie trade-in benefiting "Kids Chemo caps".  The cocoa and sweets are first come first serve and when they run out, they run out.
With this storm kicking in half way through the day today, we are expecting high winds and increasing snow through the evening.  The wind will continue until noon tomorrow and, depending on the forecast you look at, we are looking at up to 7 inches tonight and up to a foot or more during the day tomorrow.  So come check out the park, have some hot chocolate and be prepared for lots of snow and wind.
The park is set up as follows:
Trapazoid box
Mini quarters with Candy box
Transition to bank wall
Start mound into Jumps 1, 2, 3 and 4
Hip, left side of run, use it as a hip or an end to end jump
Quarter transfer to Transition bank wall
THE BALL
Start mound into Jump 6
Single tube decline  (left side)  Single tube flat down (right side)
Flat down ledge
Butter platform
Here are a few photos I grabbed this week. And they are all from my cell, so no buggering me about lame photo updates until it gets sunny again after these storms ;)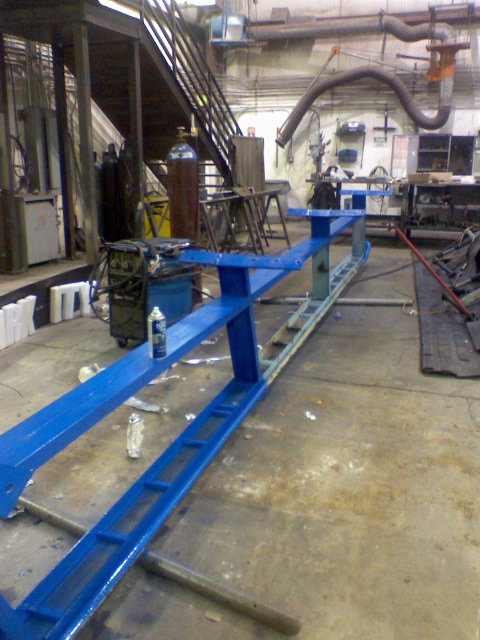 The future Roxy Snow down ledge, in progress of renovation and repair.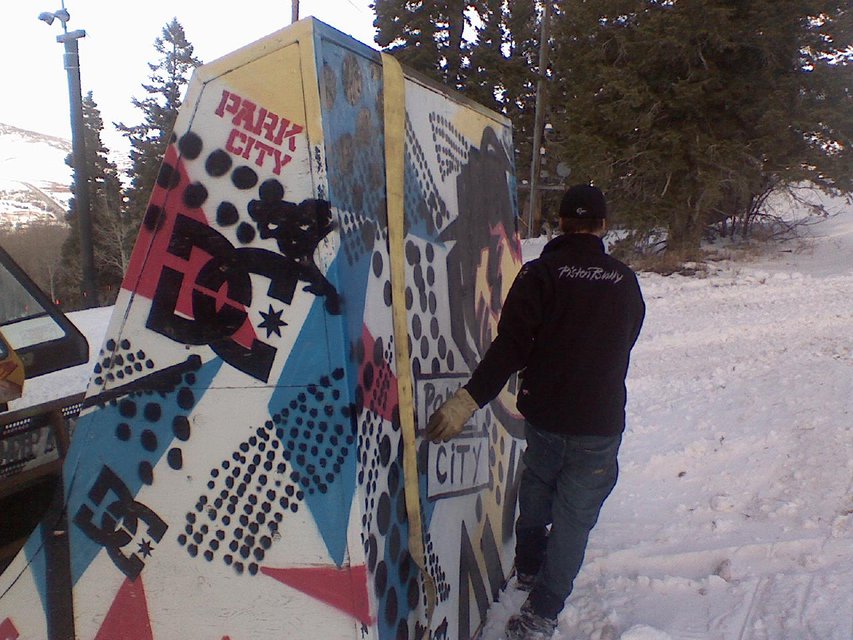 The tranny to bank wall going to the Crown.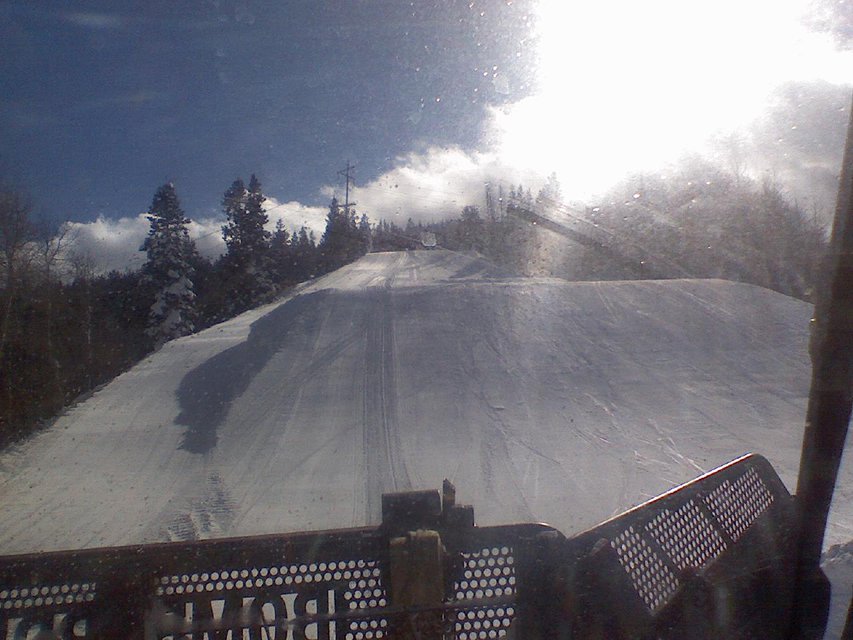 Drivering over the second jump looking uphill.
Random shot of Nick.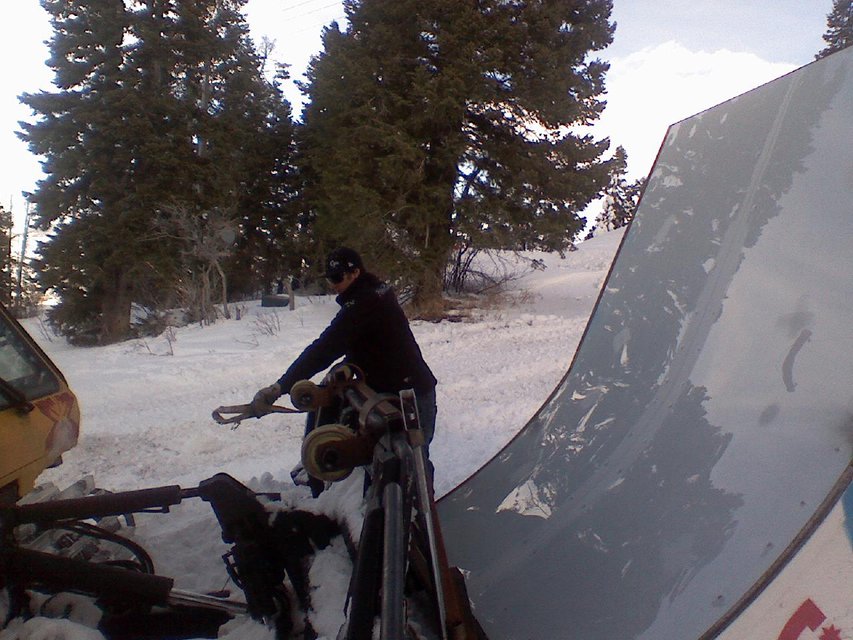 Transporting
Flat down single tube that was ripped in half at the end of last season, matching angles before the weld.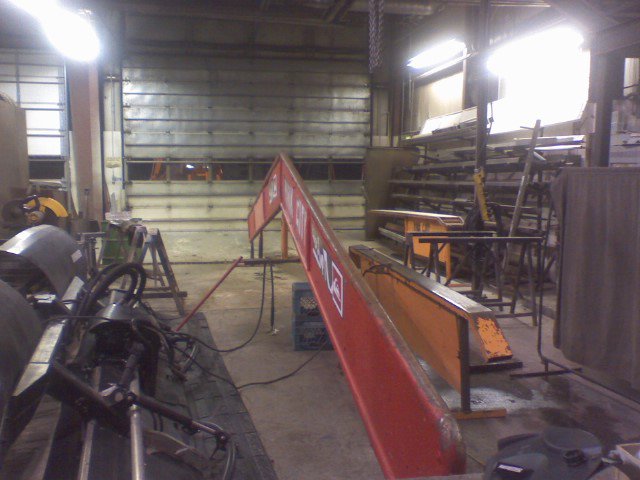 Flat down after the weld, along with a rail from pick and the kicker box from jonesys last season, in for some new lexan...
So that's all i've got for this update, next week i'll be spending an entire day with my good camera up around the mountain, and making a decent photo blog update for everyone.
Have a good weekend, go shred some pow, come visit with us and have some hot chocolate courtesy of DC.