The time of year we have all been waiting for is finally here, ski resorts across the continent are beginning to spin their lifts. After receiving 5 inches of natural snow over the weekend Killington Resort in Central Vermont will open for skiing and snowboarding beginning this Tuesday, October 25th. While the resort will only be open to season pass and express card holders on Tuesday Killington will be open to the general public beginning on Wednesday October 26th.
The Killington snow making team has been out in full force this weekend adding to the natural snow fall. The resort has announced that they expect to open multiple trails including a park setup which will contain several features. Early season conditions will be present. Check out the full conditions report from Killington listed below for more information.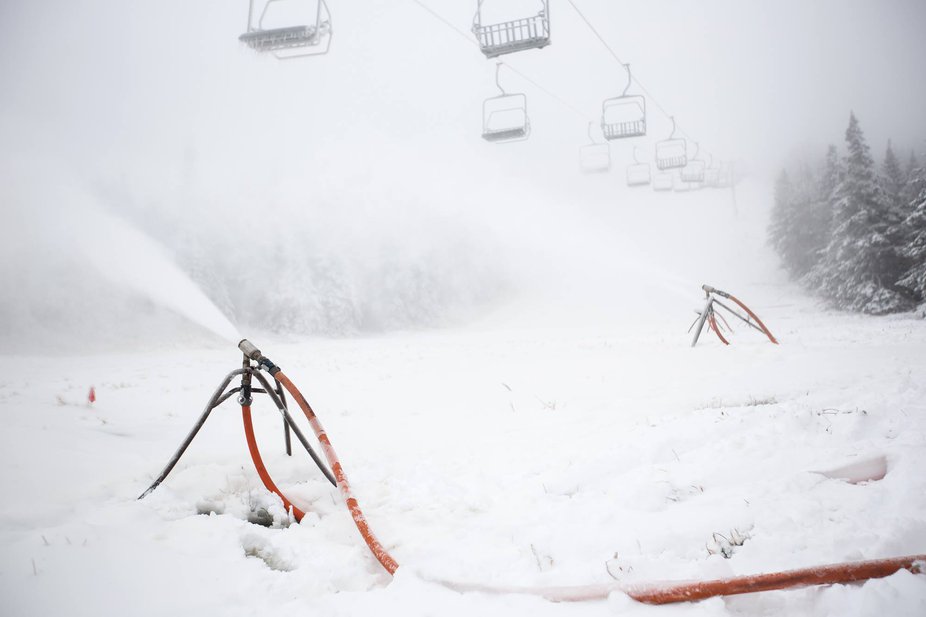 Killington Resort - 7:03 pm 10/23/16--Get ready, skiers and ridersthe longest season in the East starts Tuesday!
With more than 5" of natural snow already on the ground, and favorable temperatures in the forecast for the week ahead, The Beast is planning to kick off its 2016-17 ski and snowboard season at 9:00 a.m. on Tuesday, October 25.
As always, the first day of the season will be dedicated exclusively to Season Pass and Express Card holders, and the resort will open to the general public on Wednesday, October 26 at 9:00 a.m.
We plan to ski and snowboard on our Rime and Reason trails, and the Killington Parks crew expects to have several features set up in the Reason Park as well.
Access from K-1 Base Area will be via the K-1 Express Gondola, which will upload from 9:00 a.m. 3:00 p.m. and download until 4:00 p.m. The North Ridge Triple will allow uploading until 3:45 p.m. Skiers and snowboarders will use the Peak Walkway to access open terrain and return to the K-1 Express Gondola for the trip down to the base area when finished for the day.
Early season conditions will exist, and snowmaking and other on-mountain operations may be in progress throughout the day on open terrain. Skiing and snowboarding will be on advanced terrain only; no easier terrain will be available at this time.