Words by Ben Johnson
For those of you who haven't already heard, there's a Woodward Mountain Park coming to the east coast. Woodward, POWDR, and Killington are teaming up to bring a next-level riding experience to Killington. While Killington has always done a great job with their parks, this partnership will provide them with the resources to further expand and make the "Beast of the East" a force to be reckoned with. We've all seen the dope parks that Woodward and POWDR have put together at infamous mountains like Copper, Boreal and Mt. Bachelor, but what can we expect from their transition to the Ice Coast?
First, let's talk about what won't change: Killington's dedication to its core riders and the park skier community. Woodward and Killington are all about supporting and improving the communities they work in. Woodward Mountain Parks are built to empower and inspire the next generation. And to stoke out even the most passionate and skilled of riders. We've all felt that community spirit riding Killington Parks (especially during the early-season park) over the years and it's good to see Woodward valuing that as well.
We all love Killington for having its early-season park firing before anyone else, and this year, it's set to take another step forward. This year's early-season park will be a Woodward Pop Up Park, featuring a set-up perfect for those who want to ease into the season but will also be ready for anyone willing to throw down and start filming their part from the word go.
Speaking of stacking footage; we at Newschoolers will be launching our new series of video contests this December, with the first edition being for Killington rippers. Keep an eye out for more information on our "King of the Park" series and your chance to win $2k in cash prizes!
Now don't panic if you love Killington for what it is. The Stash and Dream Maker Parks aren't going anywhere, something we confirmed with Killington Park's Manager Taylor Zink. He went on to discuss the future of Killington Parks: " There will be a different aesthetic in all of our parks this year, with a heightened focus on progression. We have some brand new layouts for Ramshead and are freshening up our existing offerings at Bear to keep people excited as they find their own line from feature to feature and park to park".
The really exciting part is that Woodward is bringing a bunch of brand new parks to Killington's network of ripping terrain. These include:
_
Woodward Peace Park:
The Woodward Peace Park will offer guests a unique, ever-evolving terrain park designed to maximize creativity, organic flow, and progression with a focus on fun for shredders of all ages.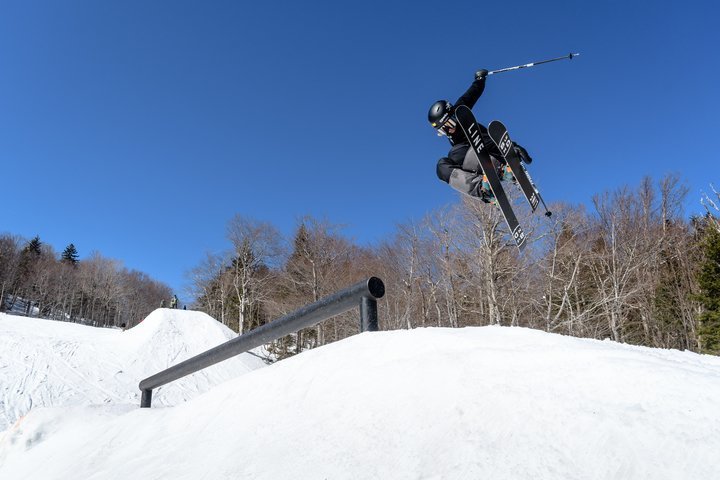 Peace Park Action - Photo: John Everett
Red's Backyard:
Red's Backyard is the brainchild of professional snowboarder Red Gerard. The concept is to take his legendary backyard set-up and bring it to the resort setting. This will be a great balance of street style hits and creative features to make you feel right at home.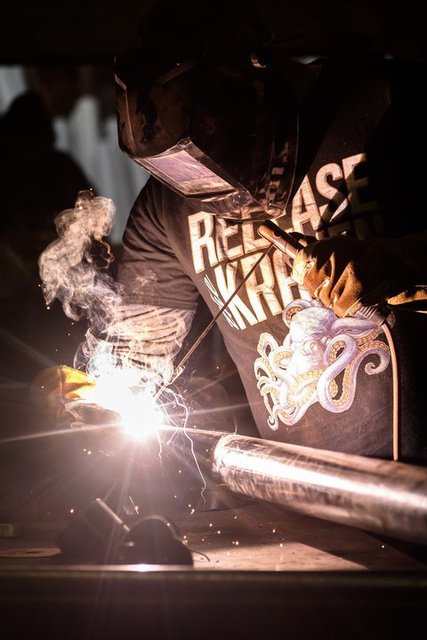 Welding the new rails for Red's Backyard - Photo: John Everett
_
Woodward Start and Progression Parks:
Woodward Start Parks and Progression Parks introduce a new sequential process that'll offer a vastly improved experience for those just getting started, and make learning to shred more fun. There are three different progression parks to help skiers work on their skills and to start lacing harder and harder tricks.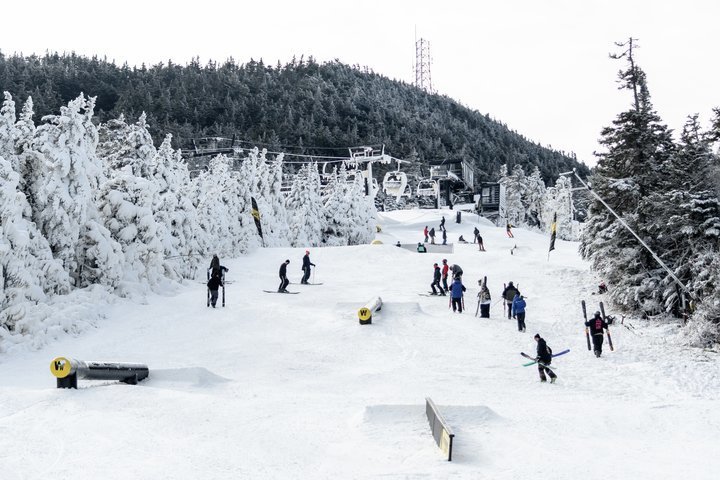 Opening day set-up at the new Woodward Killington - Photo: Martha Howe
All of these new parks represent part of Woodward and POWDR's mission to create innovating riding environments and raise the bar for terrain parks everywhere. The thoughtful design of Woodward's parks from Killington to Woodward Park City from the ground up offers experiences unlike any other.
If you're in the Killington area, get ready for some innovative and creative riding options. We're talking bigger parks, dialed rails, perfectly cut jumps, flow parks, progression parks, and more! If you've got a pass already, it's time to get stoked, the season is on! If not, what are you waiting for?
-Sponsored Content-