Killington, VT set the stage for the second stop of this year's Winter Dew Tour. At this competition Windells Academy student, Nick Goepper was the "wild card" who showcased his skills against the industry's top skiers and landed the 3rd place podium for men's freeski slope finals.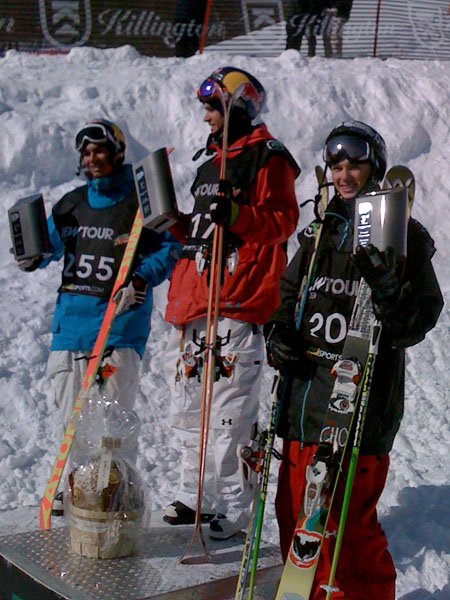 Bobby Brown takes 1st,Elias Ambuhl in 2nd and Goepper takes 3rd!
This is the 2nd consecutive podium for the Indiana native within the past two weeks. After getting 3rd place at the North Face Open and his performance at the Dew Tour qualifiers, Goepper was invited to compete at Killington as a ?wild card?. Goepper proved to be just that and impressed the judges when he went big for his final run of the slope style event; lipslide 270 on the down rail, 540 switch up on the flat down box to cork 630 out on the up box and a left 9 and switch right double 9, to right 12 on the jumps. Goepper is currently ranked 14th overall in the Dew Tour.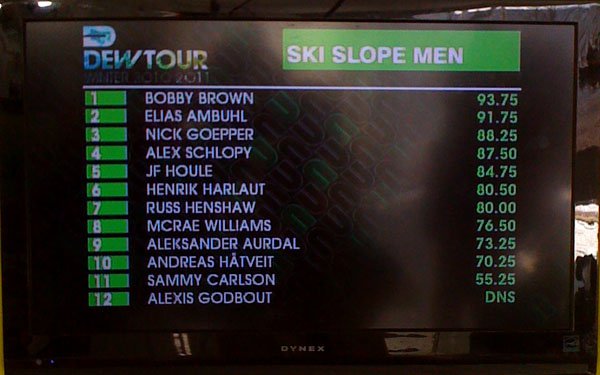 Slope Style Results
As the Dew Tour packs up and heads to Utah for its final stop, Goepper will be back on the road as well. Colorado, Utah, New Hampshire, Vermont and even France are on the list of destinations for Goepper this season. Colorado is the next stop where the SIA, Big Air competition will be held in Denver. As he continues to compete in professional events the possibility of attending major competitions like the X Games and Deer Valley World Cup could very well become a reality for Goepper. The 2010/11 season is the year of the ?wild card? and we are excited to see what Goepper has in store for the remainder of the season.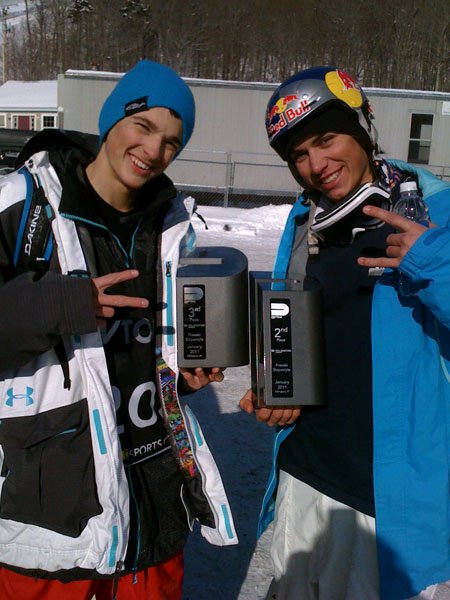 So stoked on 2nd and 3rd! Goepper and Elias Ambuhl
From your family here at Windells Academy, congratulations, Nick! You're doing great and we are so proud of you! Check out Goepper and other highlights of the Dew Tour here!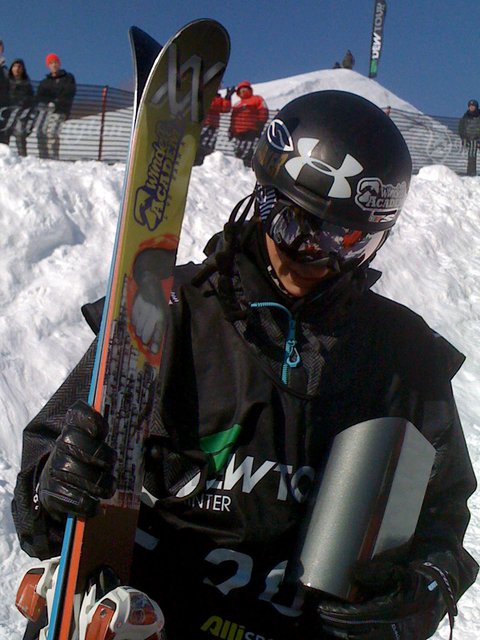 Goepper bringin' it home
Related posts:Windells Academy: Nick Geopper gets 3rd at North Face Open
Windells Academy Dew Tour-Utah
Windells Academy: Weekly Update