April showers bring….. Spring Park Shoots?
That's right, it's the beginning of park shoot season baby! Wednesday, April 15th marked Level 1's first day out at Keystone. With a predicted rainy day ahead of us, we made our way up to A51 to check out some of the features. Fortunately enough, the rain held off and we were able to get a full day in before the storm hit. On hand from Level 1 were the likes of Corey Vanular, Adam Delorme, Ahmet Dadadali, Mike Hornbeck, Tanner Rainville, and Jon Brogan. In addition, MSP brought out Russ Henshaw and Bobby Brown for the day. Tricks were stomped and shots were taken as some of the worlds best park skiers lapped a near perfect park…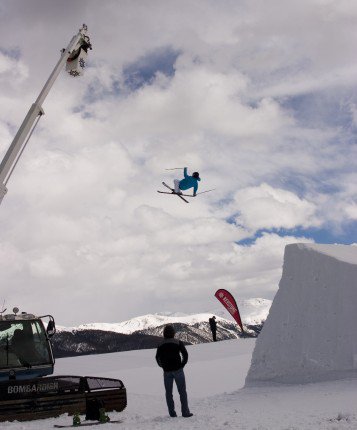 Here I am sending it off the eighty foot jump Keystone pushed up for the shoot. I would assume it's a cork nine tail as that's about the only trick I do…
By the end of the day it was decided that we would postpone the week's shoot till next Monday as some ugly weather began to roll in. However, Keystone asked me to head up with my fellow Keystone teammate Andreas Wiig to get some shots for next year's ad campaign.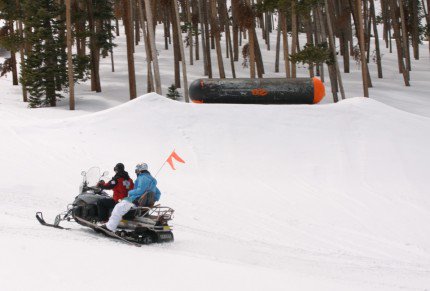 The two of us got sled laps on whatever features we wanted for the day. Here are some photos of what we were doing…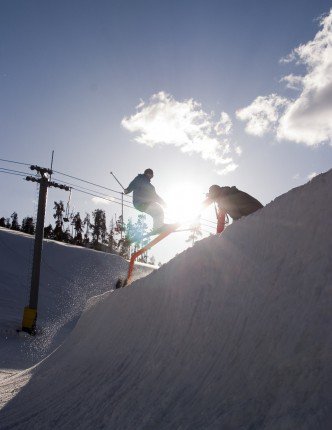 Here I am doing a little slide towards photog Dave…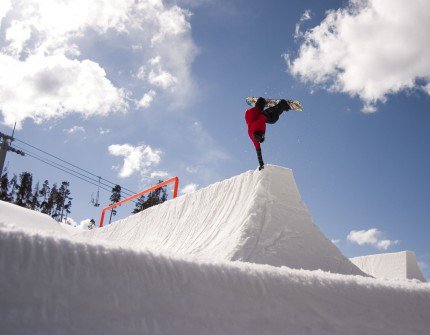 Andreas drops a little hand plant on the spine. Shortly after this shot was taken, he flew off a ten foot drop to flat. Luckily he was fine and kept riding. As many may not know, Andreas actually broke another man's arm during an arm wrestling match a few years back…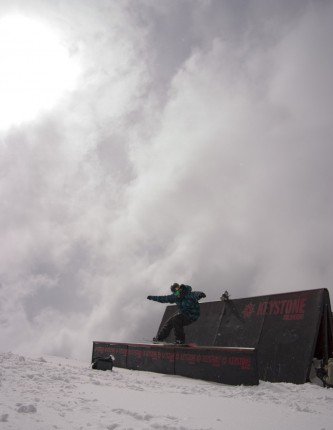 Wiig presses down the stair-set…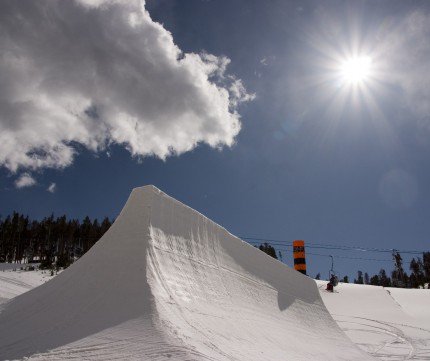 Barrel… I'm also a photo assistant…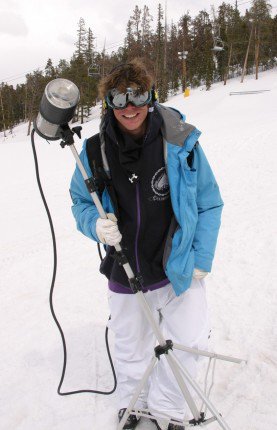 With a heavy storm coming through the area this weekend, we head out again next Monday to finish up at Keystone…
Should be a good one…