Words by Heather Hendricks
Photos by Tucker Burton
The first rail jam of the 2012-2013 season popped off on Saturday, September 15th at Keystone Mountain Resort in Summit County, Colorado. The Backyard BBQ Rail Session kicked off bright and early at the base of River Run in Keystone Village. Over 80 male and female skiers suited up and set out to destroy the staircase setup, which featured a down bar, pole jam and down rail. Keystone trucked in 15 tons of ice-chipped snow and placed it around the newly constructed three-rail feature. The minimal, man-made snow held up surprisingly well under the heat of the sun's warm rays on the gorgeous fall day.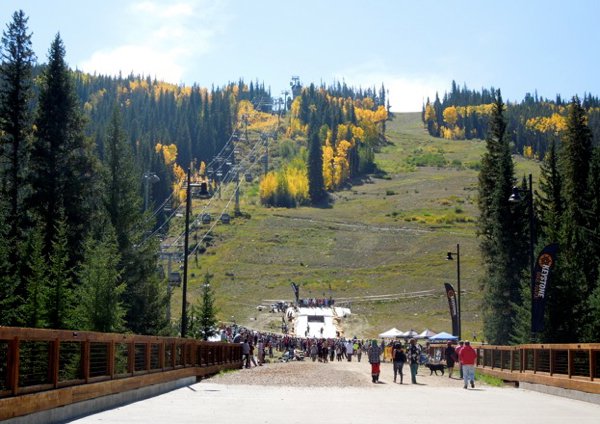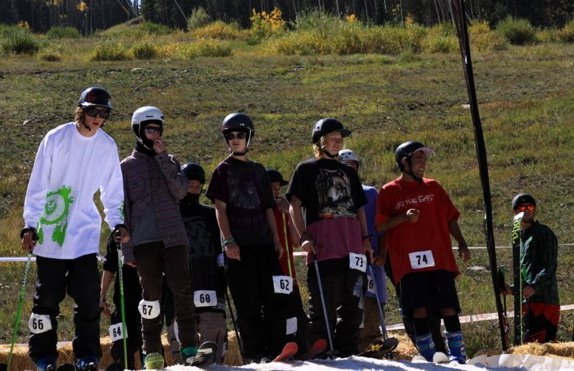 Despite being the first rail jam of the season, skiers showed no hesitation on the steep setup and stomped technical tricks all day. James Campbell and Brooke Potter took the top spots in the men's and women's division and each earned an Epic Pass for their efforts.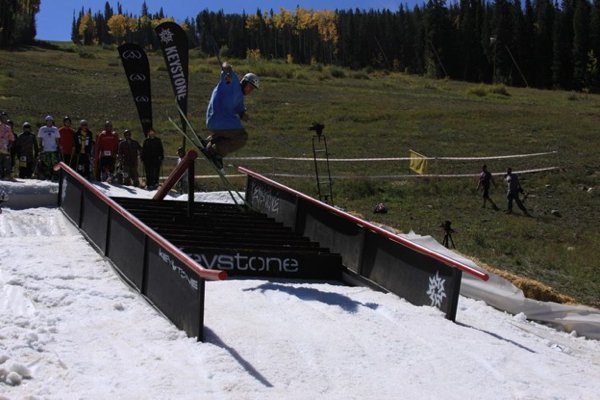 After the event was over, we caught up with head judge Adam Stromwall and the winners, James Campbell and Brooke Potter, for all the highlights from the early season event.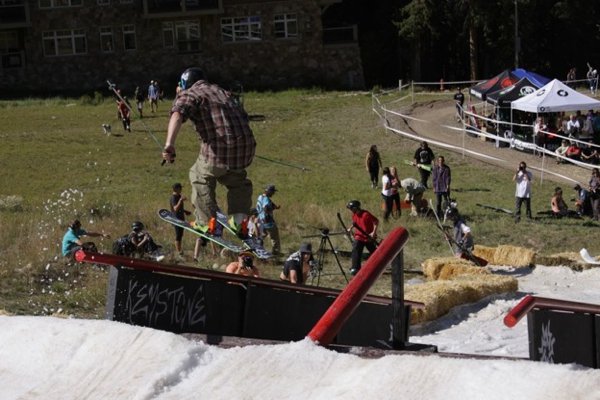 What was the biggest highlight for you at the Keystone Backyard BBQ and Rail Jam?
Adam Stromwall: Watching people fall – everyone was getting worked! I really just love Keystone, so I was really pumped they asked me to judge. It was such a fun day.
What was the best rail line for the men?
Adam Stromwall: There were too freaking many. The decision was so hard, but the best combo didn't even win it. We gave it to the guy who did the best tricks overall. But the best combo was definitely the gap from the pole jam through the donkey. That was an awesome combo.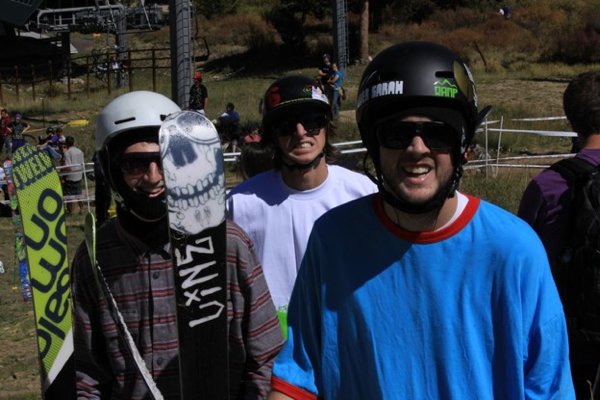 What was your best combo of the day?
James Campbell: I really think my best run was when I gapped from the down rail over the pole jam, and I landed on the donkey dick, and I did a blind 270 out and I think that's what separated me from the group.
What was your favorite highlight from the BBQ Rail Jam?
James Campbell: The whole day has been awesome. Skiing on September 15th? I couldn't ask for anything more! There's no one best part of this day – the whole thing was great! It's super sunny out and it was so hot – I don't know how they kept the snow so good. Keystone's park crew did great! Everything was awesome.
What are you most looking forward to in the upcoming winter season?
James Campbell: I am most looking forward to the Breckenridge Dew Tour. That's my next stop, so until then, shout-out to everyone! This has been awesome.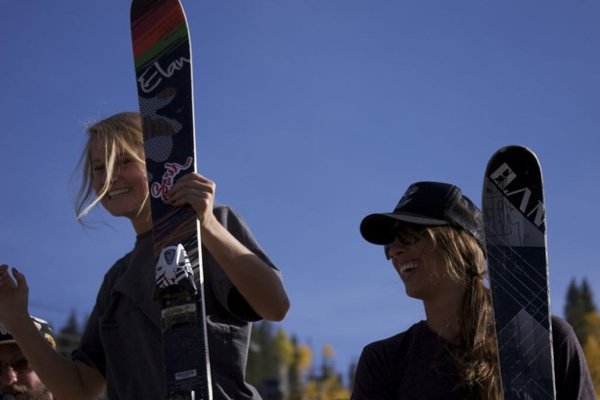 What was your best run?
Brooke Potter: My best run was a front 270 out of the down rail, and hitting the up canyon pole jam. 
What was your favorite moment from this rail jam?
Brooke Potter: Just seeing all the girls that showed up to ski today, we just had so much fun, goofed around and there were really good vibes. Great event to start the season!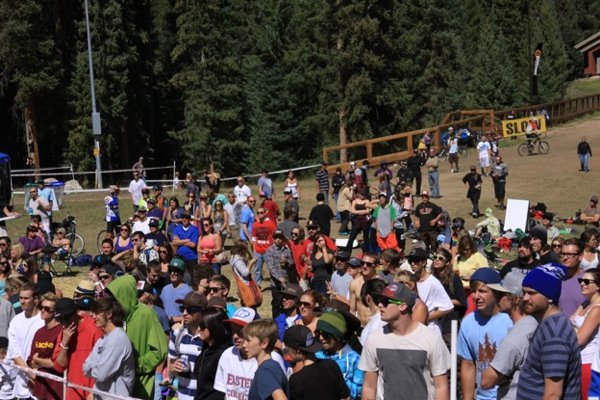 Big ups to Keystone for putting together such a great event. For more information on Backyard BBQ & Rail Session, head on over to http://www.keystoneresort.com.