So. Where to start? Lovely morning for sure. Frisco at it's best. New snow, storm allmost over, and sun!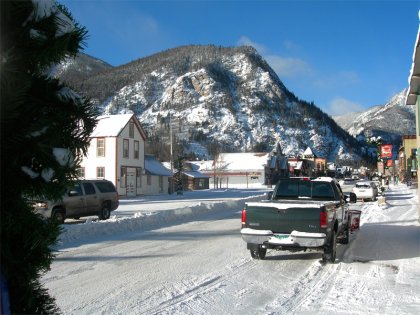 Met up with Pekka Hysalo at the bus. Everyone who claimed to ski Keystone today failed. I was the only Norwegian.
Keystone had some new snow, and the features are a little weird and funky. Step-up do skew snow-box to step-down.
Last of three big jumps in Area-51 park, Keystone. You rarely get enough speed for this one though, to bad, cause it's such a good one. Roll-over with steep landing.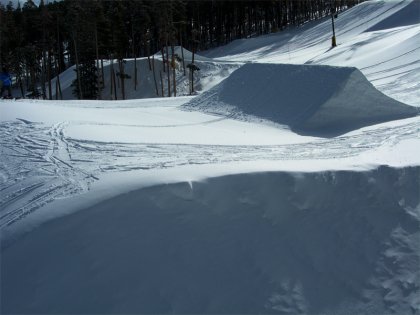 Second one, a little poppy to slightly step-down, but really good to learn stuff on.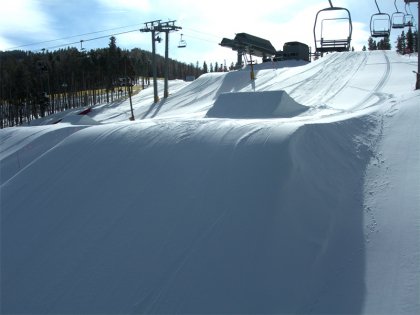 The first one is just a set-up jump. Cab 7, unatty 7/9, cab 9.. etc. Boost speed, and POP into the second one!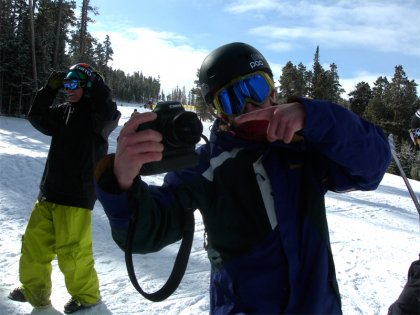 The light got a little flat throughout the day, Backe is showing off his filming/photographing-skills, while Andreas is learning his wife to do rails. Unfortunately, after a few sw 9's and 10's, I crashed while attempting my foreward 10. Missed the grab, dipped into another cork, landed straight on my back way far down the landing. I got a little smashed-up, but no injuries. Small concussion, heavy to breathe and a little blood from my chest is what it takes to learn stupid doubles. DAMN, it's THAT hard….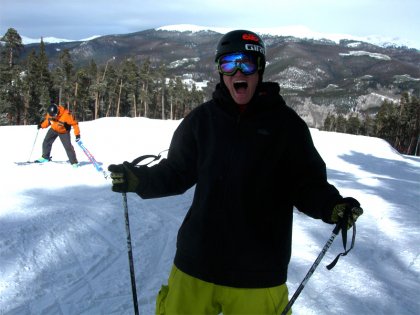 3 x Håtveit's skiing Keystone. Andreas in well-known figure, his wife, and his brother! Wish I could bring my girlfriend around, would make travvelling way much easier!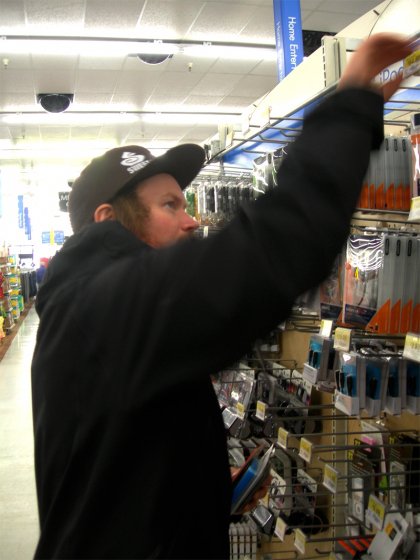 After I found out I couldn't see with my right eye, and felt surprisingly dizzy, and Backe struggling with his knee, we called it a day. The 1-dollar Taco-place in Keystone was closed, so we headed out to Mizoupas ( Pronounced correct?), for a wrap. HP Hval (http://www.friflyt.no) is struggling with finding a I-trip for his 2-hour drive to Aspen, covering the (te)X(t)-games for this week.
Backe moved in with me and upcoming-roomate Marius Kjølseth for the week, should be cool!
I will give my head some rest now, and probably go to bed early. Really tired after the crash, and it's been a long day. Watch out for Friflyt-Tv at http://www.friflyt.no
Peace, S.