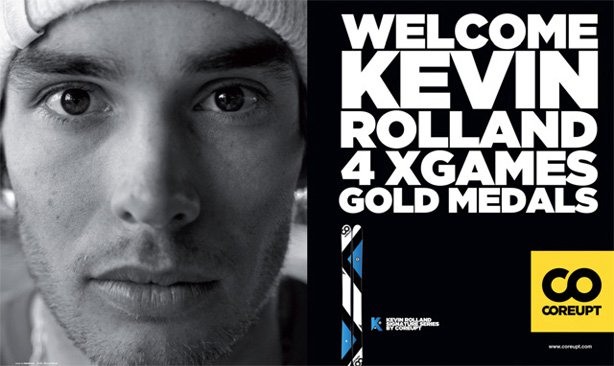 A few weeks ago I published a post about Kevin Rolland leaving Rossignol. It was news that shocked the ski world, kind of, but he's now found a new sponsor. It was never going to take too long but it was a waiting game to see who would sign him.
Turns out that he's now signed for Core-Upt! His new line is inspired by the Winter X Games and looks pretty nice to say the least. The other big news is that, technically just a rumour, Simon Dumont is set to sign for Core-Upt as well! It's going to be one hell of a season!
Related posts:Kevin Rolland – dub cork 12 in the pipe Possibly the sickest thing we've seen in a halfpipe, Kevin...
The Perfect Run – Featuring Kevin Rolland Here's a great edit from the guys at Peak Performance...
Kevin Rolland leaves Rossignol It was a rumour that no one could believe as...