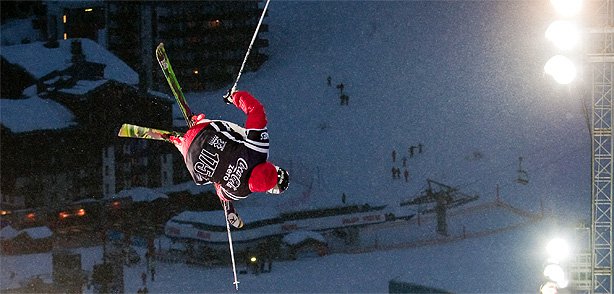 News in this weekend was of Two-time defending Winter X Games Europe Superpipe champion Kevin Rolland tore his left ACL while training last Thursday. He underwent an MRI last Friday and it confirmed the ACL tear which means he will miss the rest of the season. With an injury like this he's going to be out for at least 6 months!
"I decided to stay here because of the jet lag, and I was thinking I don't need competition, I need training before Euro X," Rolland said. "I landed a double flat spin at the top of the wall, and I was a little bit twisted, like my legs were on the right side and my body was a little on the left. So on the transition, I don't know what happened, but my knee just twisted. I didn't fall; I landed on my feet, so I didn't understand why my knee twisted. That was it."
"I'm really sad," he said. "Everybody's waiting for me here. It was a big contest to get revenge from the X Games in Aspen, because I finished fourth. I trained hard to try and win this comp, so it's pretty hard for me. But now it's done and I can't do anything. I'm just going to focus on next year, I'm going to get surgery, and then I'll do my recovery the best I can."
It appears that he will be waiting for surgery that will happen after the Winter X Games.
Related posts:Kevin Rolland – dub cork 12 in the pipe Possibly the sickest thing we've seen in a halfpipe, Kevin...
The Perfect Run – Featuring Kevin Rolland Here's a great edit from the guys at Peak Performance...
Kevin Rolland leaves Rossignol It was a rumour that no one could believe as...