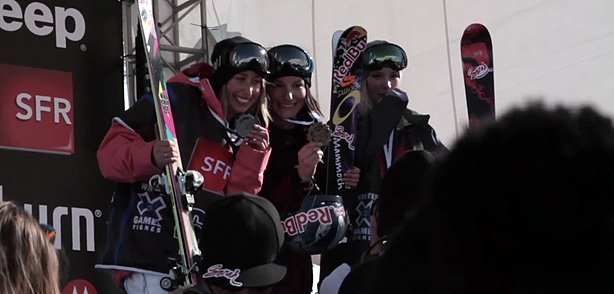 If you can cast your mind back to the Winter X Games Europe, you'll be in the frame of mind for this latest edit from Kaya Turski. This is her latest episode and it's all about her trip to Tignes as she took on the rest of the field and came out on top with a gold medal! She also shows us what kind of crib she's given and a little behind the scenes fun!
Featuring Kaya Turski, Anais Caradeux, Dara Howell, Anna Segal and a few others!
Related posts:Winter X Games 16: Kaya Turski three-peats! Kaya Turski became the first woman to win 3 consecutive...
Winter Dew Tour 2012: Kaya Turski wins big! Kaya didn't want to do it like the guys. She...
Salomon Freeski TV: Euro Road Trip Kaj Zackrisson, Mike Douglas and Chris Rubens are back in...