Karl Fostvedt Talks Tamashii Project
Interview: Ilanna Barkusky
Back in January, you could not flick through your social media feed without seeing photos from Japan. While over here on the West Coast I couldn't remember when snow fell from the sky, my social media feed was clogged with skiers getting face shots. While many other crews were documenting their days during Japanuary online, Andy Mahre, Anna Segal and Karl Fostvedt were attempting to disconnect from the ever-increasing presence of technology. In contrast to the abundance of Japow photos on your Instagram feed, this meant trying to break the attachment to internet connection. Which, of course meant going five weeks without social networking, email and youtube videos, a pretty lofty undertaking in our currently tech-obsessed society.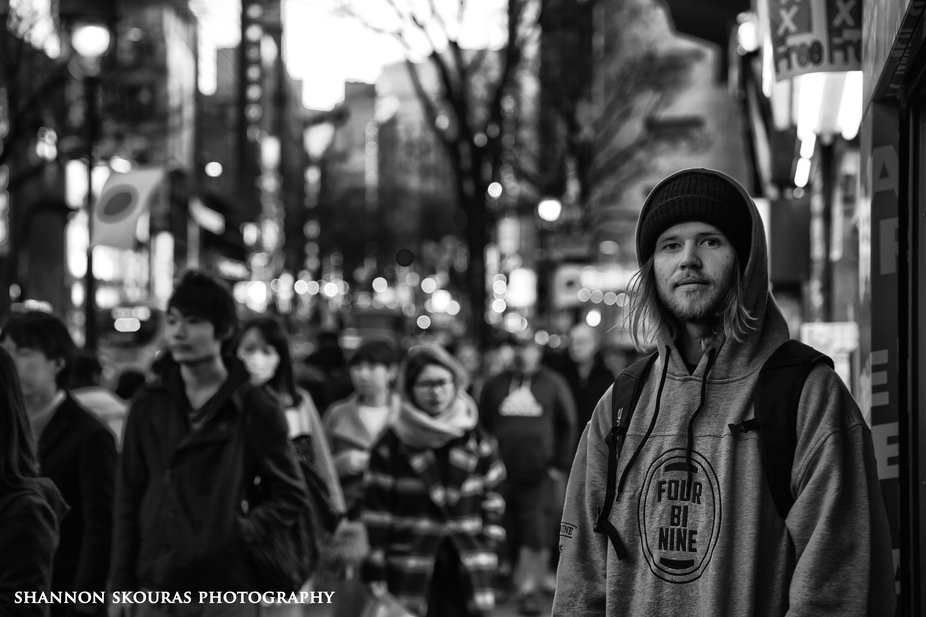 Credit: Shannon Skouras
The result is the Tamashii Project, shot over a five week period. In Japanese, the word 'Tamashii' loosely translates to 'soul', and in the context of this film, speaks to the spiritual connection between people, their passions and the natural world. Defined as a 'travelogue' with a social documentary aspect, here is the newly released trailer to fill you in:
https://www.newschoolers.com/videos/watch/772112/--39-Tamashii--39--Theatrical-Trailer---June-2015
I caught up with Karl in Nicaragua to talk about the film, and as well Hemlock Creative creator Ross Reid to find out why (and how) you can get involved and help out.
Ilanna: This movie seems like a different concept and framework from other projects you've been involved with like Poor Boyz and 4bi9. What made you excited about this project that made you commit to it?
Karl: Honestly, it's difficult to find filmers as talented and backcountry savvy as Ross Reid and Jasper Newton. They are two of my favorite filmers to collaborate with, so it was a no-brainer to follow them to Japan.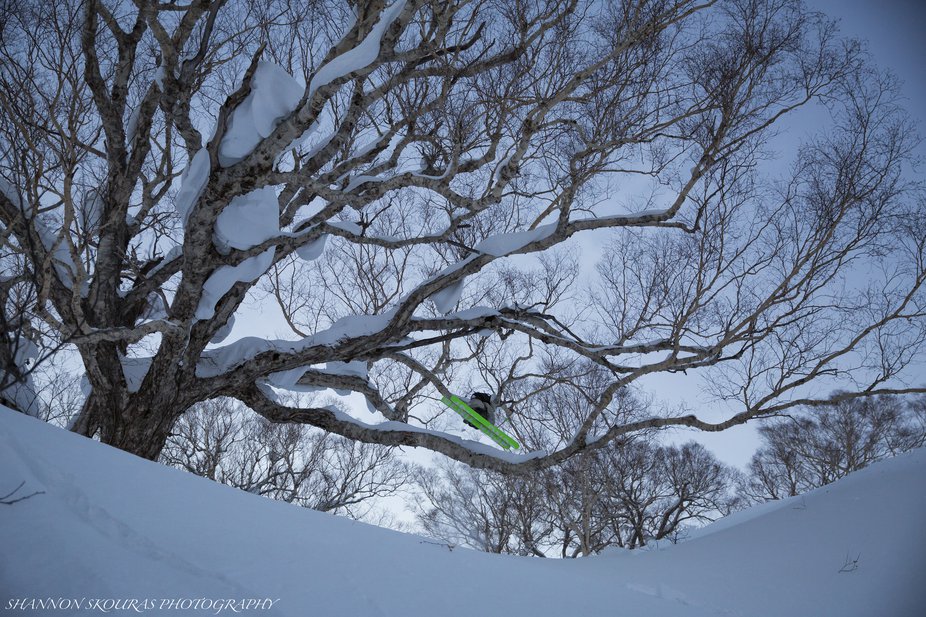 Credit: Shannon Skouras
How involved and interested are you in expressing yourself through social media? At first, were there specific moments you wished you could have shared with family, friends and your social following or was it an easy transition?
I think the most important thing is to make sure you spend an adequate enough amount of time outside on any given day. It's a lot more fun to create adventures of your own and then use social media to inspire other people to do the same. There are so many people out there like the Provo Brothers, Eliel Hindert, LJ Strenio, Jeremy Lato, and Axel Peterson who go on the craziest adventures and then use social media to spread the good word about getting outside and feeling alive. If there is anything I've learned through the Tamashii project, it is that social media is a double edged sword, so use it wisely.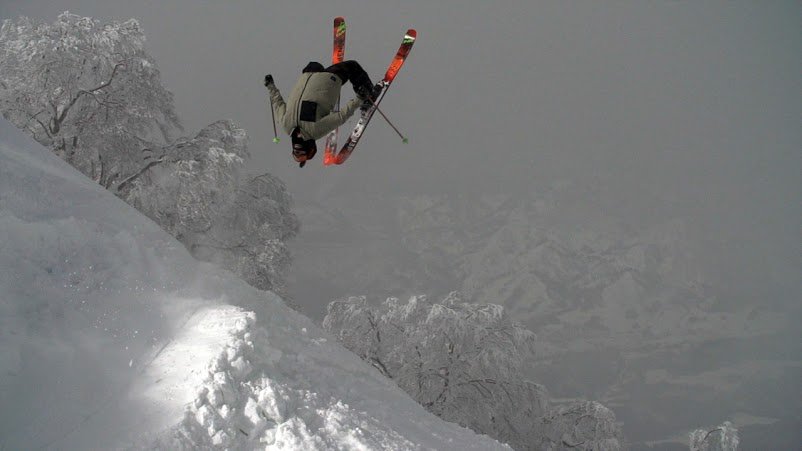 Photo: Hemlock Creative
How different is the filming experience for a concept like this compared to other projects you work on in the streets?
At the end of the day, we're just strapping skis onto our feet and looking for challenging terrain to approach. The difference is that the risks in an urban environment are more blatant. Rails might break when you land on them, or the winch rope can get caught in your equipment, but, for the most part, not getting hurt comes down to physical skills. In the backcountry everything is very deceptive because it seems so stagnant and peaceful. But before you know it, an entire slope can rip out and with loads of force and energy. Determining slope stability is incredibly difficult, and most of the slopes we're trying to ski are the same slopes that are most susceptible to avalanches. With only 5 years of backcountry experience, a WFR, and Level 1 & 2 avalanche certification through AAI, I feel like I have the bare minimum education needed to safely ski in the backcountry. I still feel incredibly lucky to have survived my first 2 years in the backcountry. As a kid I would watch role models like Sage Cattabriga-Alosa and Pep Fujas in the backcountry and say to myself "I wanna ski just like them." Next thing I knew I was out building jumps and dropping cliffs with little knowledge of how dangerous the backcountry can be. After a couple close calls, I knew I needed to take avalanche education very seriously.
Which can be done with a crew like that.
Being a hands-on learner and getting the chance to approach backcountry terrain with experienced guys like Ross and Andy has been a great privilege. I still have a lifetime to learn about travel in the backcountry, and I'm anxious to continue evolving my knowledge of snowpack, weather, terrain management, and decision making skills.
Credit: Shannon Skouras
The three of you have taken on diverse projects in skiing and each bring something different to the movie. How did you play off each other?
I think the diversity of our crew was one of our strong points, because nobody had an ego that was getting in the way of us making smart decisions. Andy, being the most experienced member in our crew, had the most sensitive ear to the whispers of the mountains. He was constantly making good judgement calls regarding the terrain we should approach during any given day. There was an incredible amount of trust between everyone in our crew, and while we had some close calls, we also made a lot of good calls that involved us abandoning our days' objective in the name of safety.
Connecting with the moment also definitely involves respecting the environment. Good timing with the crazy winter we just had?
The seasons will always be unique, and I'm glad that we had a winter like last year's. One of the most fun parts of being a skier is following storm cycles and gambling on the weather. Sometimes you hit it just right like we did in Honshu, and other times you get skunked! Every time you get skunked, you get that much more stoked when you hit it right.
Shout outs?
Ever go out to eat, and suddenly everyone you are with is glued to their phones and not talking to eachother? Shoutout to Ross Reid for helping our crew avoid that.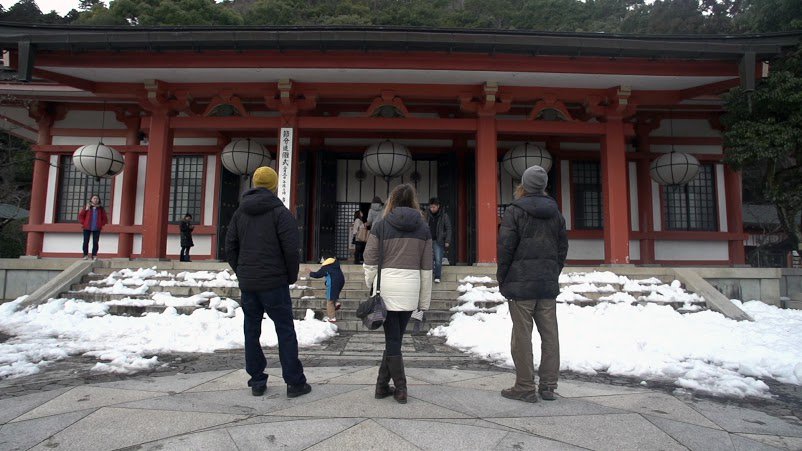 Credit: Hemlock Creative
As you can see at the conclusion of the trailer, there is a Kickstarter being launched to help this project. I talked with Ross for some more background on the support that is needed.
What kind of financial support was available when making this film?
Ross: We went into this film with no sponsors - everything was paid out of pocket by the cast and crew to make it happen. At first, this was a bit of a challenge to deal with, but it ended up being a blessing in disguise. With no sponsors dictating any aspect of the film, I had complete creative control over the locations, cast, schedule, etc., which often doesn't happen at all. Not having any external obligations for certain riders to be present or to capture certain logos and product shots throughout the film was pretty awesome!
How will the money donated to the Kickstarter help complete the project?
Ross: We're running a kickstarter campaign to help fund post production of the film. This includes things like color grading, sound mastering, music scoring, music licensing, distribution, and a few other little things that you never really consider when you venture out to make a film. People can get early copies of the film as rewards, as well as some unique things from the trip and athletes. Thankfully, we have some really rad friends throughout the industry who have contributed some really awesome rewards through this kickstarter, everything from goggles to ski boots and even custom skis!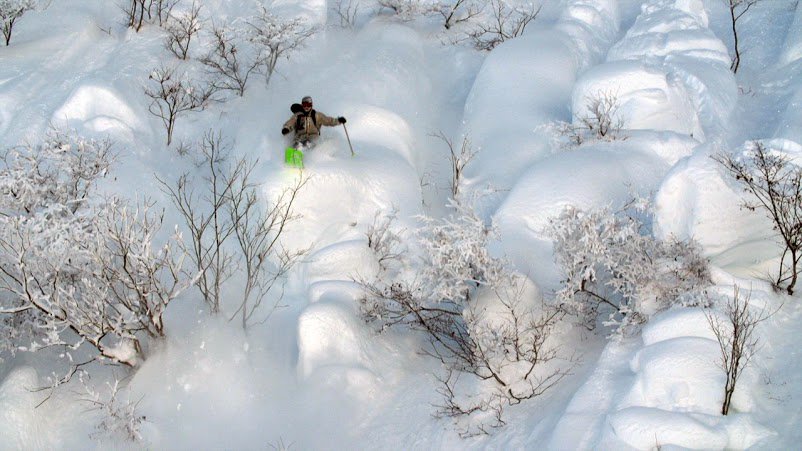 You too could be rocking a pair of ON3Ps in the pow...check out the Kickstarter for more info!
Check out the Kickstarter here for more information on how your support will help with distribution, music licensing, translation and more. There are some amazing rewards up for grabs including a day skiing with Anna, Andy or Karl, custom ON3P skis and many other one-of-a-kind experiences as a thank you for your support.