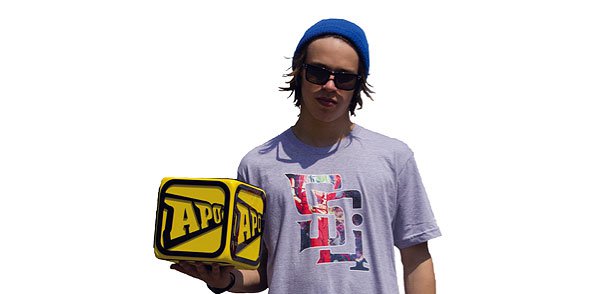 As it's officially the off-season for the European contingent of Ski Union lovers, which means that skiers will be finding new homes. When I say homes, I mean brands. Kai Mahler has started making some noise by moving to APO Skis and they're pretty pleased to have signed him.
APO is proud to announce a 4 year deal with the latest addition to its ski team – 16 year old Kai Mahler from Fischenthal, Switzerland.
"Kai Mahler has been one of the rising stars for the past couple of years and we are so thrilled to welcome him to our APO team."
Already at a young age he has already shown what he is capable of:
2012 : 1st place in the big air – Nine knights in Livigno, Italy
2012 : 1st in the slope style – Frostgen in Val Thorens, France
2012 : 2nd in Big Air – US X-games Aspen, CO
2012 : Junior World Slopestyle Champion
2012 : Youth Olympic Games half pipe Winner
His achievements in the freeski community combined with Kai's smooth style and personality make him a perfect fit for the APO brand.
The APO ski team with Sammy Carlson, Kai Mahler and Willie Borm will this weekend be competing in the Kumi Yama event in Les 2 Alpes.