APO is proud to announce a four-year deal with the latest addition to its ski team – 16-year-old Kai Mahler from Fischenthal, Switzerland.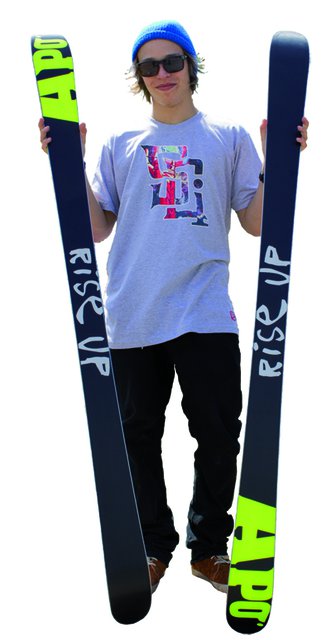 "Kai Mahler has been one of the rising stars for the past couple of years and we have been very impressed by his talent," explains APO marketing manager Cédric Le Cordroch. "Kai is one of the leading young talents in the freeski industry and we are so thrilled to welcome him to our APO team."
 
At a young age, Kai has already shown what he is capable of by taking 1st place at Nine Knights, the Frostgun Invitational, Junior World Slopestyle Championships, Youth Olympic Games Halfpipe and a silver medal in X Games Big Air.
His achievements in the freeski community combined with Kai's smooth style and personality make him a perfect fit for the APO brand, joining Sammy Carlson and Willie Borm, all of whom will be competing this weekend at the Kumi Yama event in Les 2 Alpes, France.