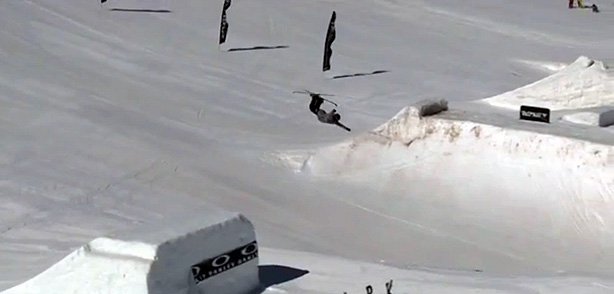 With a little help from Oakley, Kai Mahler gets some heli shots in at the Valpark
Special thanks to Oakley for the heli shooting.
Filmed: Oakley / Christoph Trojer
Edit: Kai Mahler
Song: Kid Cudi – The Prayer
More Ski Videos
Related posts:Kai Mahler: 4 days in Livigno Apparently it's just like summer skiing. That's how Kai Mahler...
Kai Mahler VIDEO Diary: Freestyle.ch Sämi Ortlieb took his camera with him as Kai Mahler...