KLIИT connects with Brian Kish...
May 4, 2011 - KLIИT Skis is announcing the signing of Brian Kish. The 20 year old from Vermont has emerged as one of the up and coming stars of the AFP this year, with 8 top 10 finishes at tour events. Brian won two halfpipe competitions - the Gatorade Free Flow Tour half pipe competition in Vail as well as the Revolution Tour competition at Mt. Snow.
Brian had this to say about KLIИT, "I couldn't be more excited about KLIИT! The graphics are killer and the skis have incredible pop on snow…it doesn't get much better for me."
"Having Brian on the KLIИT team confirms our commitment to validating our products on snow performance through elite athletes," said Ben Grunow, KLIИT team Manager. "Brian's results and commitment to the sport showed us that he has a strong future in skiing."
Brian added, "I am looking to take my skiing to the next level, especially since the addition of skiing halfpipe into the Olympics. I really feel that KLIИT will help me get to that level."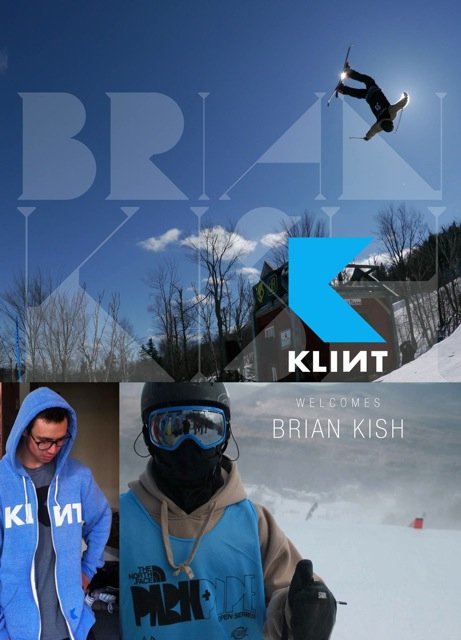 KLIИT's mission is to make things simpler and better for all of us. KLIИT respects skiing heritage, the mountains, the enjoyment of it all, good friends and keeping things fun. We remember the past, enjoy the present and work to make a better future. KLIИT is the shape of things to come.