K2 Sports Names De Rocco President and CEO
Marcovitch Moves to Top Position at The Coleman Company
SEATTLE (August 22, 2011) – K2 Sports today named Anthony De Rocco President and Chief Executive Officer of the Seattle-based multi-brand, global manufacturer of skis, snowboards and related outdoor recreational products. Simultaneously,current K2 President and CEO Robert Marcovitch will assume the President and CEO role with The Coleman Company, Inc. Both K2 Sports and The Coleman Company are part of Jarden Corporation's Outdoor Solutions group (NYSE:JAH).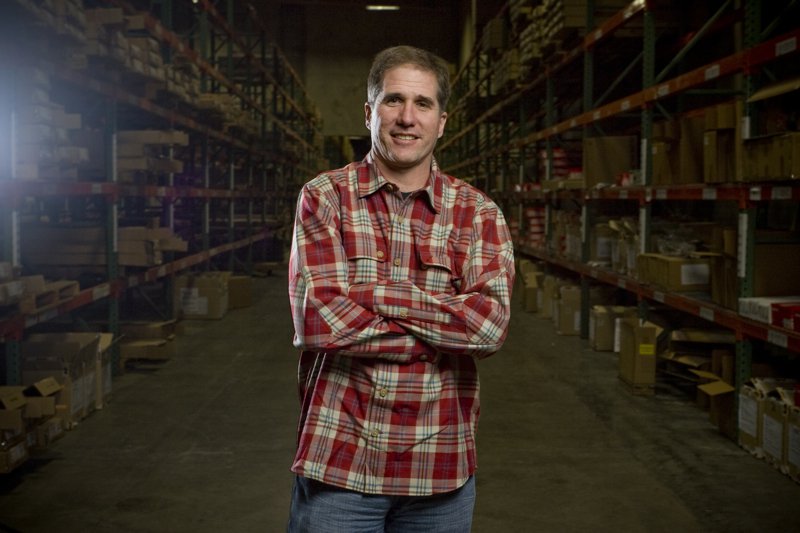 Anthony De Rocco, the new CEO of K2 Sports.
Most recently, De Rocco has served as the Executive Vice President of Global Brand and Product Development. His leadership in product innovation and creative marketing solutions greatly contributed to K2 Sports' achieving eight consecutive years of growth and profitability in a highly competitive market.
"Anthony's track record speaks for itself," said James Lillie, Jarden Corporation's Chief Executive Officer. "His industry knowledge is unsurpassed and his long-term contributions to the success of K2 Sports and the winter sports and outdoor recreation markets make him a natural fit to continue K2's impressive growth trend. Anthony has the unique ability to be product, market, retailer and end consumer focused. He has used those skills to helpdrive the performance of K2 Sports."
De Rocco initially joined K2 Sports in 1990 as a Design Engineer. He has held a series of increasingly important roles within the company including Vice President of Winter Sports Product Development and Vice President of Global Marketing.
"K2 Sports is an incredible company with an unparalleled collection of brands. It has been a privilege for me to play a role in developing these categories," De Rocco said. "With an aggressive plan of future product and category launches, backed by our operational excellence, customer service focus and unique branding heritage, we are poised for great overall growth and firmly cementing our brands as leaders in the global markets. I'm extremely excited to move into this leadership position to further the company's success."
De Rocco will step into the top executive position September 1. K2 Sports, celebrating its 50th anniversary in 2012, currently operates K2 Skis, K2 Snowboarding, K2 Skates, Ride Snowboards, Cappel, Atlas Snow-Shoe Company, Tubbs Snowshoes, Madshus, Line Skis, Full Tilt, Morrow, 5150, Powder Ridge, Zoot Sports and multiple licensed products out of its Seattle headquarters.
About K2 Sports
K2 Sports, based in Seattle, Wash., has achieved unparalleled success through innovative product offerings, marketing programs and multiple brand acquisitions. The company is globally renowned for its non-traditional advertising, graphics and high performance products throughout its portfolio. With wholly-owned subsidiaries in Canada, Central Europe, Japan, Korea and Scandinavia and distribution inmore than 60 countries, K2 Sports continues to assert its position as a global leader across multiple categories of sporting goods.