Words and Photos: Jamie Walter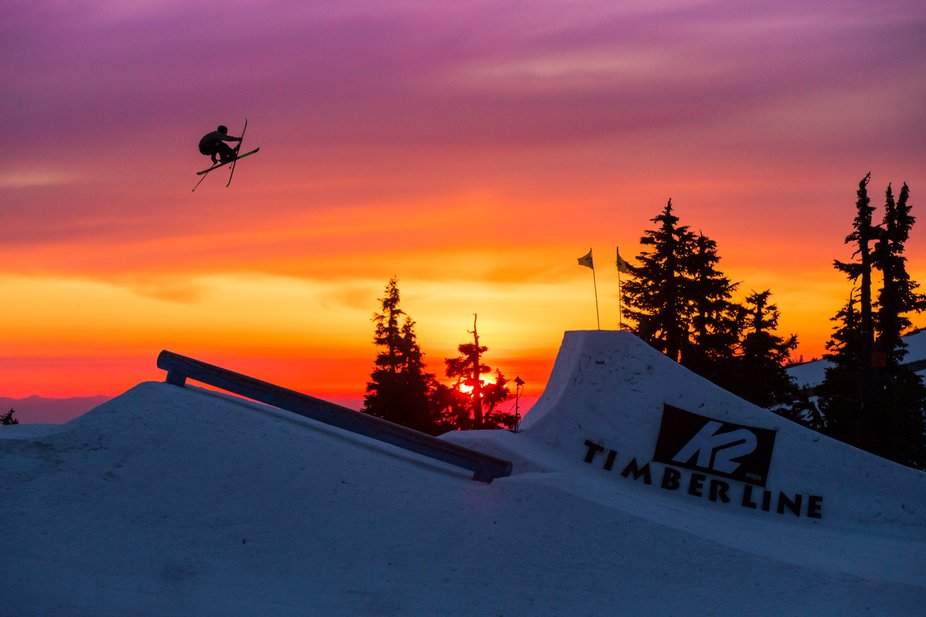 Mt. Hood is undoubtedly the mecca of spring and summer skiing in the United States. Each May, hundreds of die-hard skiers and park rats make the trek from around the globe to extend their ski season on the snowfields above Timberline Lodge. Last week, the K2 Skis Team hit the slopes of the "mahalo volcano" for their annual spring photo shoot, and had some serious fun in the process.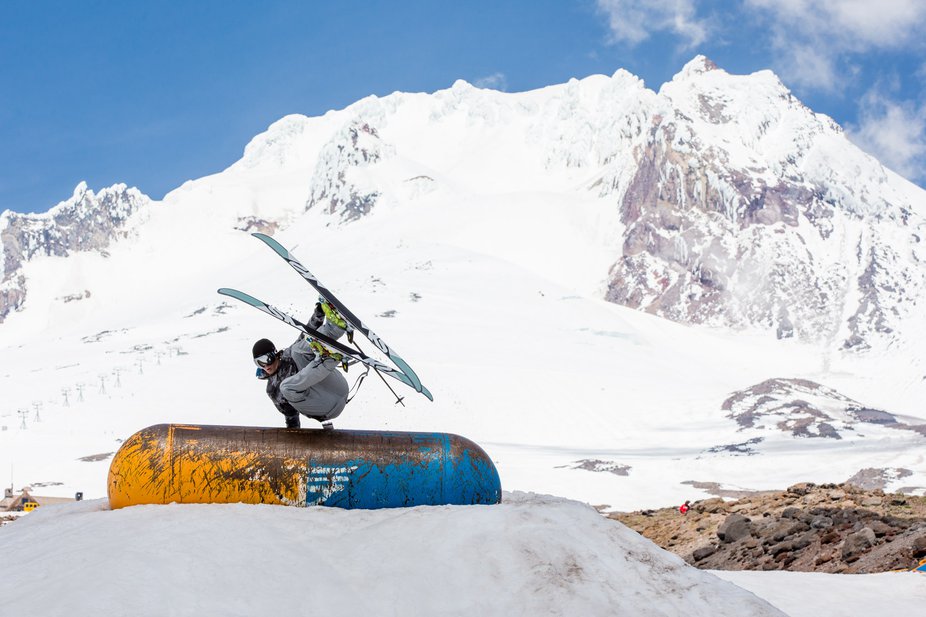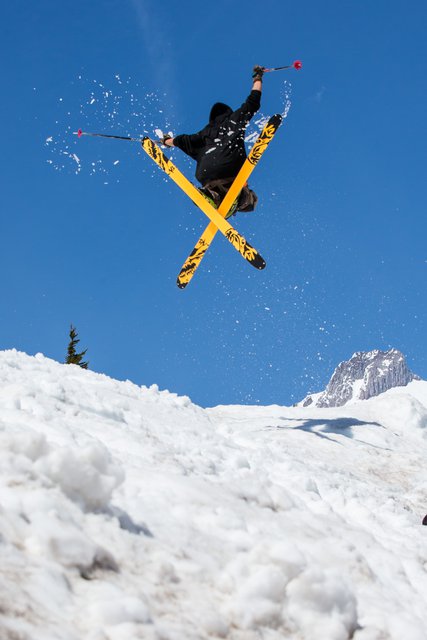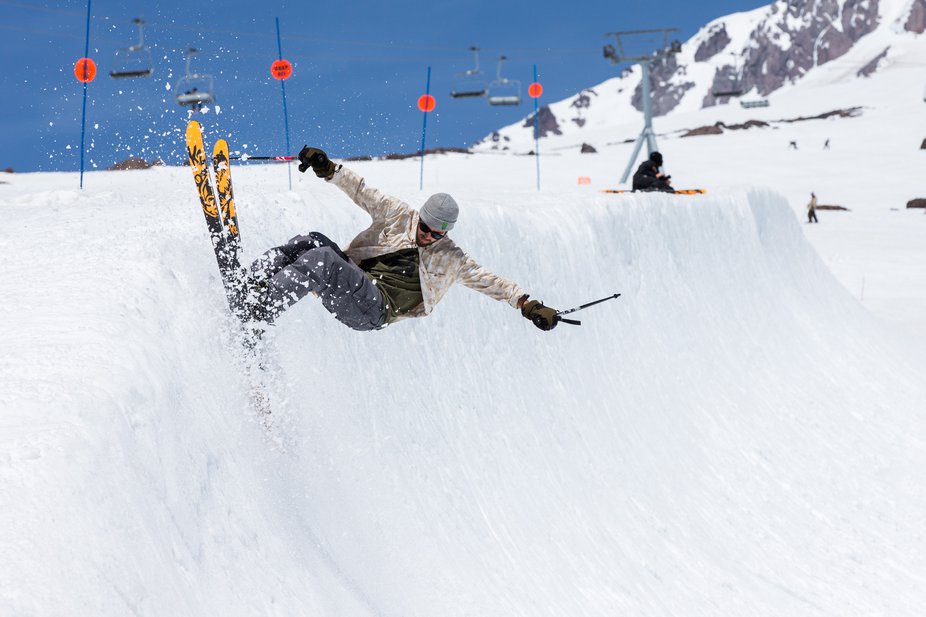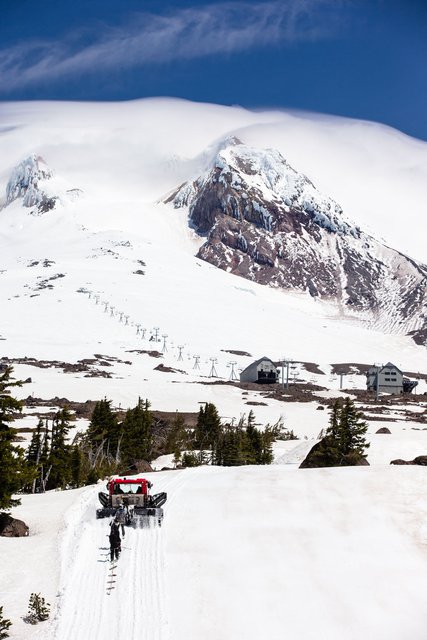 From the stacked list of talent on the K2 Team, Pep Fujas, Sean Jordan, Dylan Sondrup, Clayton Vila, Mark Hendrickson, and Brooke Potter threw down for the camera during two days of on hill action. Along with the skiers, Team Manager Kjell Ellefson, Photographer Ian Coble, Videographer Nick Meilleur, and hypeman Joey Ciprari were also on hand to capture the moments.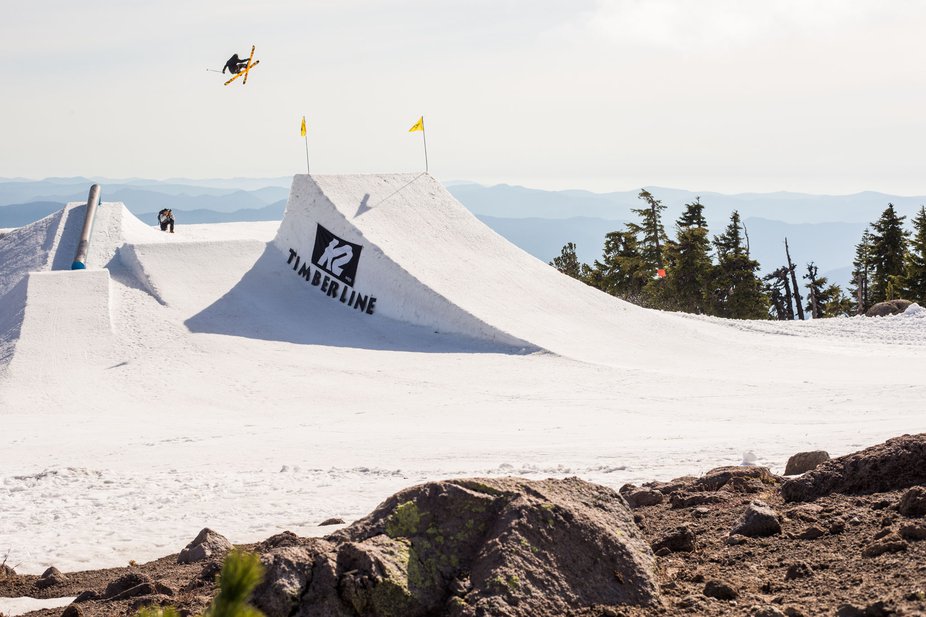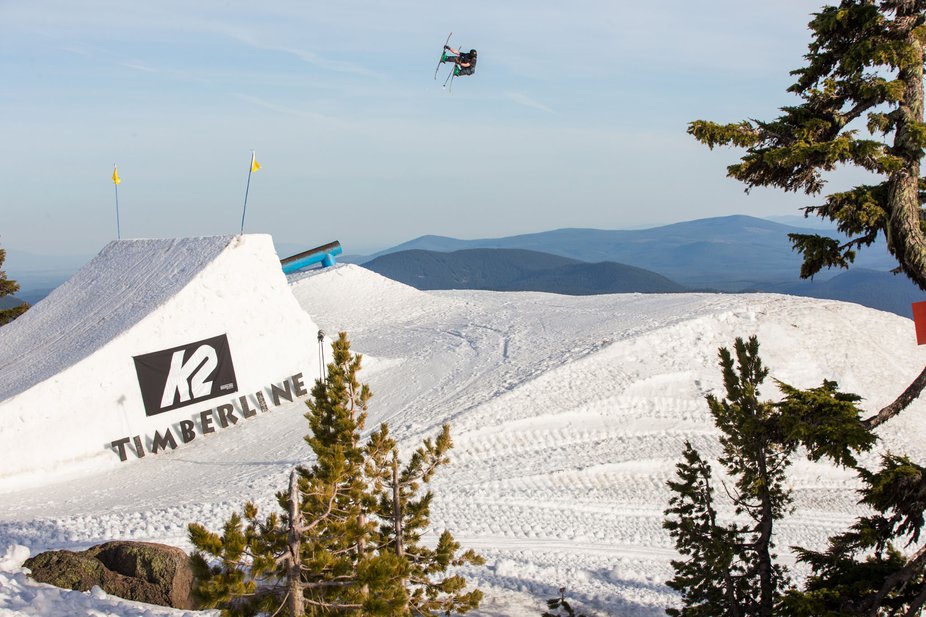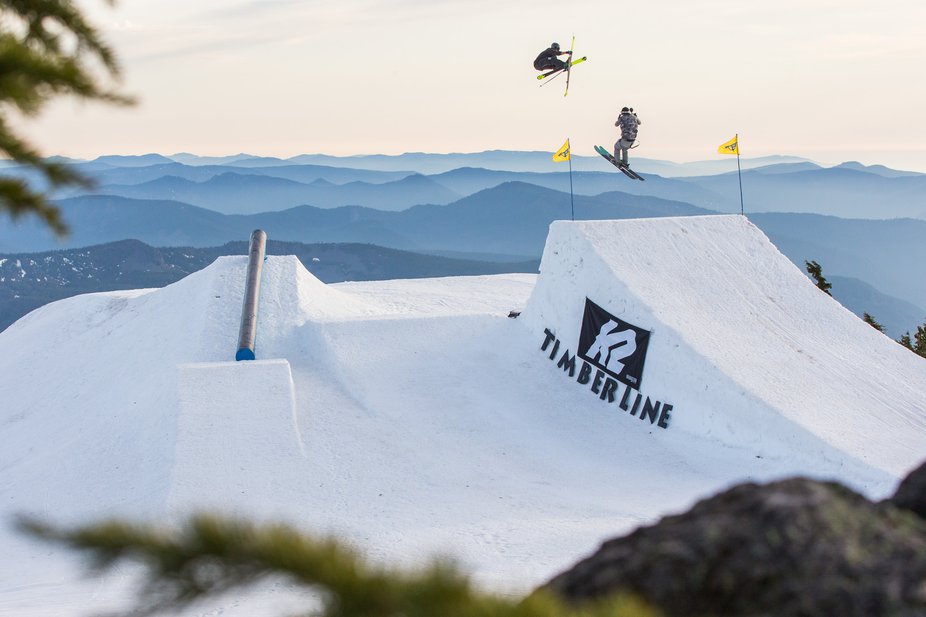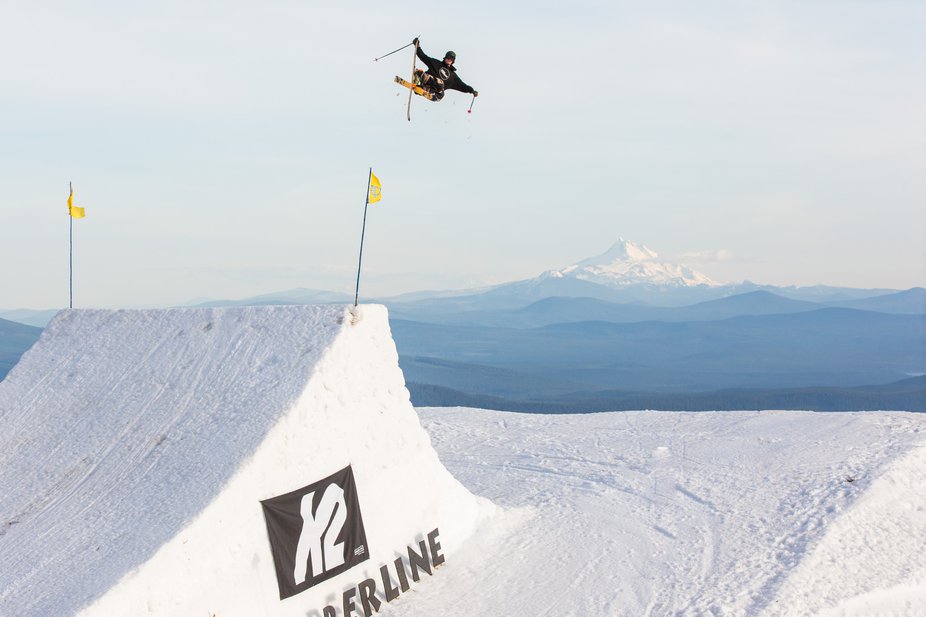 The first day on hill started with some public park laps on the Mile lift, and transitioned over to a custom built feature near the top of Stormin' Norman during the afternoon. The feature, constructed by master snow sculptor Caleb Hamilton and the Timberline Park Crew, included a 65' kicker, cannon rail, and mini transfer kicker that had a rail tap option. The skiers capitalized on the well built setup, and sessioned into the evening, and again during a spectacular sunset. The following day, the crew sent it straight to the feature for a morning of work before clouds eventually rolled in around lunchtime, squashing the photo opportunities.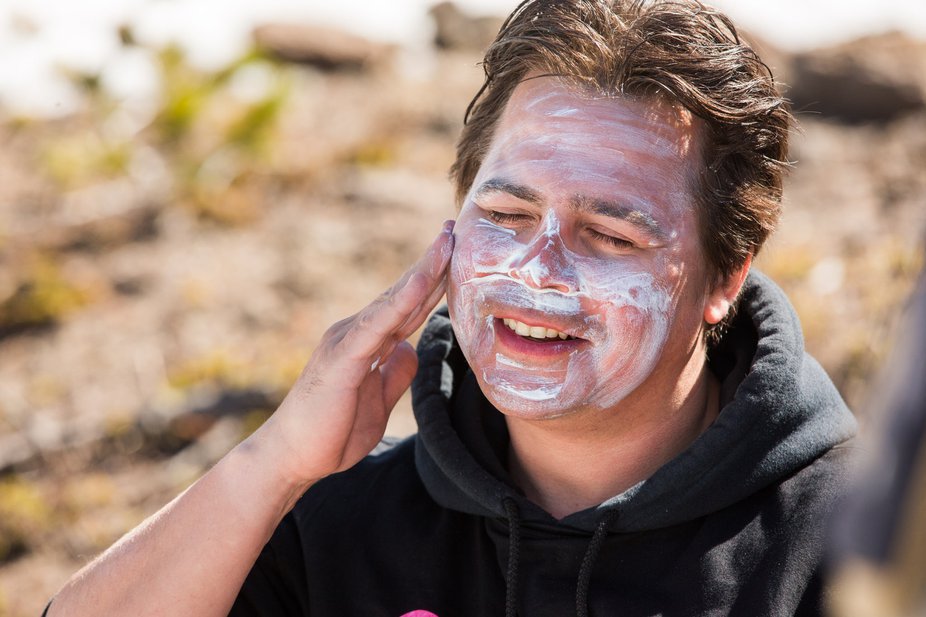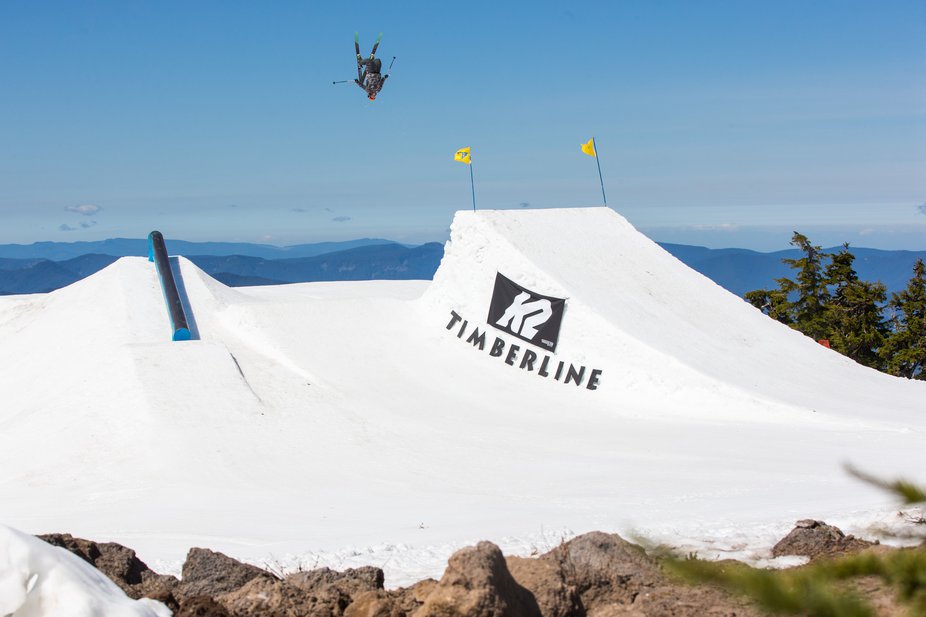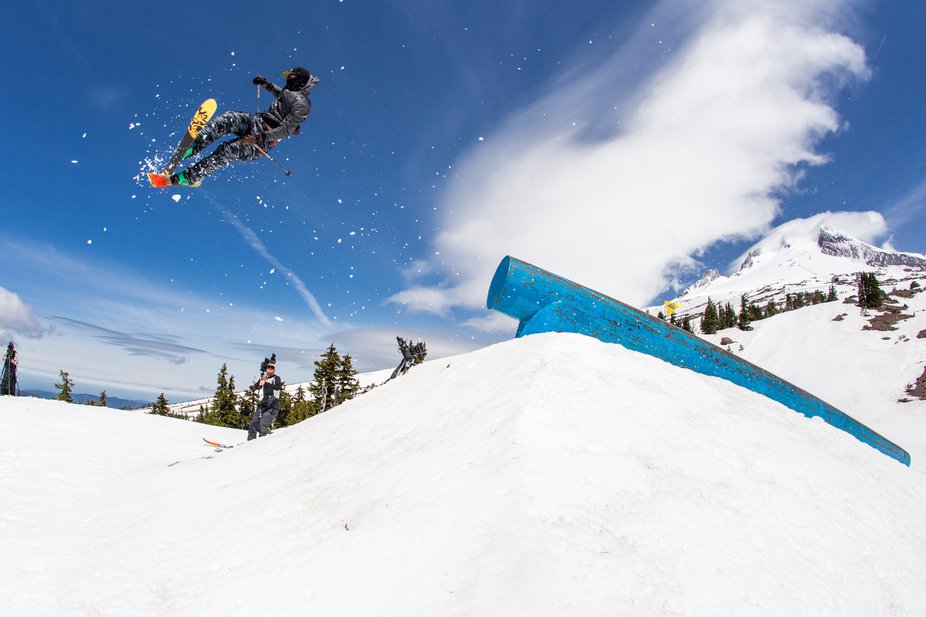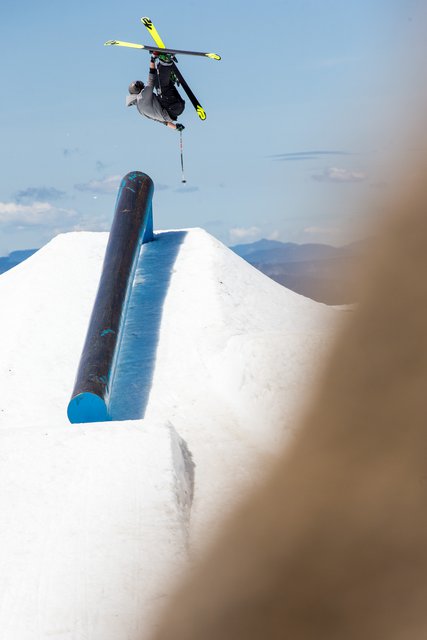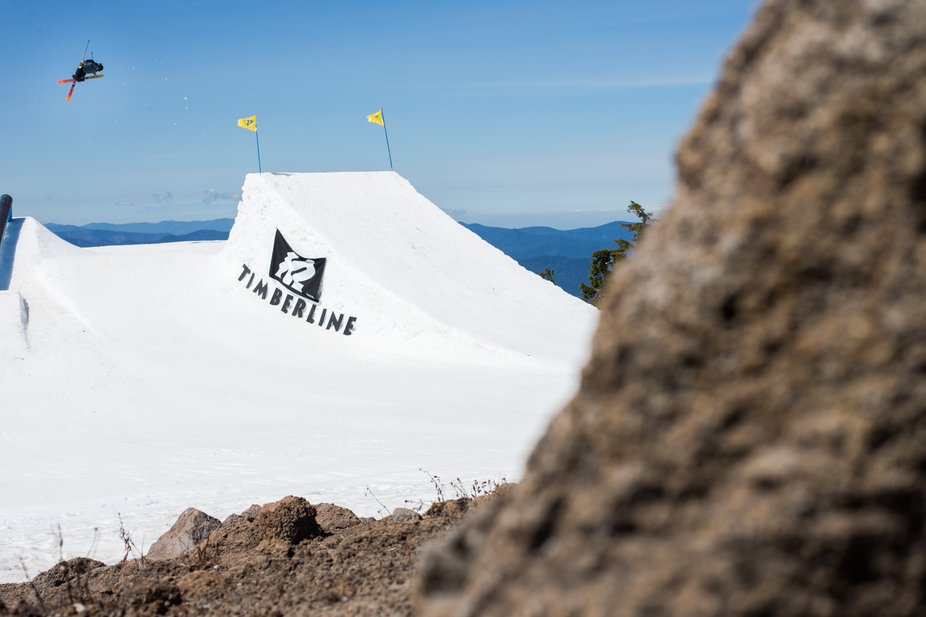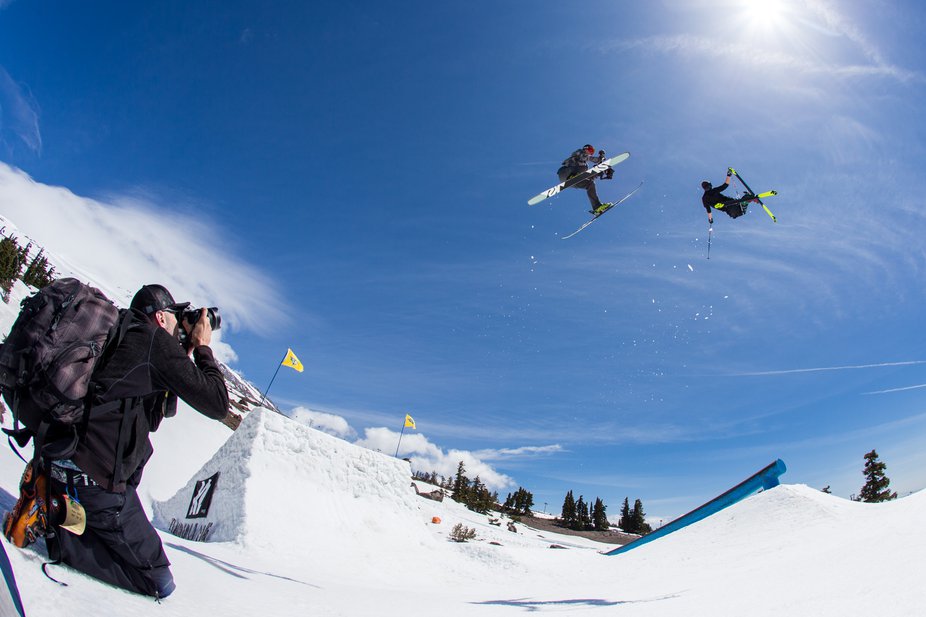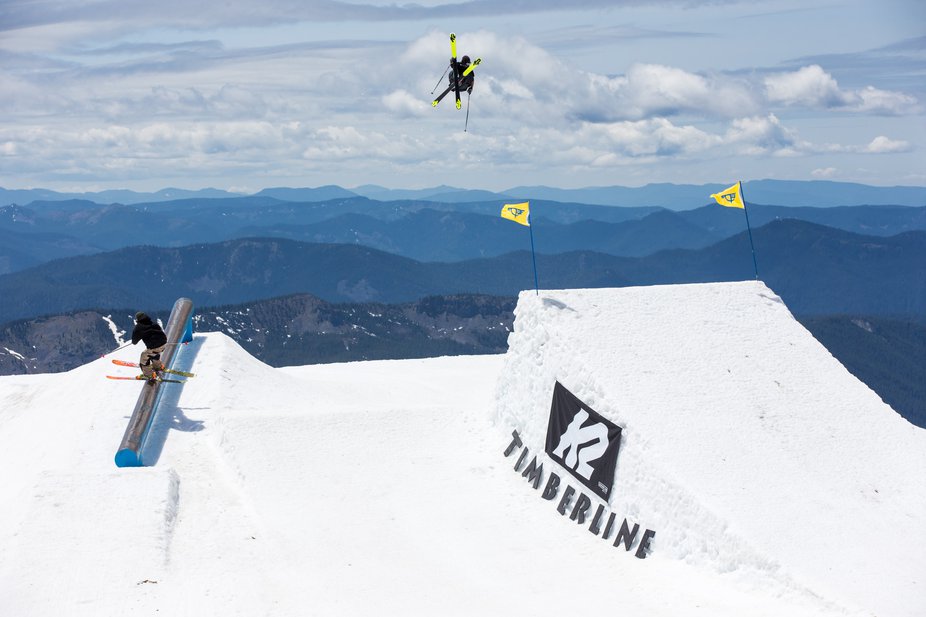 Back at Windells, the nights were spent skateboarding, making basketball trick shots, playing nintendo 64 and "hockey." Kjell donned his chef hat on two nights to whip up delicious taco and pasta dinners for the crew. While it didn't last forever, there was some serious fun had over those few days. Keep your eyes peeled for videos and photos from the shoot later this summer!