Our friends at K2 Skis have just announced plans to revamp and expand their world-class Factory Team lineup that represents the cutting edge of freeskiing. This news comes hand-in-hand with the announcement of a new destination website called K2Skeeze.com, an evolution of K2's 'Skeeze' tradition, which follows the K2 Skeeze magazines and Skeeze team DVD offerings of the past.

K2Skeeze.com
K2Skeeze (the magazine) originated as a tip of the hat to skiing's beloved FREEZE Magazine. It has since evolved from a magazine into a team DVD, and now, a destination website devoted to skiing action and all things K2. K2Skeeze.com is set to launch at the end of July, bringing with it an all-new media-driven team page in addition to exclusive Skeeze webisode series and content.
Visitors to the site will also be able to view every existing video of K2 athletes and their respective crews in one easy-to-browse location, along with all the latest K2 news and updates throughout the season. Be on the lookout for weekly giveaways, contests, exclusive K2Skeeze athlete profiles and more as the site unfolds.
The countdown to the release of http://www.K2Skeeze.com has begun, but until the official launch, check out the site to find K2 Summer School - Season 2, Episode 1, which is now live. All Summer School episodes will be hosted exclusively on K2Skeeze, so be sure to keep checking back as more episodes are released.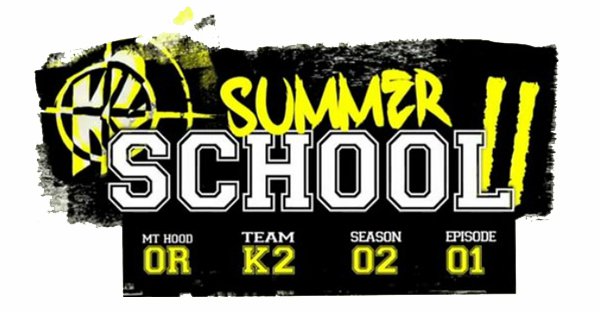 Check out Episode 1 or Season 2 of K2 Summer School on http://www.K2Skeeze.com!
Factory Team
K2's original collection of hotdoggers started the "team" movement of skiing when they formed the K2 Demonstration Team and starred in Dick Barrymore's groundbreaking 1971 movie "The Performers." A strict diet of skiing, partying, traveling and living out of an RV set the tone for the next 40+ years of freestyle ski-bums-to-be.
Roughly 25 years after the Performers opened the doors of freestyle, K2 brought together the original Factory Team and introduced the concept of team marketing to the ski industry. Since the Factory Team was founded in 1997, it has comprised some of the most progressive and stylish skiers in the sport.
Fifteen years later, the same holds true, as K2 is proud to support the premier freestyle powder, park, pipe and urban athletes in the world. As the following athletes join the ranks of Seth Morrison, Sean Pettit, Pep Fujas, Andy Mahre and PK Hunder, they reach an special status in skiing as they cement themselves in the K2 family and its rich history of skiers.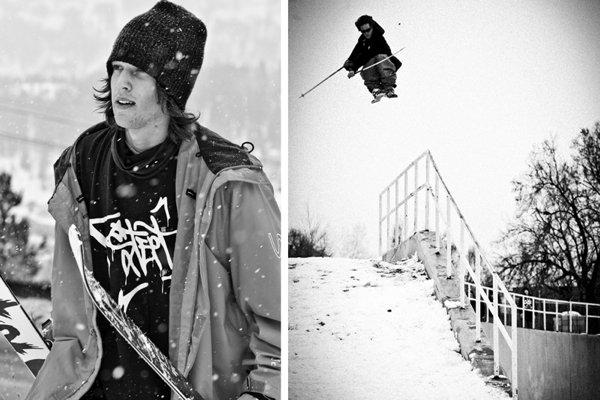 Clayton Vila
Clayton's natural abilities and unique approach to skiing is reflected on film. His focus on timeless film segments and his influence from skateboarding make his video parts some of the most high quality urban and park skiing content out. Film companies have noticed this as well, so keep an eye out for Clayton this fall in offerings from TGR, PBP and Stept.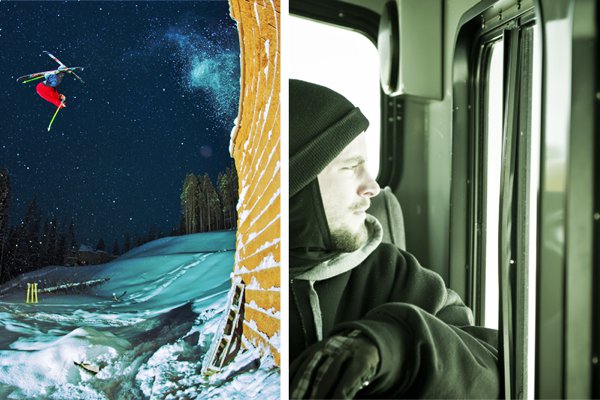 Shea Flynn
Shea's confidence, creativity and style are evident in his riding. Shea plants originality into everything he does, from every feature he hits to every word he utters. His clean skiing and ability to hit features from seemingly wrong angles makes for a very interesting and enjoyable viewing experience.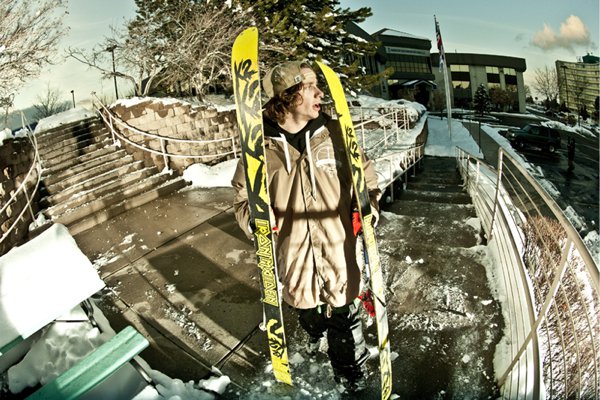 Cam Riley
After Shea slanged enough of his thrashed skis to Cam for use in urban missions, Shea hit up K2 and suggested they sponsor Cam. It didn't take long to realize Cam hits the gnarliest, high-consequence urban features in the game, making Cam stand out above other athletes. His unending dedication to quality on both sides of the lens brings out the best in his segments and the rest of Stept's films, as Cam is Co-Producer of the popular film company.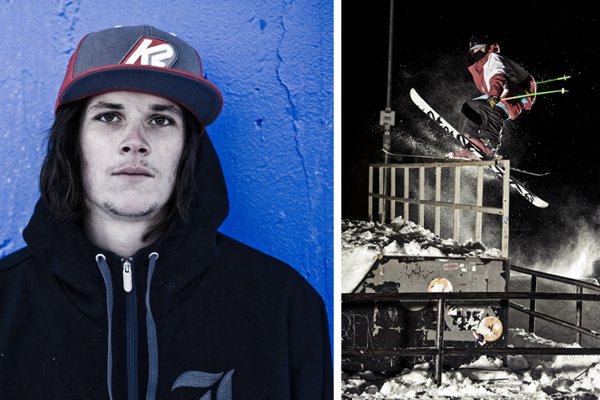 Sean Jordan
Seany J's natural abilities never cease to amaze every time he clicks into his bindings. His sense of air awareness, quick feet, mixtape grabs and cat-like reflexes make him one of the best all-around freeskiers in the game – from big air to slope courses to any urban feature he steps to.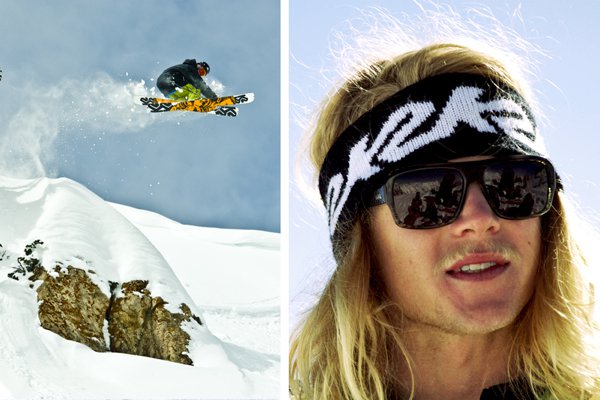 Collin Collins
Collin makes fluid tricks in powder seem absolutely effortless, but his hard work and dedication in the backcountry is obvious when he goes out and builds jumps solo on a storm day. When the sun pops, Collin shines on backcountry booters and makes his switch pow landings silky smooth. In the summer, Collin coaches at Windells and keeps his park game on point.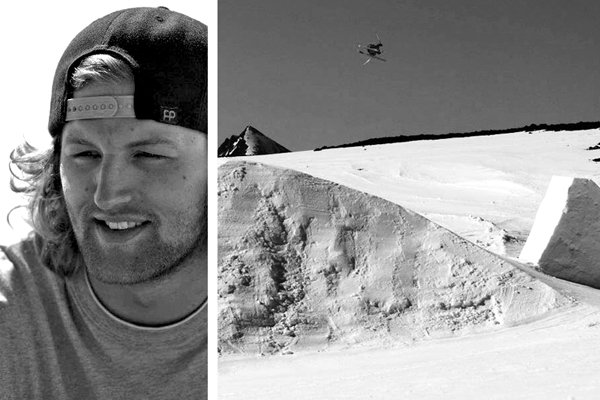 Aleksander Aurdal
Aleks' abilities in the air have turned heads in segments from Field Productions, as well as in big air contests such as the Jon Olsson Invitational, where Aleks took third place this past year. His good attitude, strong work ethic and stoke for the sport are evident every time he drops in.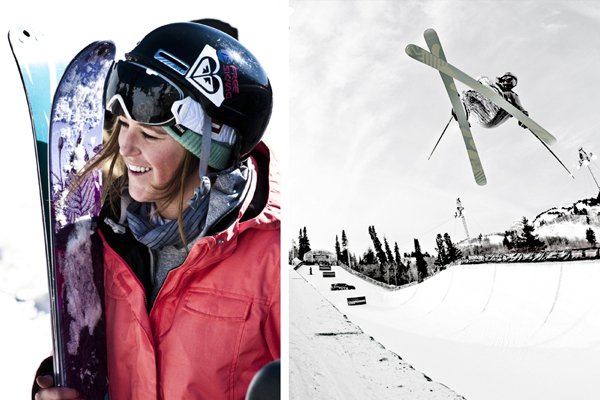 Brita Sigourney
Ever since Brita signed on with K2 at the beginning of the 2010/2011 season, she hit the ground running. Surprising everyone in her first season on K2's, she rode the MissConducts to Halfpipe Silver at Winter X Games 15 and Halfpipe Gold at the Snowbasin Dew Tour stop. She quickly backed up her 10/11 performance by winning the first stop of the 2012/2013 contest season, the Visa US Grand Prix at Copper Mountain. Brita then capped off another stellar season by taking gold at the last US Grand Prix stop at Mammoth Mountain in spring of 2012.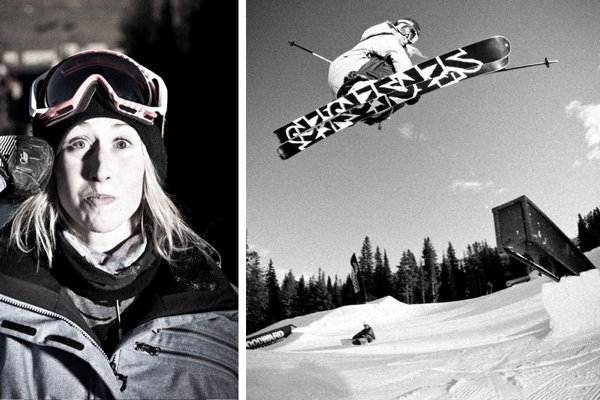 Anna Segal
Anna's impressive repertoire of tricks includes a variety of spin/flip axes, directions and grabs. Her level headed demeanor helps her to put these tricks to her feet on the biggest slope courses and in the most pressure-filled contests of the year. Just take a look at her stacked resume that includes X Games Gold, US Open Gold, World Championships Gold, World Skiing Invitational Gold, Winter Games NZ Gold, and a spot on the Australian Olympic Team.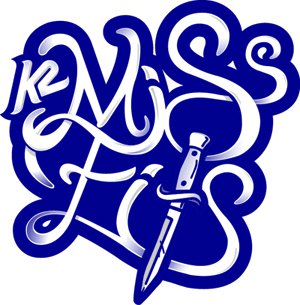 Keep an eye out on K2skeeze.com for the original K2 Women's Factory team webisode series, dubbed "The Missfits." The Factory Team ladies, including Anna and Brita, along with Maria Bagge and Lexi Dupont, team up to advocate the rise in women's skiing as they rip up a variety of different locations and ski alongside other K2 athletes from the Stept crew to Collin Collins, Andy Mahre, the Crist brothers and Mike Hattrup.
In other news, K2 Skis has bumped 23-year-old Ski Marketing Coordinator Andrew Thomas to International Team Manager, while former Team Manager Mike Powell has been promoted to US Marketing Manager for K2 Skis, Snowboarding and Skate. 
"I couldn't be more stoked and honored to be handed the reigns as K2's Team Manager," Thomas says. "The Factory Team's amount of sheer talent and well-rounded abilities make it the one of the most impressive groups of athletes in modern skiing. I look forward to working with the Team and supporting their efforts as they continue to progress and evolve the sport." 
Once again, stay tuned for the release of http://www.K2Skeeze.com, and for a free SKEEZE team DVD, send a SASE (big enough to hold a DVD) to the following address…
K2 Skis
Attn: SKEEZE PLEEZE
4201 6th Ave S.
Seattle, WA 98109