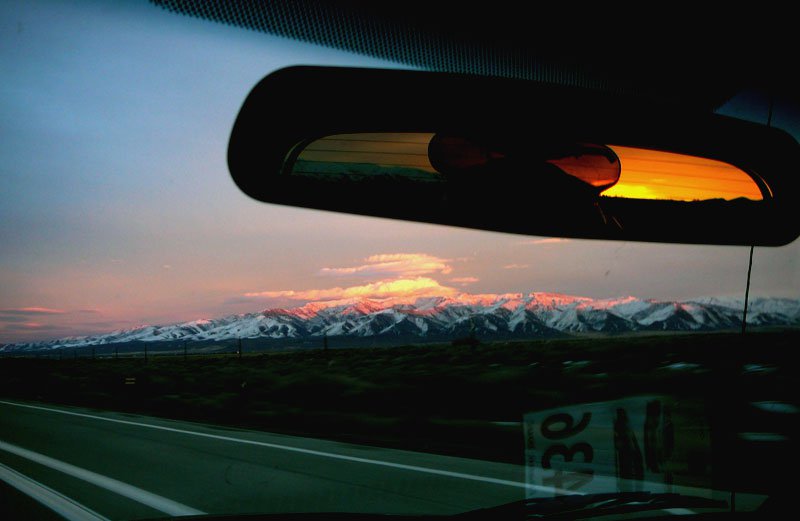 The year started out a bit slow for me. I was in Colorado for the Orage shoot.
That was my first time back on snow since my surgery on my ACL. It was pretty
epic. Shredded lot's of groomers, hit up the half pipe, and some mini boxes and
rails. It was a good start and my knee felt solid. I was stoked to be back out
there. The first day was in Keystone. It was the best feeling. I'm sure you guys
can relate to that feeling if you've ever been injured. That was my first big
injury. Going through that changed my perspective on a lot of things. It helped
me reevaluate my career as a skier and what I wanted to do with it. I worked my
little bum bum off all summer, skiing as my motivation. Stoked.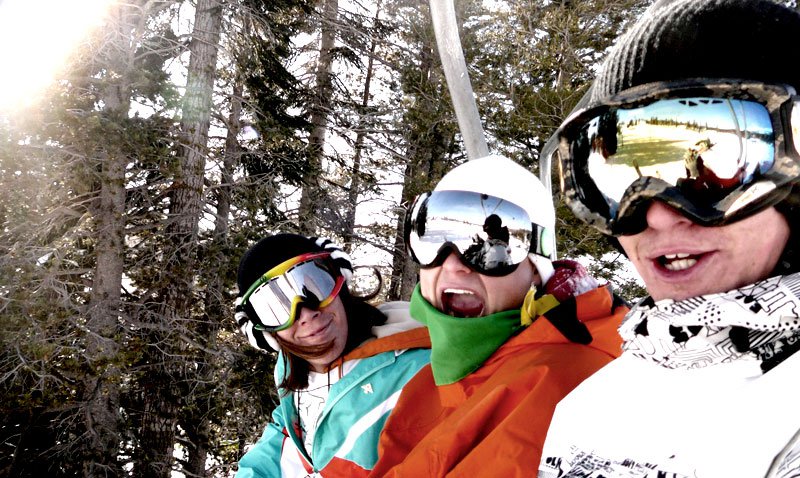 After
Colorado, I came home to Tahoe. We lacked snow for until recently. I skied
around with some friends and was amused by Mike Wilson. Never a dull moment with
that guy. Some of my Tahoe friends and I went out to Utah. At the time Utah had
more snow than us. We went sledding a few times. Mike Wilson is an amazing
sledder. We found a perfect jump and sessioned it on our sleds for a while.
Well, I didn't really hit it up, but Wilson was going off. The picture of him
doesn't really give it justice. He was hitting it at least 45 feet long and 20
plus feet high. He did a couple of no handers, but I put my camera away because
it was better to watch then to shoot.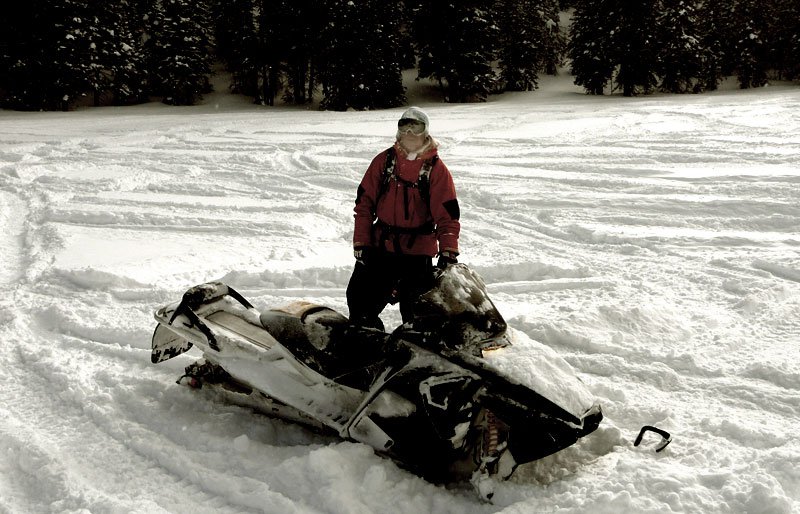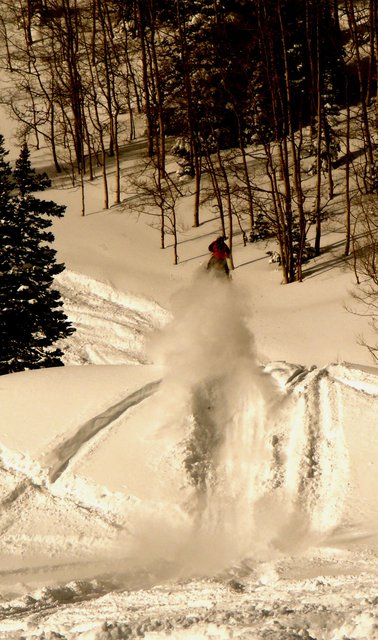 After Utah I was home for the
holidays. It was pretty mellow. I heard that Whistler was getting dumped on so I
jumped in my truck and drove up here. I arrived on the 31st and didn't make it
to 12 o'clock. I've been staying with Anthony Boronowski. We've been skiing and
sledding a lot. It's been snowing since I got here and it's the 10th today. I've
been skiing with Mike Douglas a few times since I've been here as well. He has
GPS on his phone and it is amazing when you are looking for lines in a bunch of
trees with flat light. Highly recommend the GPS for the backcountry.
Anyways, I wish I had better photos for you guys. I lost my camera one
day while sledding. Tony and I had quite the experience. We went up to shred
some powder. It was awesome all morning. No filmers just the two of us hitting
this zone with bottomless powder. On the way down we got a little off trail and
got stuck. Really stuck. It was getting late and about to get dark. We were both
beat from attempting to get unstuck. Probably about 500 meters from the trail,
we decided to abandon ship and ditch our sleds. We grabbed our skis and hiked up
to the cat track. At this point we were both pretty nervous that we might be
building a snow cave and sleeping up there. Fortunately we made it to the cat
track and were able to find our way out in the dark. It was a long day. Made me
realize how important it is to be prepared for that kind of stuff. A simple
mistake and we were about to sleep in the mountains.
I guess I'm just
saying to be careful out there. Have respect for the mountains. Be safe out
there.
I hope you guys are enjoying the snow!
-Michelle
Parker