Words by Sara Waldman
Photos by Billy Swan/MSI
Following a year of heightened competition and talent, the Junior Freeskiing Tour World Junior Championships went off on Silver Fox and Northwest Baldy at Snowbird Ski & Summer Resort.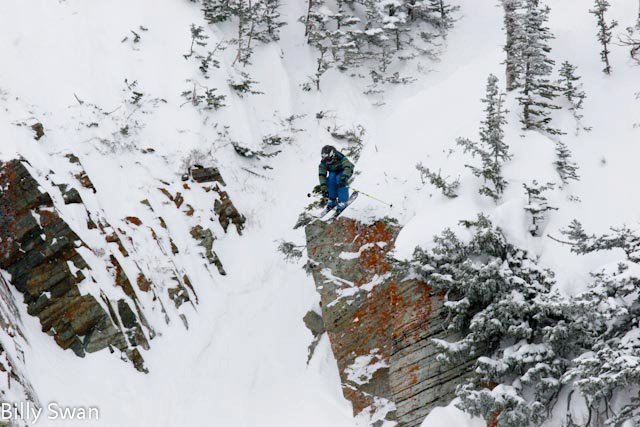 Chase Whitney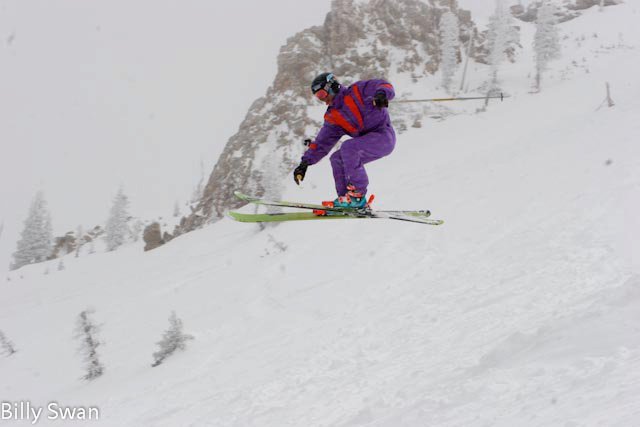 Andrew Pollard
"After this long season of competition, the level of skiing out of these young competitors has really grown. They continue to pull tricks out of their bags and lay down big lines we used to only see from the adult professionals," said Head Judge Jim Jack. "I would credit that to the commitment of their coaches and parents who stay involved and teach these kids how to compete at a high level, but also at a safe and entertaining level."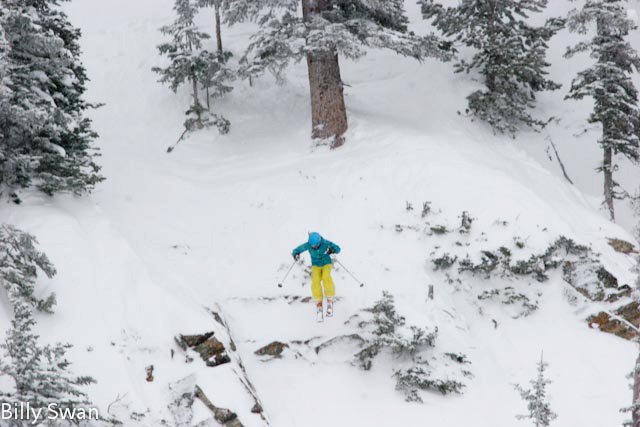 Jacqueline Pollard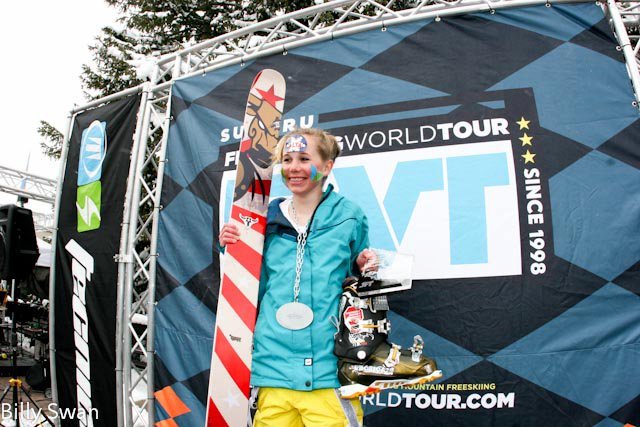 Jacqueline Pollard wins the Tecnica/Blizzard Free Mountain Award.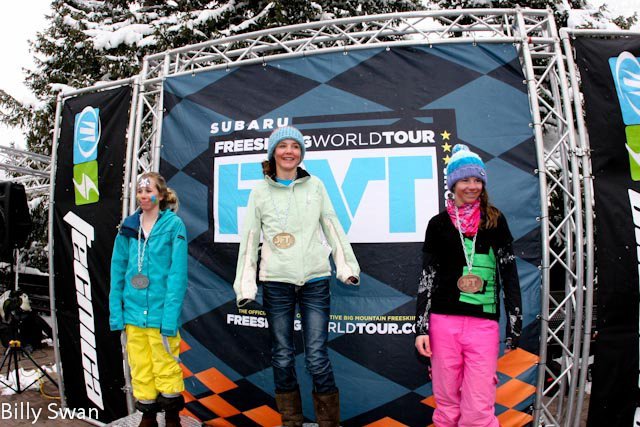 Girls 12-14 podium: Jacqueline Pollard (2nd), Erin Kempt (1st), Brittany Barefield (3rd)
For the girls 12-14, during a two-run competition, Bridger Bowl's Erin Kempt took home first with a total 66.23 followed by AltaBird Freeride's Jacqueline Pollard with a 65.03; Pollard also took home the Tecnica/Blizzard Free Mountain Award. In third was Brittany Barefield of Crested Butte, with a 64.83. Jess Sterrett had already clinched the overall tour title for the girls 12-14 heading into this final event, and went big in her second run throwing a back flip. She didn't land the flip, but still landed on top taking home the overall championship for the 2011 season.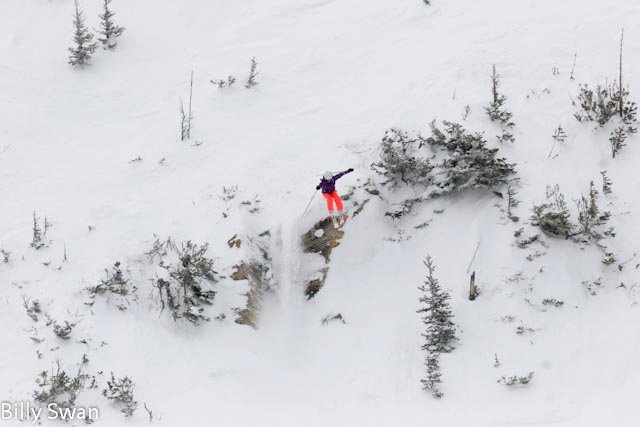 Jess Sterrett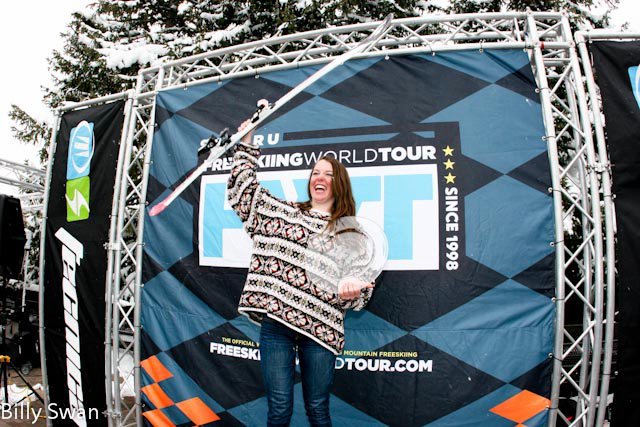 Jess Sterrett wins the overall title for the 12-14 Girls category.
"We always tell the athlete's consistency wins these events, and Jess was the epitome of consistent," said Jim Jack, head judge. "What made Jess special is she didn't only ski well, she knew how to pick challenging lines that were high scoring. She builds a good line, goes after it, and doesn't leave anything on the table."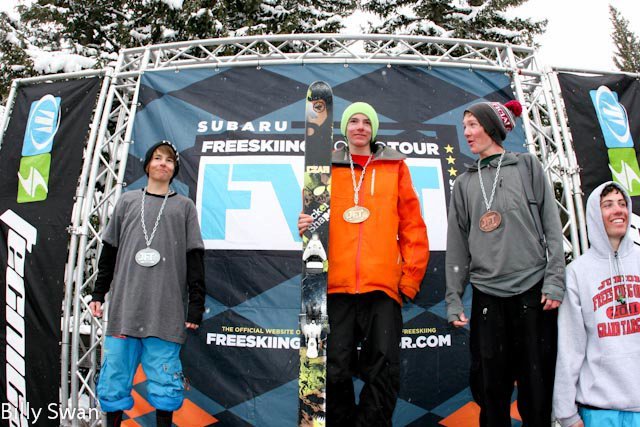 Boys 12-14 podium: Seth Klein (2nd), Grant Howard (1st), Seth Klein (3rd)
For boys 12-14, AltaBird Freeride's Grant Howard took first, and the overall tour championship, with an extremely smooth run and a combined 77.57, followed by teammate Seth Klein with a 71.17 and Emmett Seely of Sugar Bowl with a 70.93.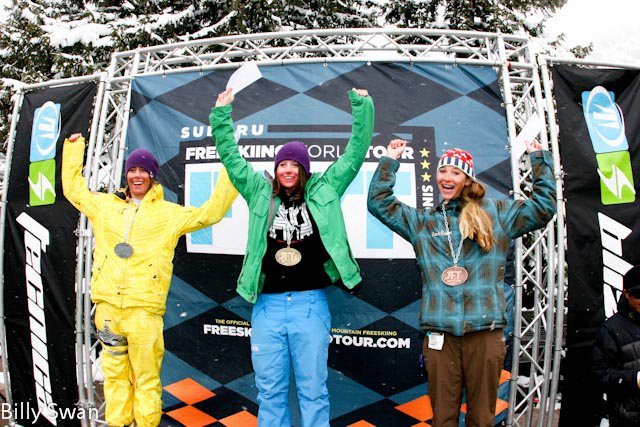 Girls 15-17 podium: Skye Mooney (2nd), Mackenzie Epperson-Valum (1st), Josie Byron (3rd)
In the 15-17 year old category, athletes had a three-run comp, with a semifinal, final, and a superfinal. Mackenzie Epperson-Valum took first for girls 15-17 with a very consistent run and polished technique, utilizing the entire venue with a total three-run score of 99.63. Skye Mooney of Axis Freeride followed in second place with a 90.90, and Josie Byron of Crested Butte in third with an 88.97. Perry Martin, who's a former ski racer from Snowbird, took the overall championship for girls 15-17 in her first year competing in a big mountain competition.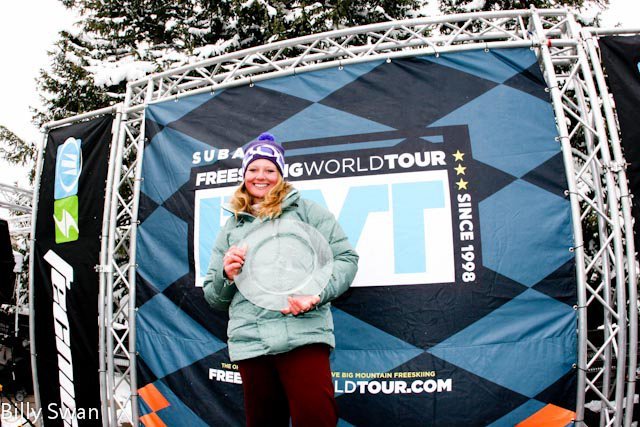 Perry Martin wins the overall title for the 15-17 Girls category.
For the 15-17 year old boys, Alta and Snowbird athletes swept the top three. Alta's Leo Ahrens, who threw four 360's during his first run and three during his second, took home first place with a final score of 113.23, Riley Rose of Alta finished with a 111.27 and Charlie May, from Alta Bird Freeride, took third with 108.87. Zach Halverson, of Alyeska, won first overall and the overall Tecnica/Blizzard Free Mountain Award earning himself a 2012 sponsorship by Tecnica/Blizzard.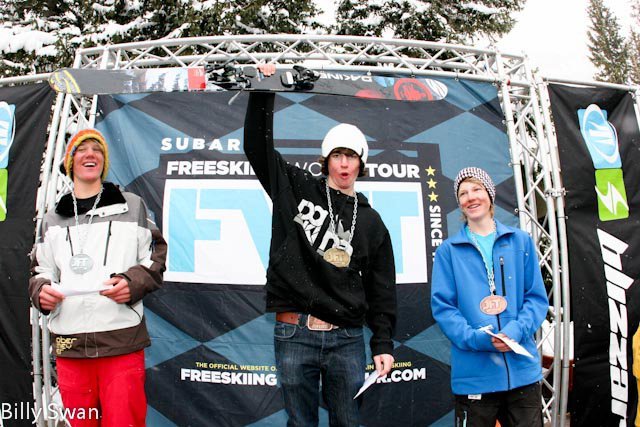 Boys 15-17 podium: Riley Rose (2nd), Leo Ahrens (1st), Charlie May (3rd)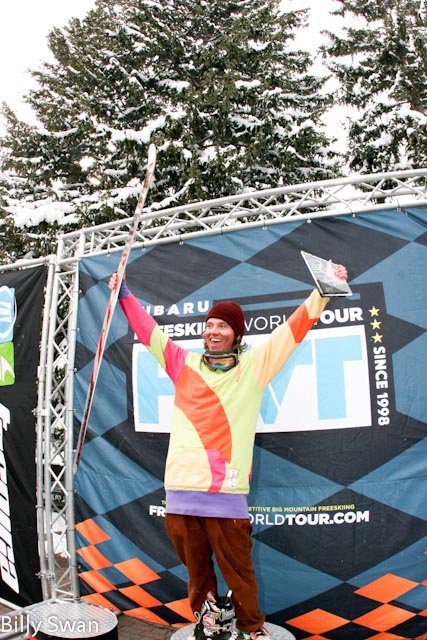 Zach Halverson wins the overall title for the 15-17 Boys category and the Tecnica/Blizzard Free Mountain Award.
"I'm super stoked, it's been a great season, my second year competing on the Junior Freeskiing Tour," said Zach Halverson. "Normally I like to pick a great line, that pushes my abilities and that I know I can ski fluidly. I like to pick something fun; I figure if I'm going to ski, it should be rad."
JFT World Junior Championships Finals, Snowbird 2011 from Subaru Freeskiing World Tour on Vimeo.