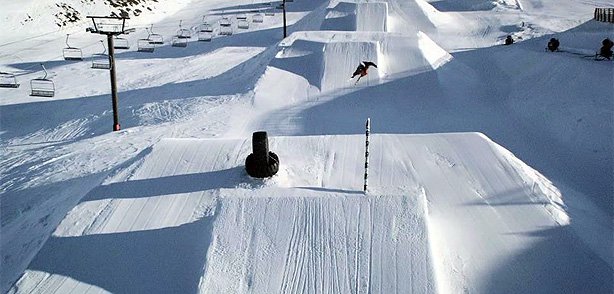 If you haven't seen the Winter of Wells documentary then you've been living under a rock for some time now! If you need to see some part of it to get you in the mood, then this Jossi Wells segment should be alright! Watch the Kiwi native doing what he does best.
From Winter of Wells: The Documentary, Jossi Wells' part filmed in Whistler and Snow Park during summer 2011. Filmed and Directed by Tim Pierce, documentary available on iTunes now. itunes.apple.com/us/movie/winter-wells-documentary/id485245579
Music
Artist: The Checks
Track: Jet Plane
Album: Deadly Summer Sway
thechecks.net
Jossi Wells Segment – Winter of Wells The Documentary from Tim Pierce – Zeros&Ones on Vimeo.
Related posts:Winter of Wells Docu: Jossi Wells Segment It's a segment from Tim Pierce's Winter of Wells documentary,...
Winter of Wells: The Documentary trailer Holy sh*t! Now I knew that this was coming soon...
Winter of Wells: The Documentary – teaser 2 Teaser 2 is here before you get to watch the...