Words & photos: Jeff Schmuck
Video: Christian 'Cheech' Sander
After three straight days of dreariness cancelled the originally planned sessions and forced the teams to focus on resting, partying, or urban missions, things picked up right where they left off today at the third annual Jon Olsson Super Sessions in Åre, Sweden.
As we awoke this afternoon to bluebird skis following yet another long night of wreaking havoc at the nearby Bygget night club, Jon notified us that the moment virtually everyone in attendance had been waiting for was here...it was time for the inaugural session on the fourth and final feature, the step-up.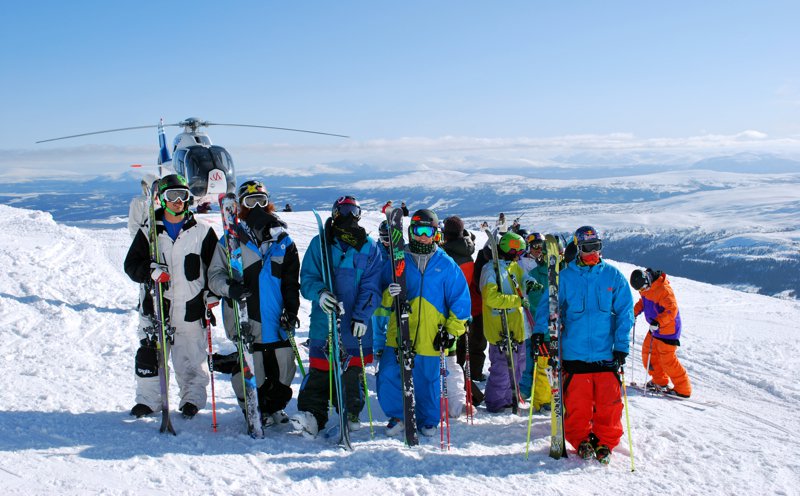 Following the proverbial thumbs up from Jon, the seven teams eagerly boarded the tram and ascended to the top of the resort where a parade of sleds were waiting to chariot everyone into the backcountry where the jump is located. The excitement and curiosity amongst the skiers was electric as we had yet to actually see the feature, and as we skied down and peered over the top of the in-run to lay eyes on it for the first time, it quickly became apparent that Jon and his hard working crew of jump builders had once again outdone themselves.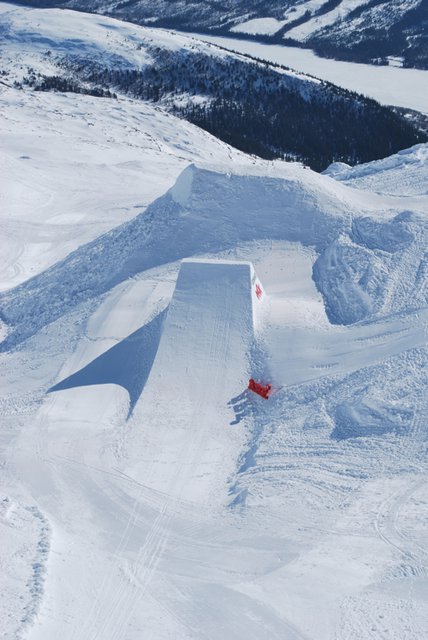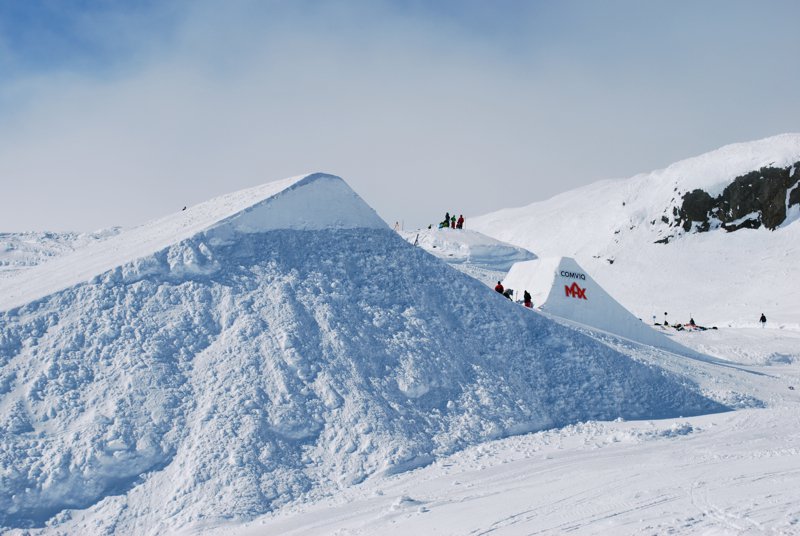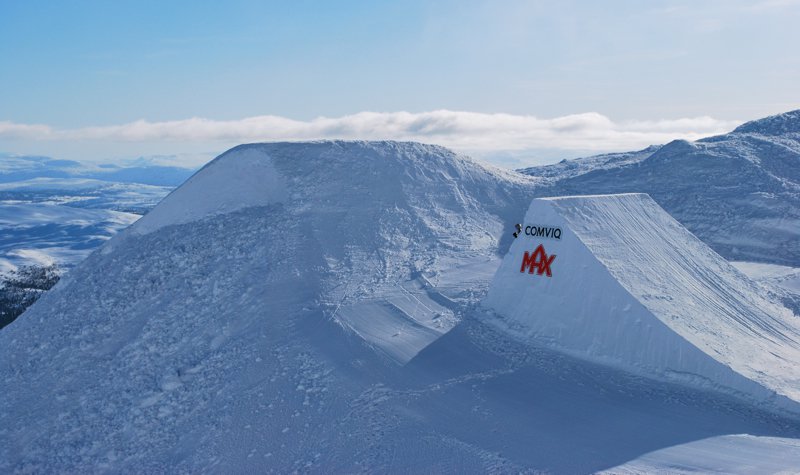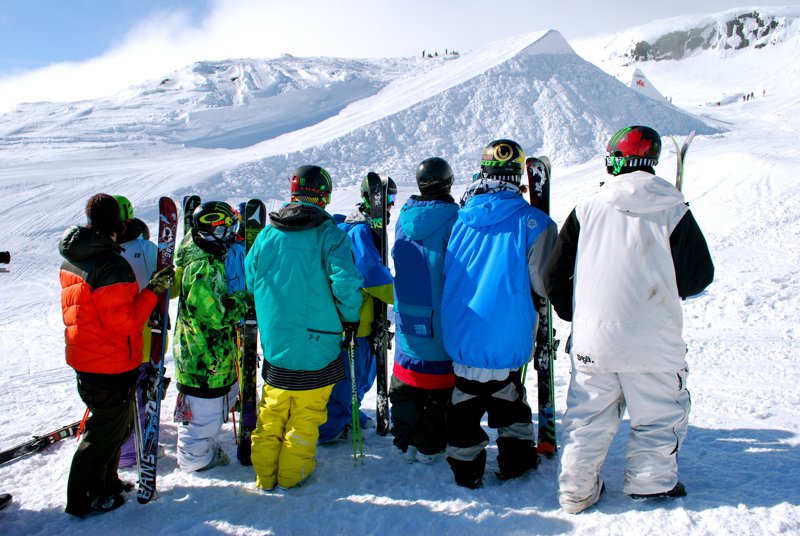 Things got off to a bit of a slow start following guinea pigs' Jon Olsson and TJ Schiller's first attempts on the monstrosity, as nearly all of the guys were having issues figuring out the speed. Then once things got rolling and the straight airs had been traded in for a quiver of flippy-spinny maneuvers, a patch of fog rolled in and engulfed the jump, causing everyone's warm legs to cool off as they were frustratingly forced to wait it out.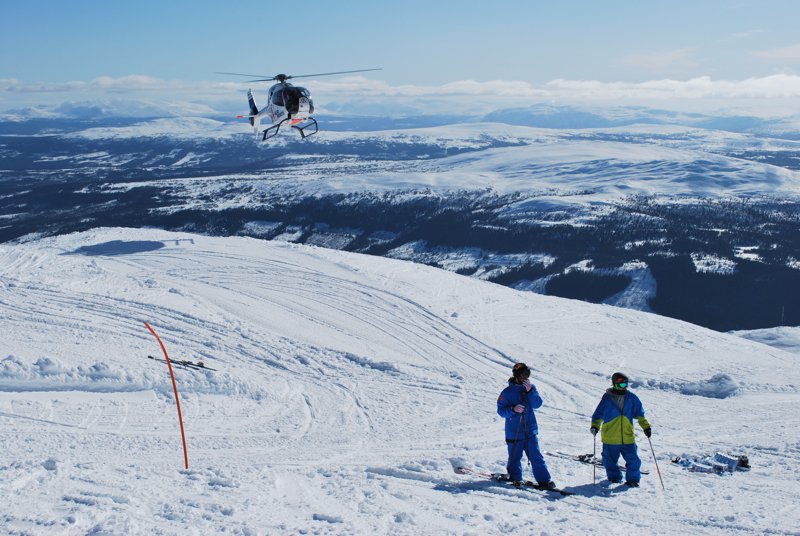 Jon Olsson & TJ Schiller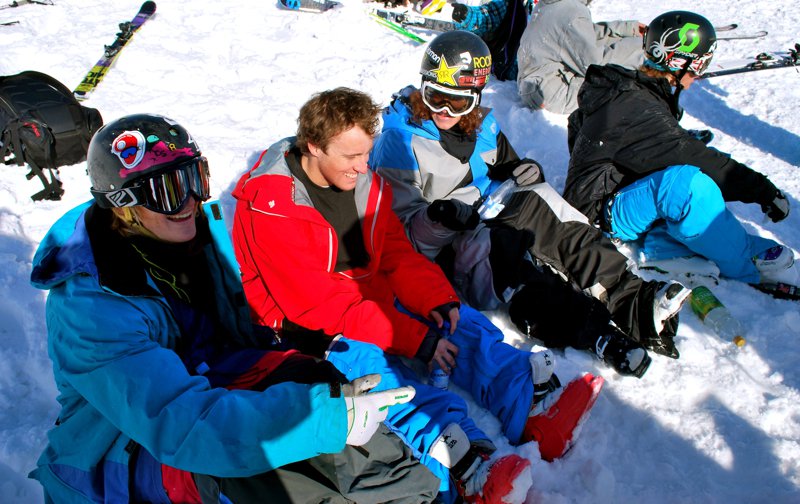 (left to right) LJ Strenio, Tom Wallisch, Matt Walker & Alex Schlopy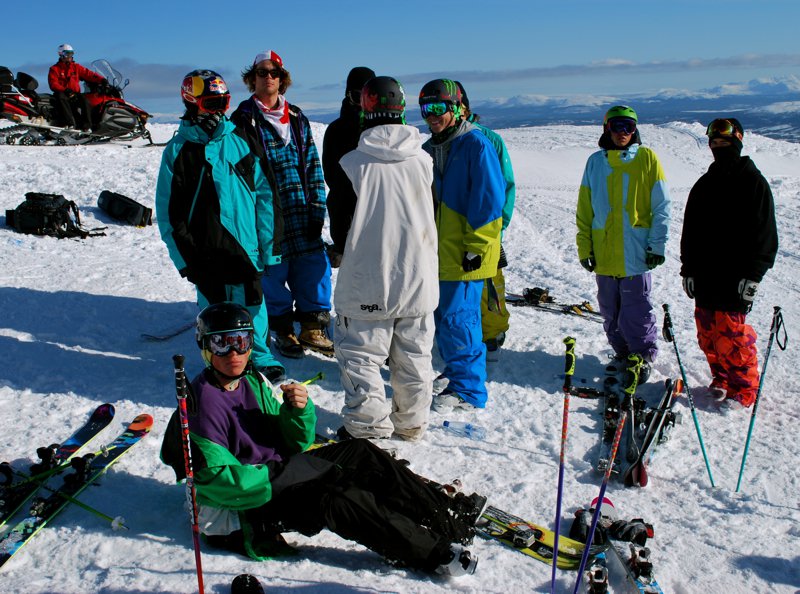 (left to right) Gus Kenworthy, Simon Dumont, Mike Clarke, Ian Cosco, TJ Schiller, Elias Ambuhl & Dhanu 'Danger' Sherpa
Eventually the sinking sun burned off the haze, but after a few rounds on the jump as sunset approached the landing became a bit icy, at which point another course hold ensued so a groomer could get in and tidy up the landing. During the break, Tom Wallisch and Henrik Harlaut decided to help everyone pass the time by building a small jump, and before you knew it, a hilarious mini-shred session was going down that included cork 9's from TJ Schiller, rodeo 9's from Wallisch, a 1260 from Gus Kenworthy, and a screamin seamen backflip from LJ Strenio, much to delight of the crowd in attendance. Check out our latest episode of NSTV below for some gut busting moments from it along with much, much more.
TJ Schiller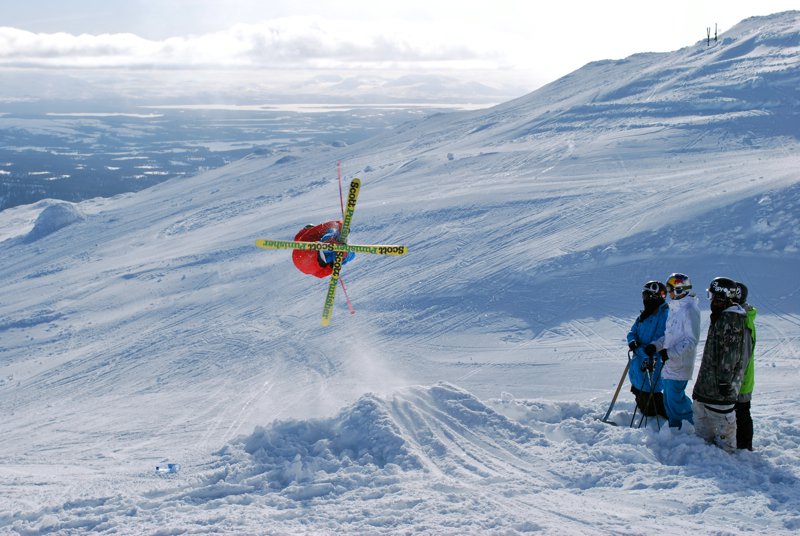 Tom Wallisch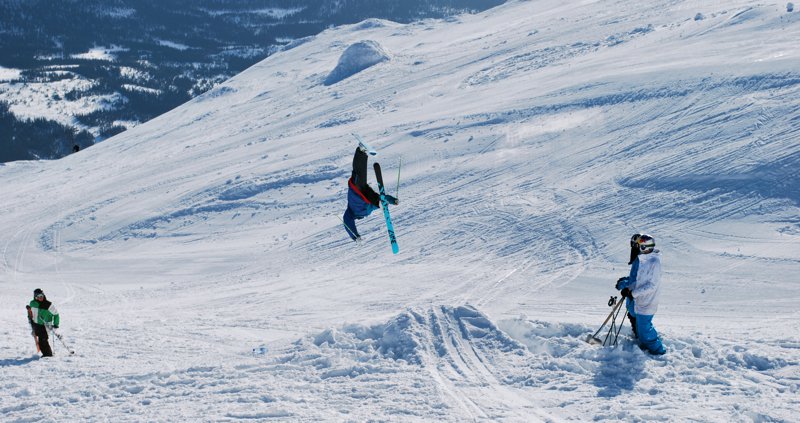 LJ Strenio
Once the landing had been smoothed out it was time for another crack at it, and although the teams are claiming a wide range of mixed reviews on the feature, there's no other way to say it...shit went down.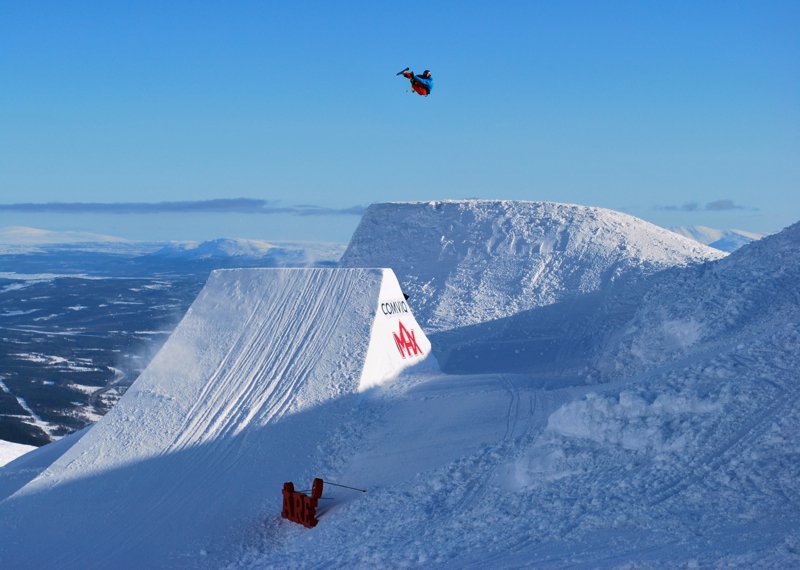 Team Down Under's Russ Henshaw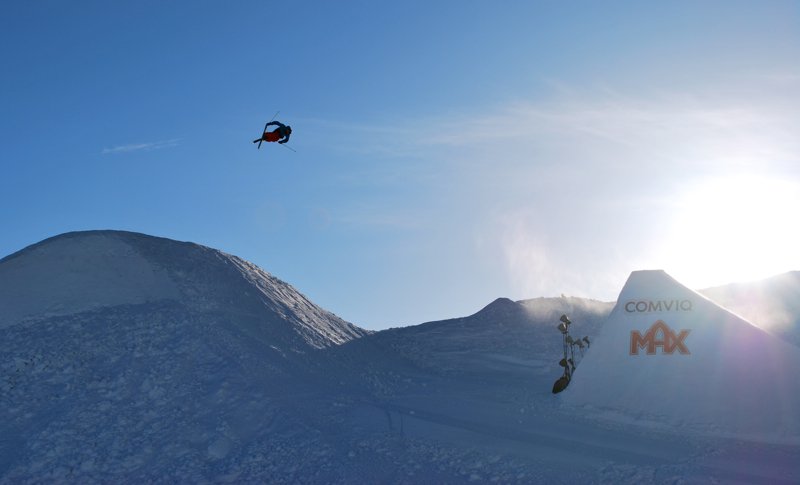 Team Norway's Alexsander Aurdal, Andreas Håtveit & Sigbjørn Tveit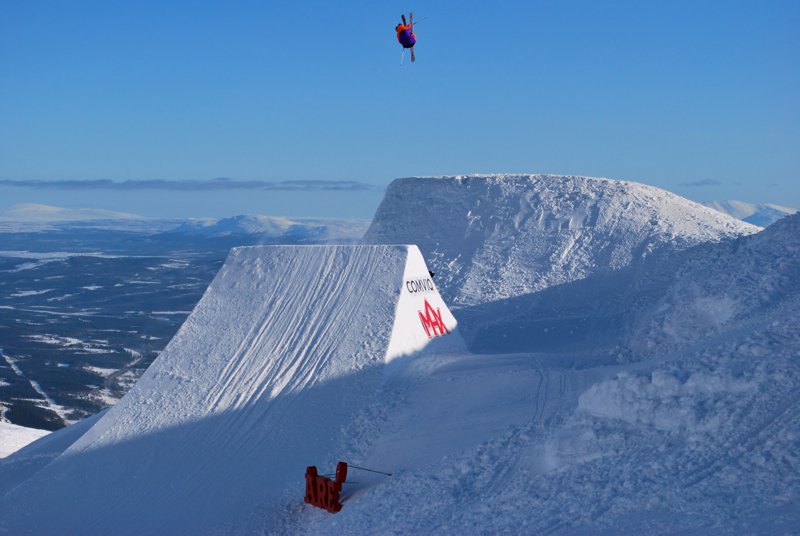 Alexsander Aurdal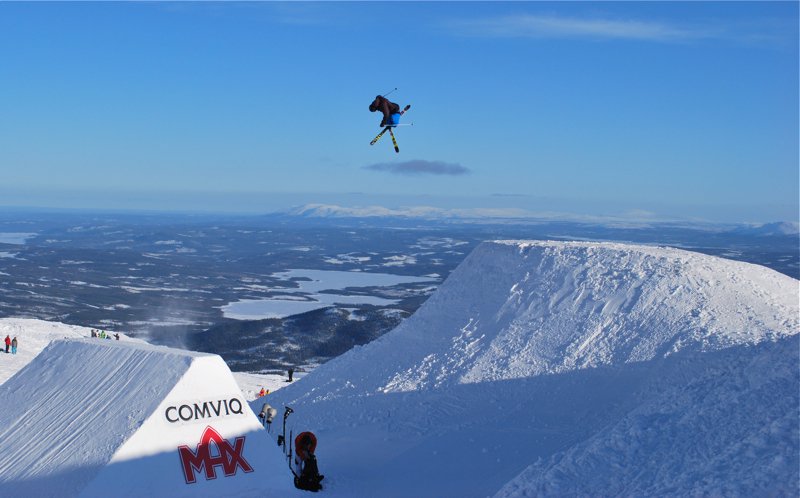 Andreas Håtveit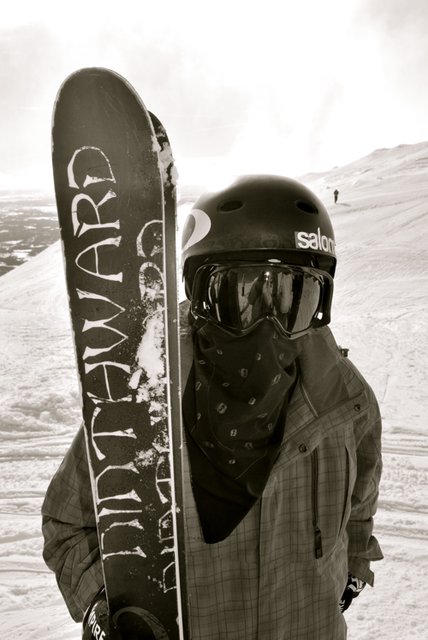 Team Sweden's Henrik Harlaut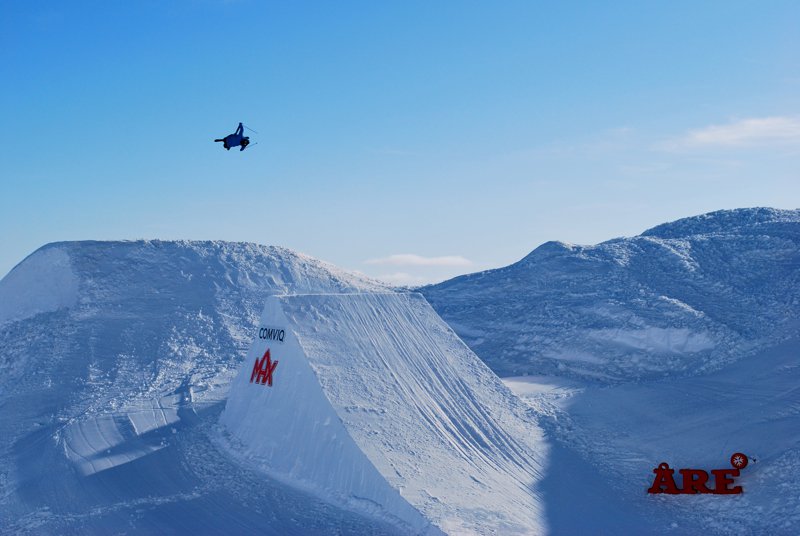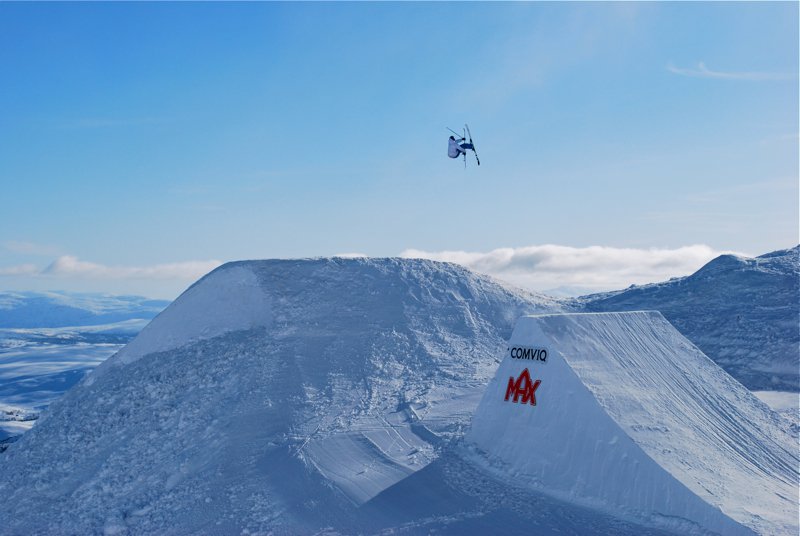 Oscar Scherlin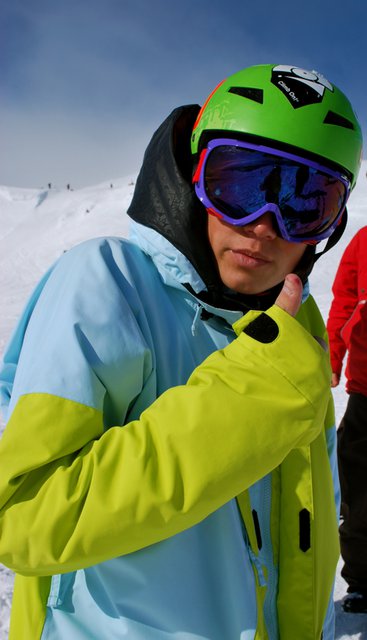 Team Europe's Elias Ambuhl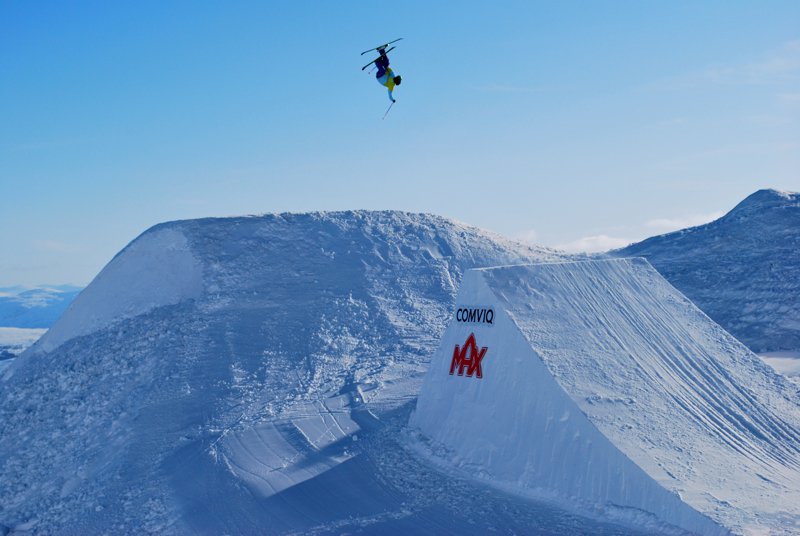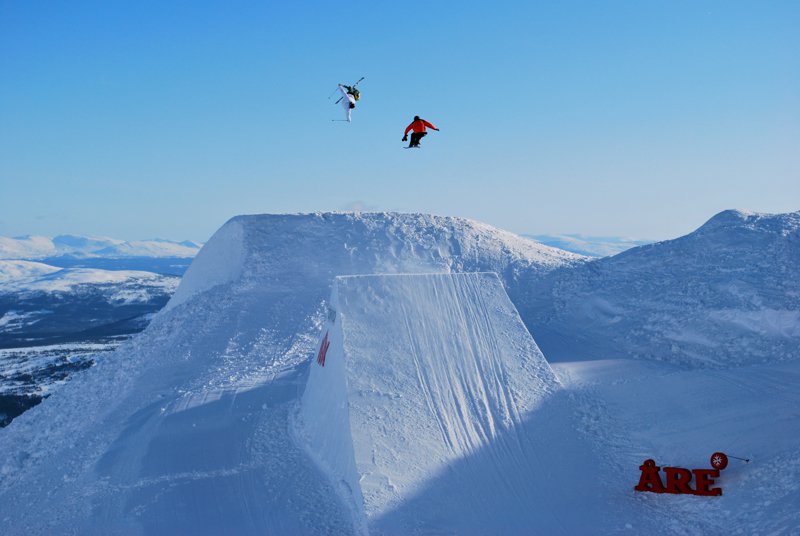 Jacob Wester & Fabian Weber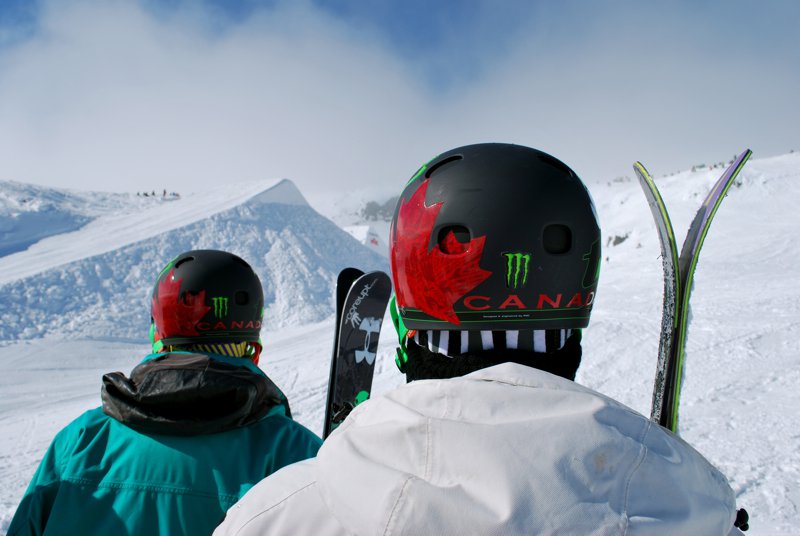 Team Canada's Justin Dorey & Ian Cosco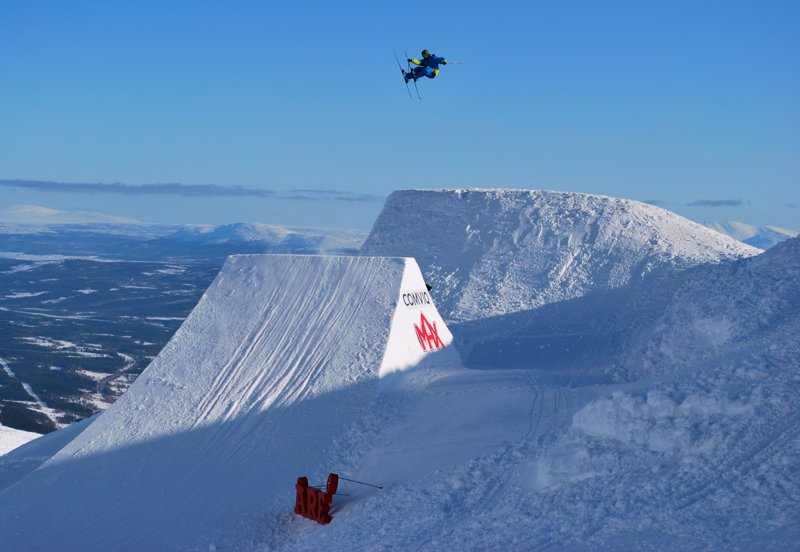 TJ Schiller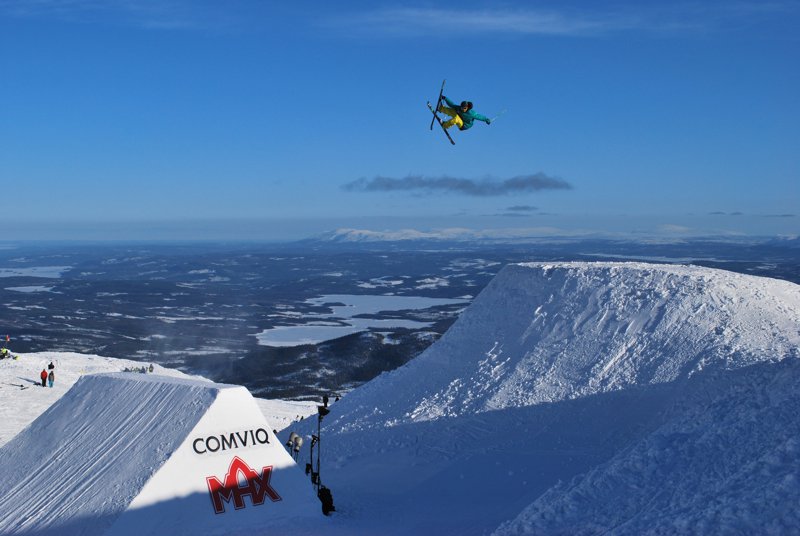 Justin Dorey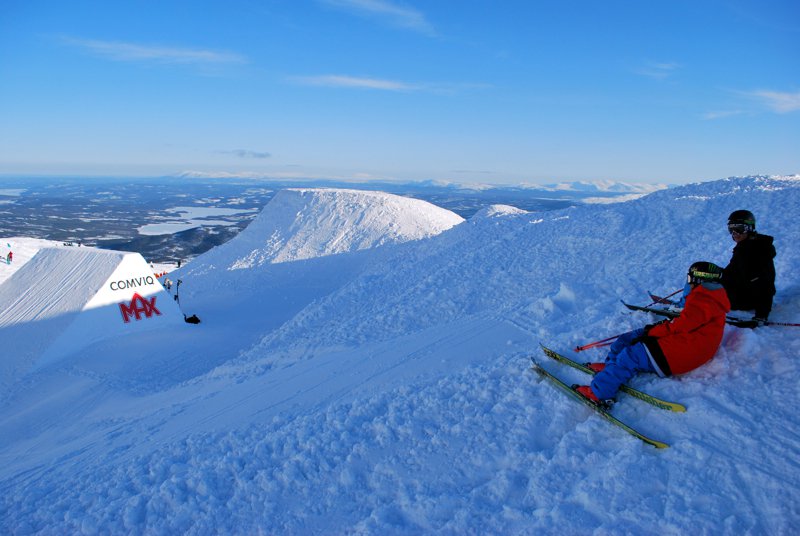 Team America's Tom Wallisch & Alex Schlopy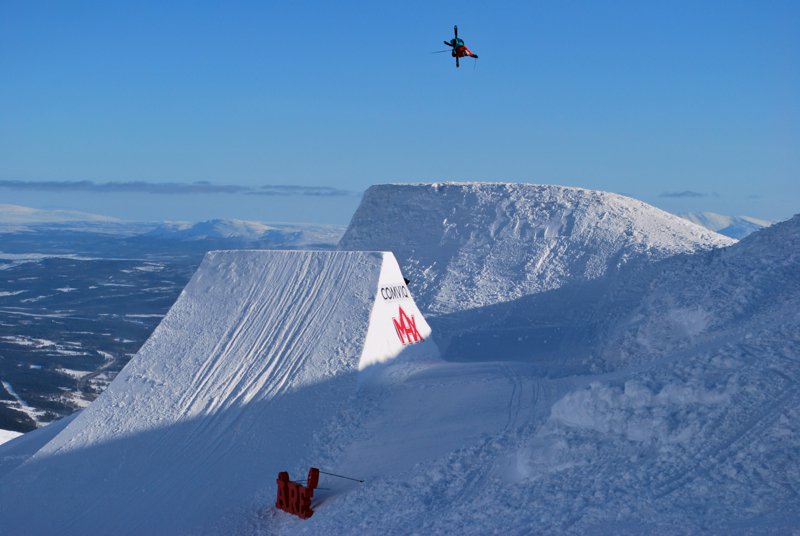 Simon Dumont
Alex Schlopy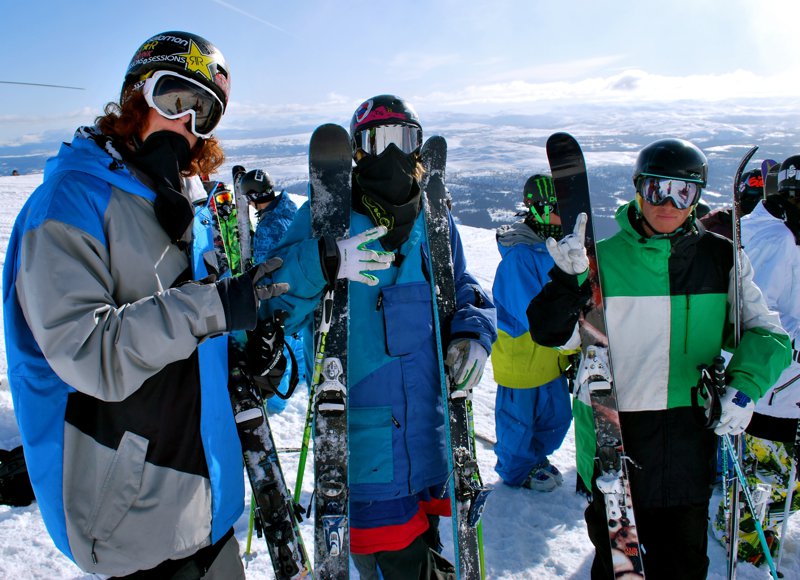 Team Newschoolers' Matt Walker, LJ Strenio & Gus Kenworthy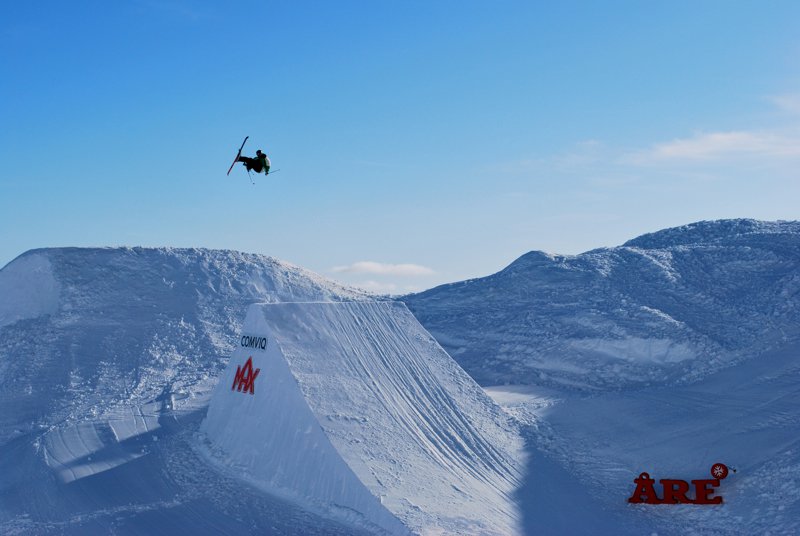 Gus Kenworthy was once again the last to leave the jump today, and one of the only guys to throw a double.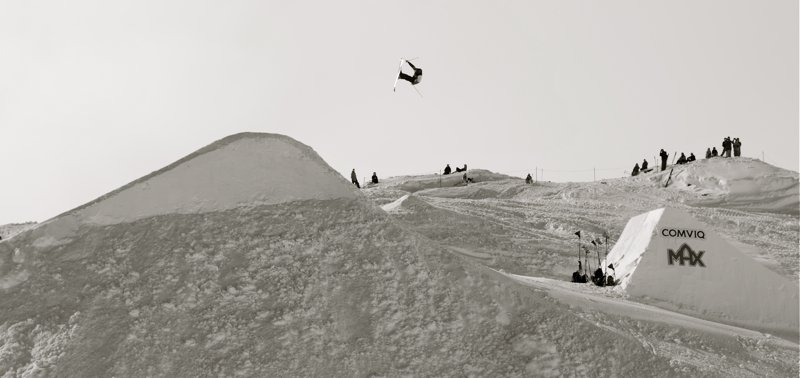 .
Matt Walker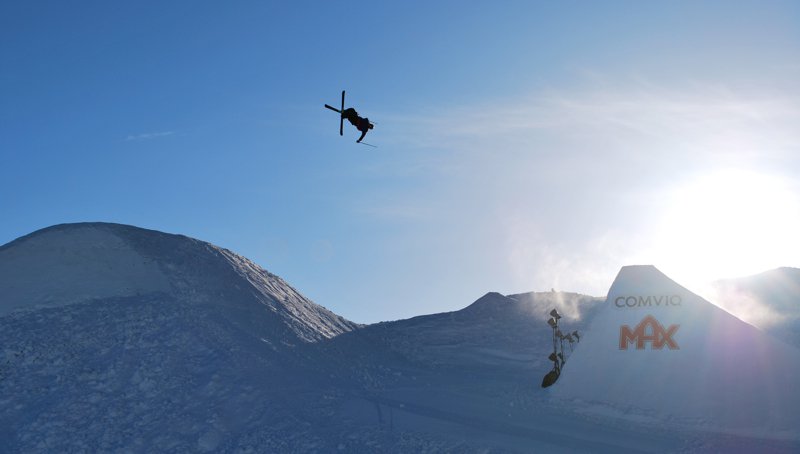 With more good weather in the forecast, a double header of epic proportions is set to go down tomorrow, beginning with another session on the step-up at mid-day with the hope that the landing will be a bit slushier and forgiving, followed by a sunset session on the JOI jump. A mild case of stress has begun to set in amongst the 21 skiers and 14 filmers, as with only six days of skiing left before the videos have to be presented to the masses at the JOSS Awards and some of the teams struggling for shots following the last few days of bad weather, things are about to get really interesting and intense here in Åre.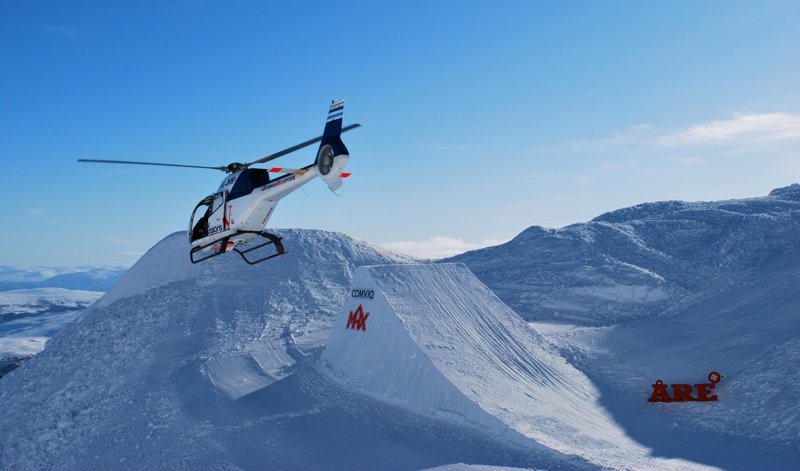 Stay tuned to NS for more coverage on JOSS, and make sure to keep checking out http://www.josupersessions.com and http://www.jon-olsson.com to hear Colby James West and Jon Olsson's take on the event.
NSTV JOSS - Episode 4