Words & photos: Jeff Schmuck
Video: Christian 'Cheech' Sander
The second jaw dropping day of the third annual Jon Olsson Super Sessions just wrapped up here in Åre, Sweden, and things are starting to get serious already at one of the most fantastic contests of the year.
After dotting the Å's and crossing the Ø's on the JOI jump today, the seven teams competing for the feather in your cap of JOSS champion made the pilgrimage to the behemoth just above the village square of Åre for an afternoon sunset shoot.
Before things got underway, Jon held an impromptu welcome meeting after the beautiful weather and beautiful Swedish women delayed it for the first day and a half. He thanked everyone for coming out to Åre yet again, went over some of the rules of the contest (which included the judging format, a maximum time of five minutes for the video, and that generators, lights and taxis are available to those who want to do urban) and asked for feedback to perfect the Red Bull Jib Garden.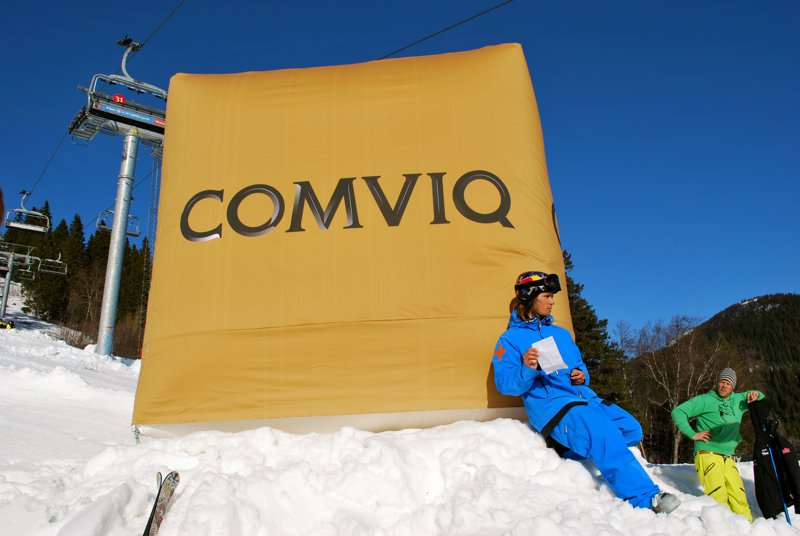 Jon Olsson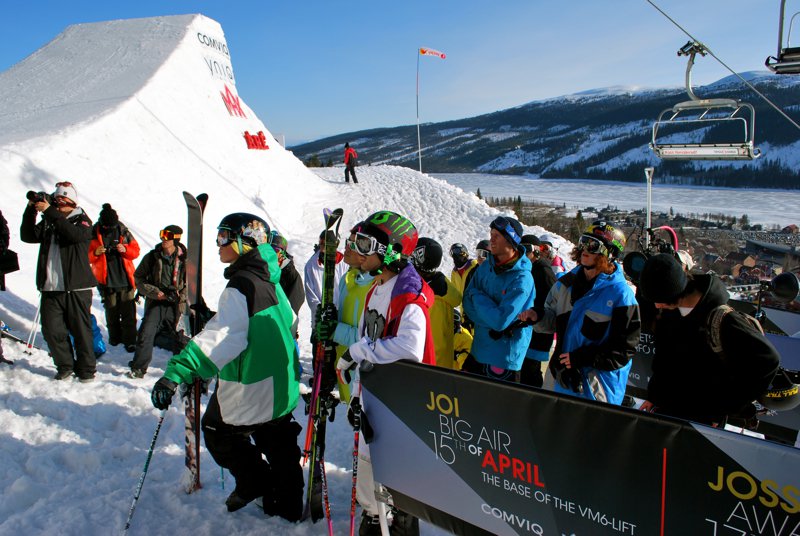 He then explained the stepdown-style jump, which appears to be a bit of a hybrid of sorts of last year's Trick Buster in Norway and the JOI jump here in Sweden, with a steep, poppy take-off and steep landing. Although Jon proclaimed that the jump was eight meters shorter and 30 degrees flatter than last year's installment, you could see the intimidation in many of the top freeskiers in the world's eyes while others straight up conveyed their initial nervousness by jokingly shouting "Not it!" when it came time to decide who was going to guinea the monstrosity. To no one's surprise, Jon, always with a smile, stated he'd gladly drop in first.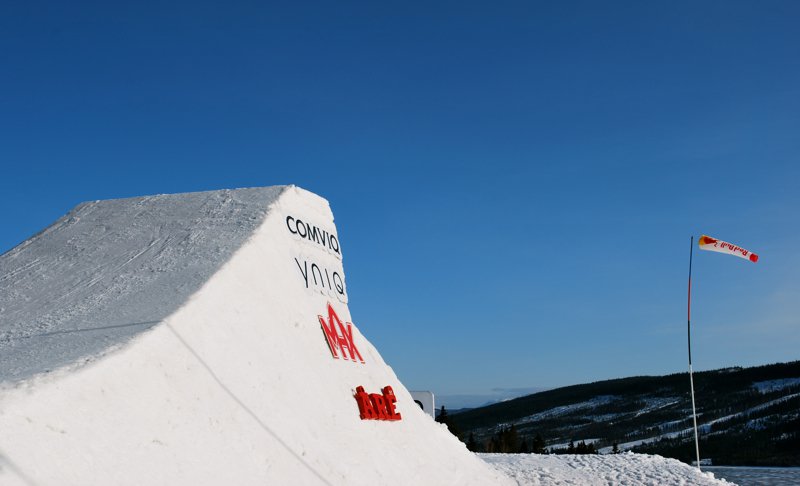 The JOI Jump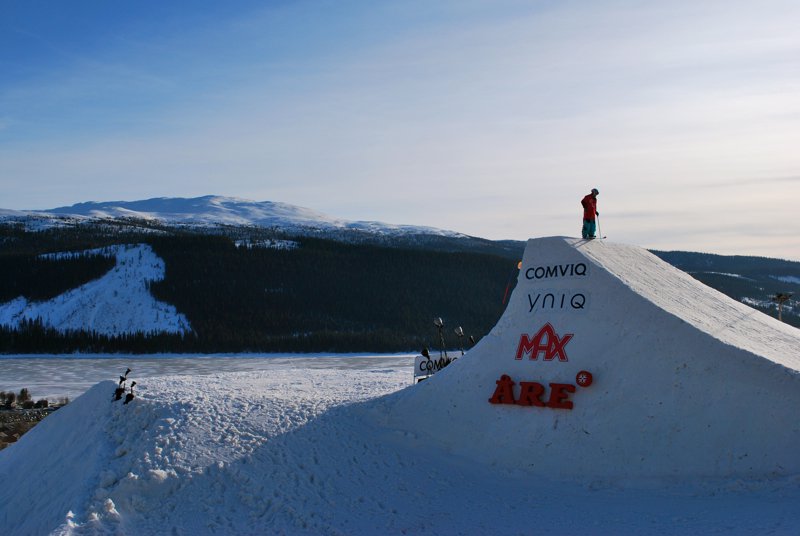 Once the gang had their speed and air sense figured out (many of the guys were saying that due to the size of the kicker they had to pop off the jump and spot their landing before setting their trick), one of the most impressive days of park skiing I've had the pleasure of bearing witness to this season ensued...and this event has only just begun.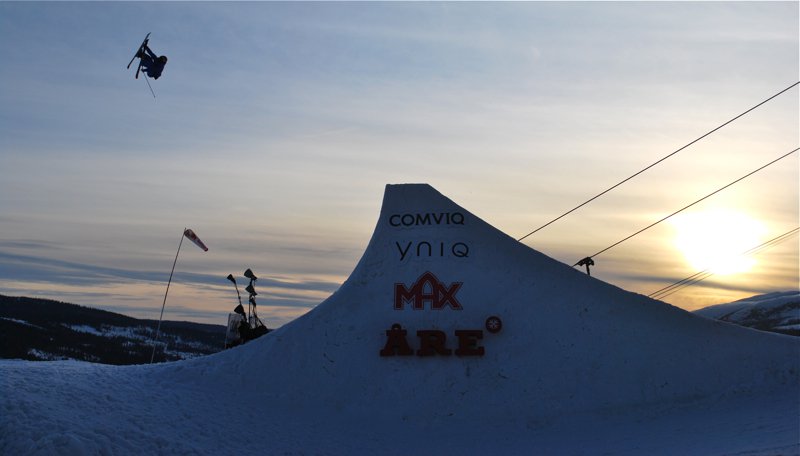 Jon Olsson
Andreas Håtveit showed up with Team Norway and proved just how much of the man he is and apparently just how beneficial it is to have a terrain park in your backyard by putting down a flawless and gigantic double cork 10 on his second or third hit while others were still getting a feel for it via straight airs, while his teammates Alexsander Aurdal and Sigbjørn Tveit immediately fed off their team captain's energy by throwing down some of the first, biggest and most stylish airs of the day.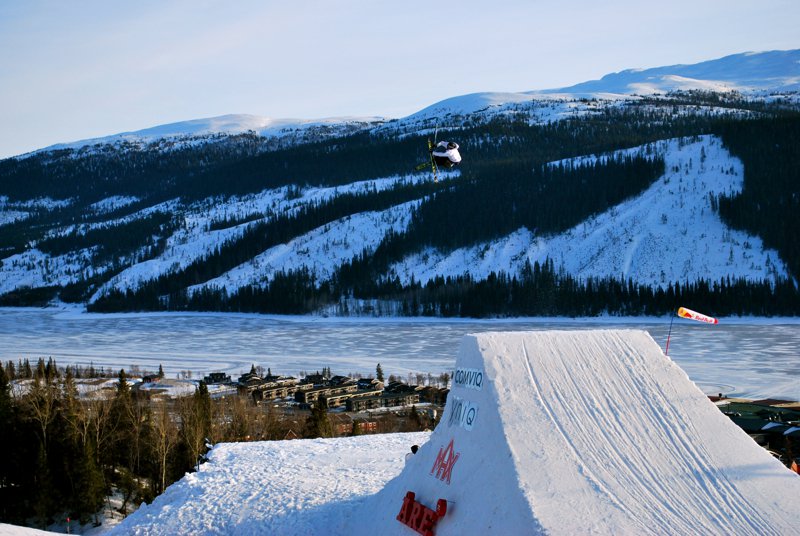 Andreas Håtveit, mid-double cork 10 double grab...say that 10 times fast.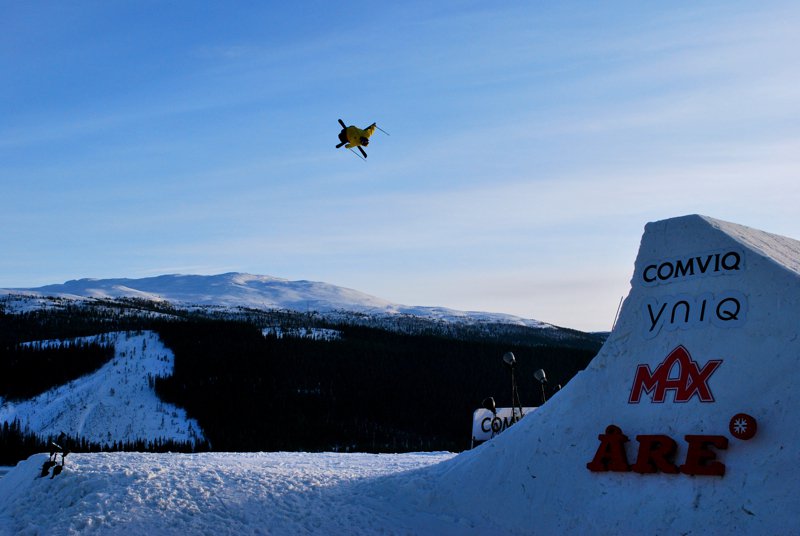 Sigbjørn Tveit
After Dre once again set the bar, the rapid fire doubles came out in a blaze of glory, with some stellar offerings from the likes of Jon Olsson, Elias Ambuhl, Russ Henshaw, LJ Strenio and others.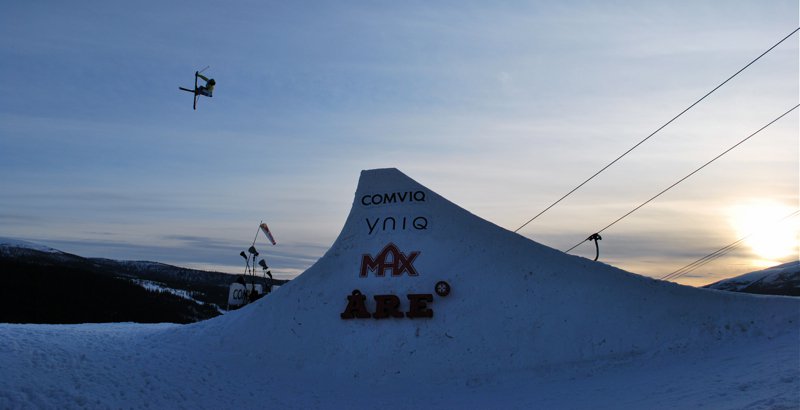 Elias Ambuhl
And speaking of Strenio, Team Newschoolers made a fashionably late entrance last night and you'll be happy to hear that they appear to be the most stoked group of guys here...all thanks to you. They proved this statement and then some by skiing their brains out today and partying their brains out last night...I lost count of how many Swedish girls were at the after party in their condo.
Team Newschoolers, in the eye of the media storm.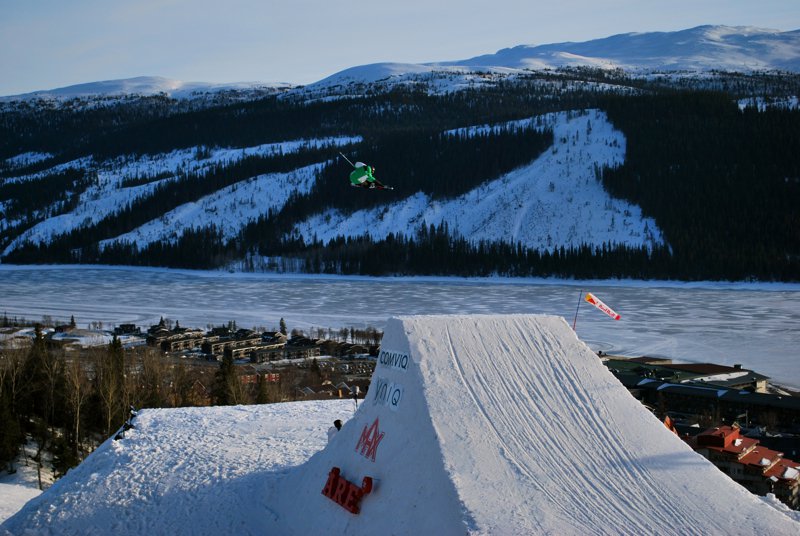 Gus Kenworthy...one of the first to drop, and the last to leave.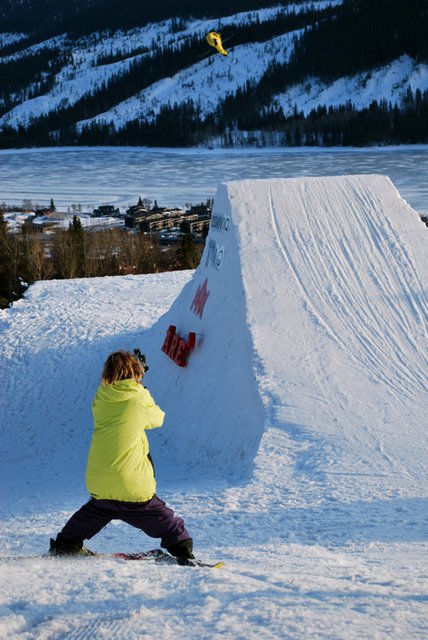 Kevin Steen GTS'ing LJ Strenio.
Also making a surprise and enjoyable appearance was the one and only Colby James West and his equally entertaining and talented filmer Mike Thomas (the man behind My Friend is a Pro), who will be the special guest host and filmer of the videoblogs on http://www.josupersessions.com when Colby's not strutting his stuff for shits and giggles on the jumps himself. So be sure to tune in.
Colby James West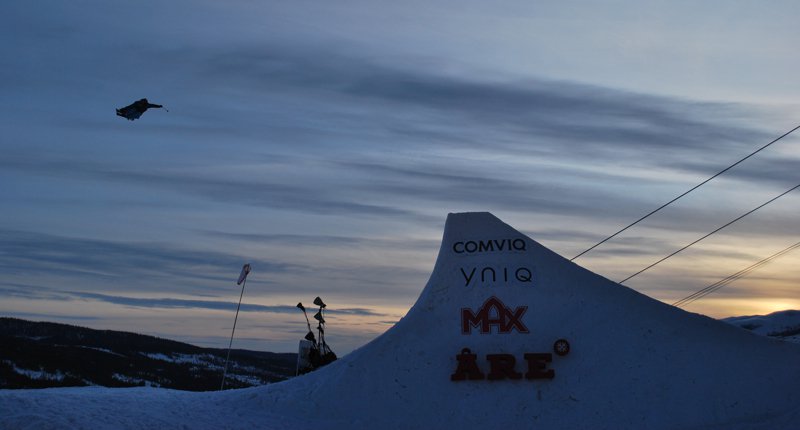 Team Canada was in it to win it today on the JOI jump, with textbook flatspin 7's from Schiller, rodeo 10's from Chug and snail slow cork 7's blunts from Dorey, who was happy to be back in action after taking a fall yesterday and tweaking his back.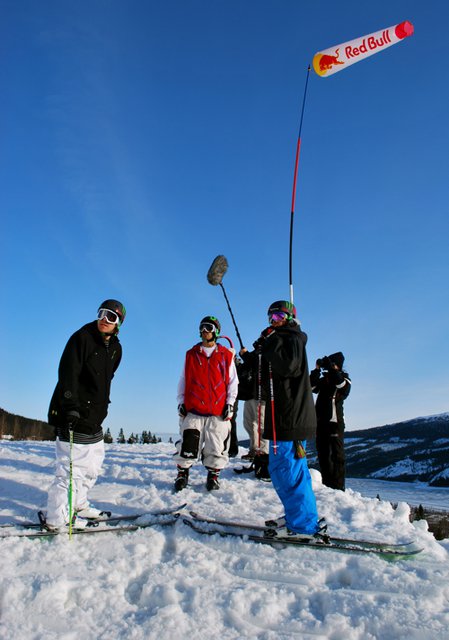 Team Canada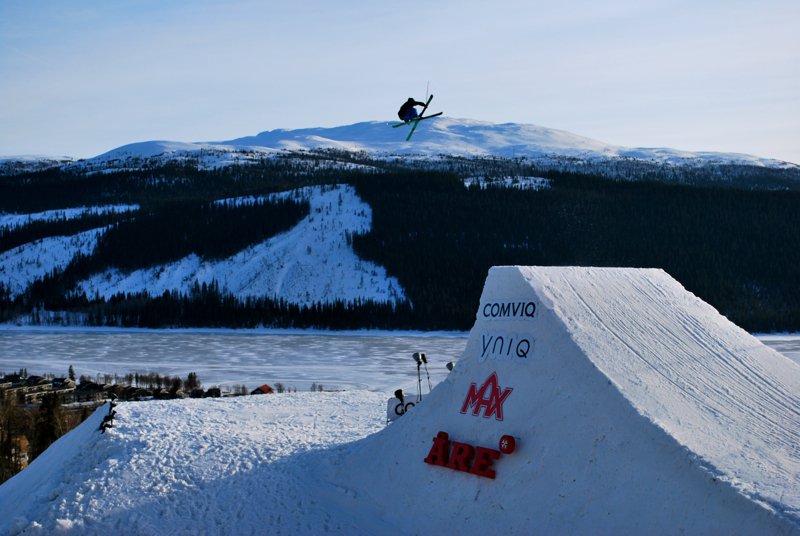 Teej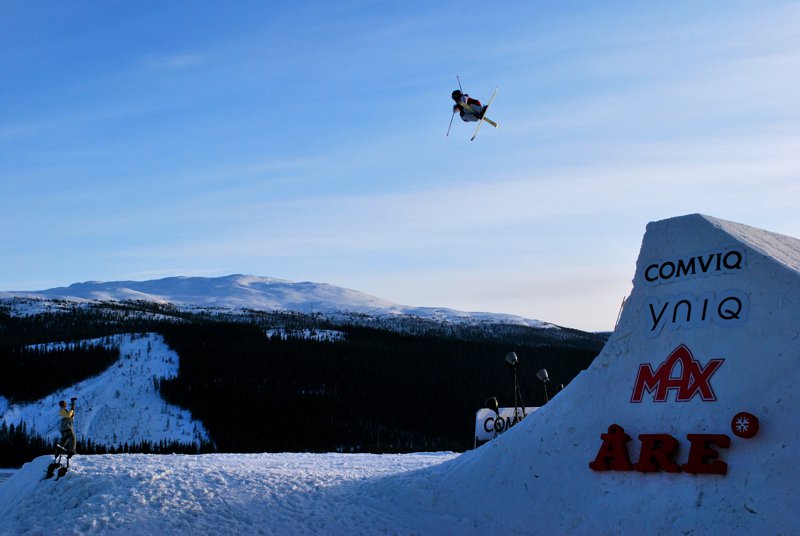 Chug
And speaking of smooth maneuvers in the air, you can never, ever discount The Dumont, who was keeping it stylish all evening long with some sly cork 3's, 5's and misty 7's, while his partners in crime Tom Wallisch and Alex Schlopy were getting buck wild with cork 7's blunts from T-Wall and switch 'wobble' 12's and 14's from Schlopestyle.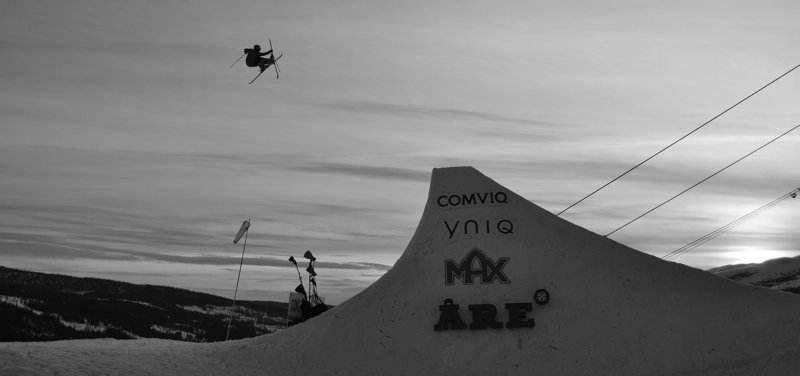 The Dumont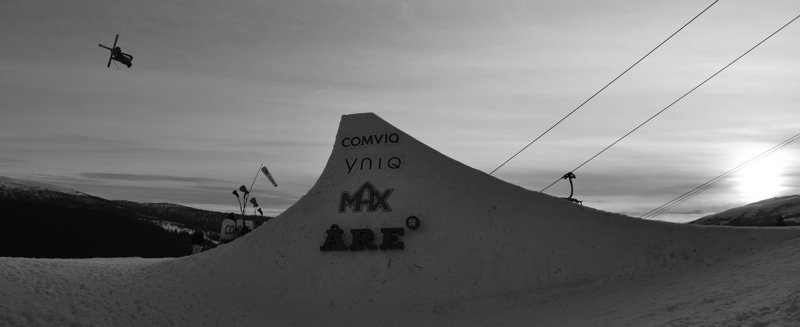 T-Wall
But photo of the day has to belong to Jossi Wells, who much like Håtveit stepped up to the plate early with this Down Under-sized flatspin 5 to many a 'Holla At Cha Boy's' from his peers, which you can see for yourself in our newest episode of NSTV below. You'll also now be able to check out all the NSTV videos from JOSS on the new JOSS channel on the NSTV page, which is also where we'll be posting the teams' edits once the smoke has cleared and dust has settled here in Åre on the 17th.
Jossi Wells
The fourth, final, highly anticipated but yet to be revealed feature, the step up/stepover-style kicker, which is located somewhere in the backcountry high above the resort, is nearing completion, and everyone is getting eager to lay eyes on Jon's latest creation. However rumor has it the good fortune we've be recipient of in the weather department may turn on us in the coming days, so stay tuned for more updates from JOSS, because although we don't know what will happen next, it is sure to be awe inspiring.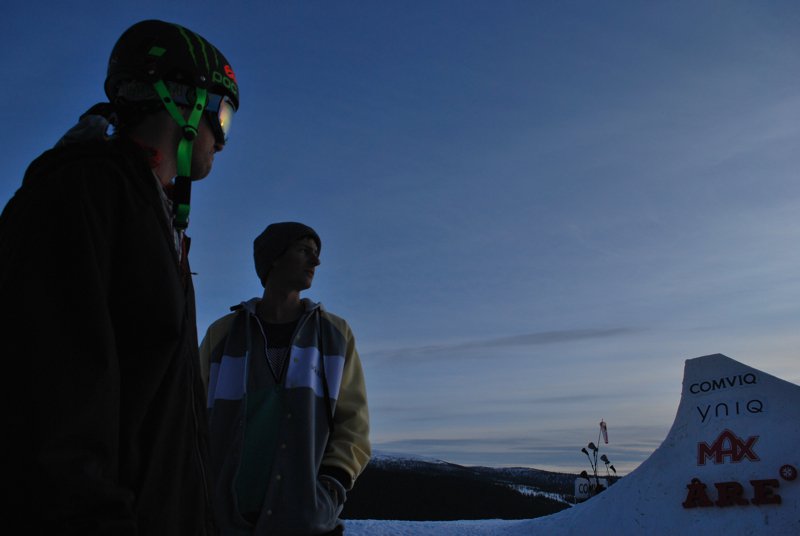 Also be sure to keep checking in on http://www.jon-olsson.com and http://www.josupersessions.com for more updates on JOSS, courtesy of Jon and his hard working team.
NSTV JOSS - Episode 2