Words by Jeff Schmuck
Photos by Dan Brown
After yet another day of gnarly weather and no skiing the teams got back to business today on the Semi Floater/JOI jump on the tenth day of the Jon Olsson Super Sessions in Åre, Sweden.
Yesterday was a frustrating down day for the teams as fog and snow made it impossible to ski in the morning and near-galeforce winds did the same for the afternoon and evening. However there were no frowns amongst the crew as everyone took the opportunity to prep for last night's infamous rocker party, which is without a shadow of a doubt always the wildest, messiest and most anticipated party at JOSS.
Jon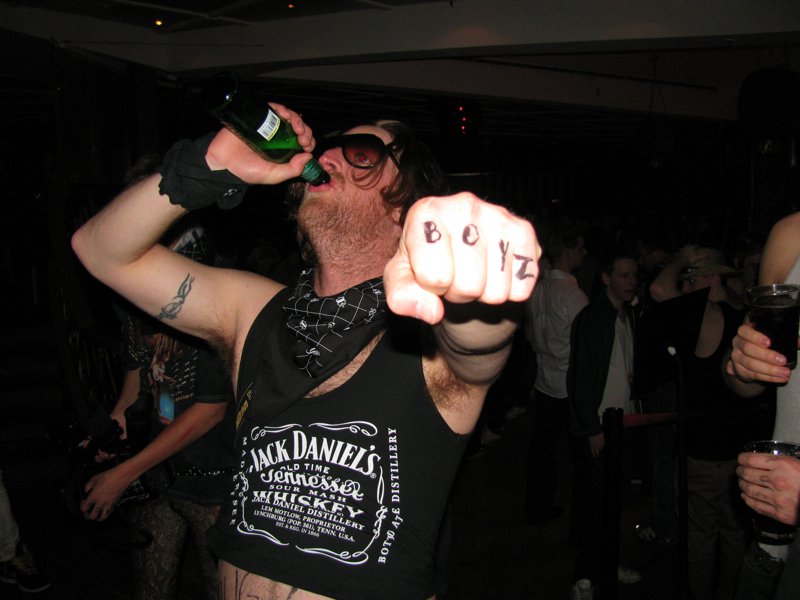 PBP & Team America's Tyler Hamlet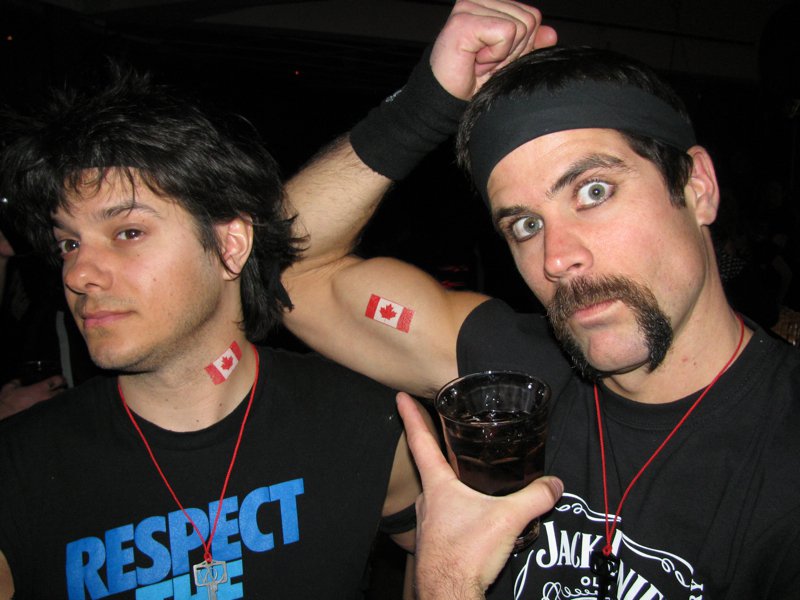 Team Canada's Neil Sotirakopoulos and Damian Cromwell looking real, real good
Wallisch, Harlaut and Team Europe photographer Erik Wibaeus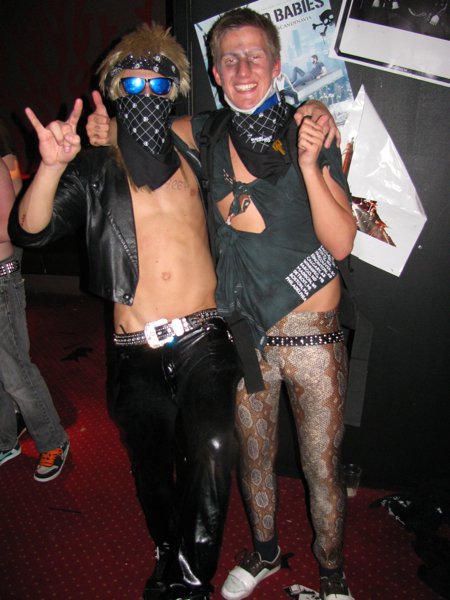 Oscar & Crill
The crue started out with a nice dinner at a fancy restaurant all decked out in 80's metal gear before making their way to Bygget night club for a long night of debauchery. Highlights included a whole lot of leather, hairspray, eyeliner and tattoos, along with booze being sprayed all over the place, the obligatory ripping of shirts, and an air guitar contest that was fittingly won by Jacob Wester, who was awarded a Fender flying-v guitar and free snus for a year courtesy of General for his efforts (for footage of the contest and more details on his win, check out http://www.jacobwester.com and the episode of NSTV below).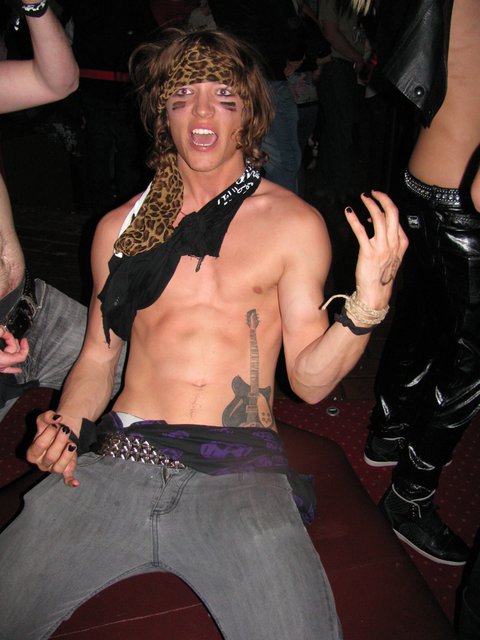 Jacob, post-air guitar victory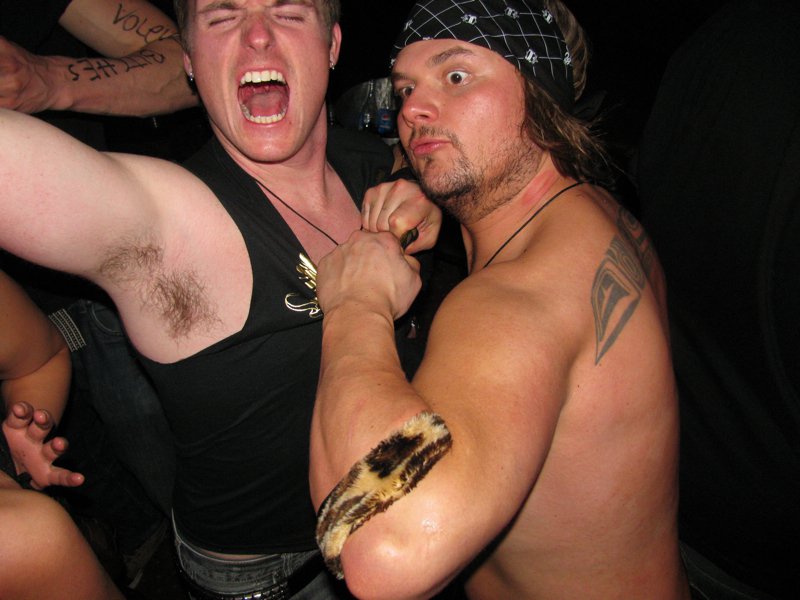 Peter Sidebo helps NS photographer Dan Brown with his shirt...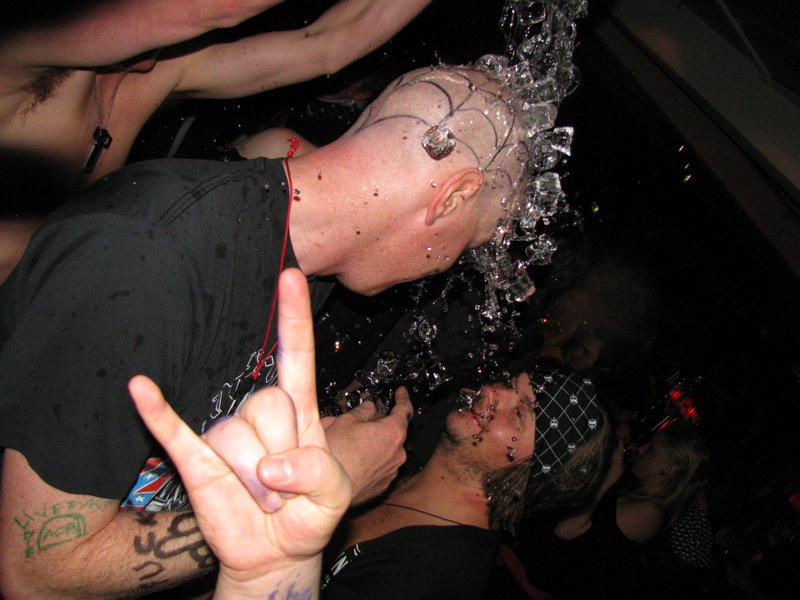 ...and someone decides that Alex O'Brien needs to cool down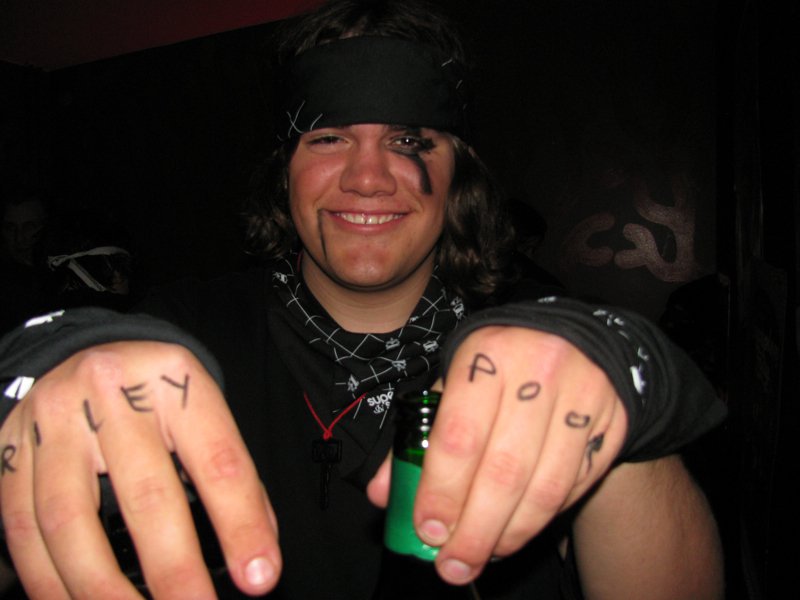 wish you were here Riley
Needless to say, it was a tough morning for all, however to the utter shock and amazement of everyone, the king of partying in Sweden Peter Olenick pulled himself out of bed first thing in the morning and ventured up the hill and into the park to up his count in the backflip bet between him, Luke Van Valin and Bobby Brown (details: all of them are attempting to do 150 backflips before JOSS Awards, and whoever doesn't has to buy the other(s) a bottle of champagne on the last night). As of this morning Luke was at 91, Bobby was at 23 and Peter was at 2, so he knew he had some serious work to do. However when Peter sets his mind to something he tends to do an outstanding job (...especially when there's free booze involved), and today was no exception, as he did a grand total of 148 backflips today, bringing him to 150, while Luke threw down 59 to make it to 150 as well (and they did their 150th side-by-side. It was super cute). Bobby on the other hand only did 2 today, bringing his total to 25, with just three days left to do the other 125. He's screwed.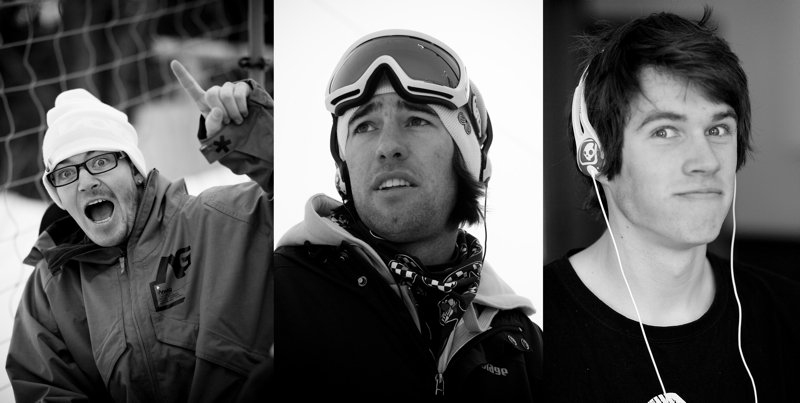 backflip bet update: Peter Olenick - 150 (he did 148 of them today), Luke Van Valin - 150, Bobby Brown - 25
Earlier in the day Jon made the call for everyone to meet at the recently polished-off Semi Floater jump (which will double as the venue for Friday night's JOI) at 6pm for a sunset session.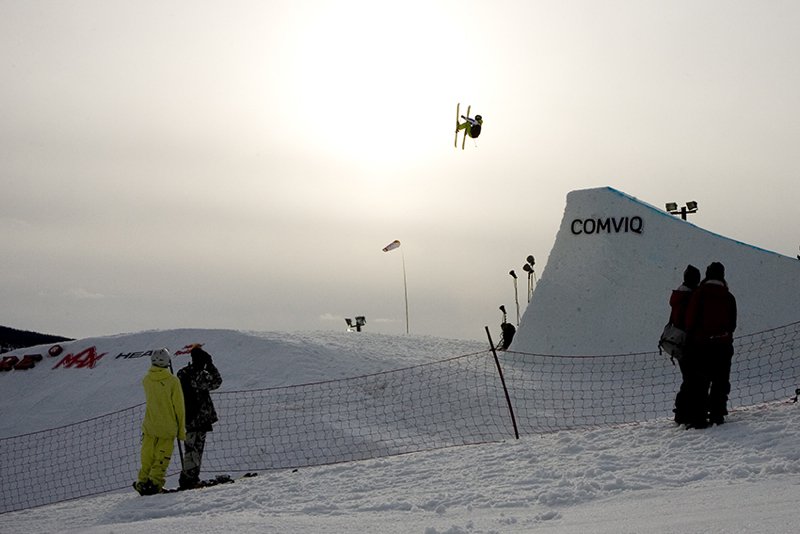 Jon Olsson & his Frankenstein
To call the jump big would be doing it a disservice. It's huge. 25 meters long with a roughly 5-meter stepdown and a poppy kicker. Combine those factors with 14 of the best skiers in the world ancy to throw down after a day off, and you can only imagine what went down. It took a bit for the guys to get use to the behemoth but after a few laps one of the gnarliest sessions thus far began.
Highlights included Team Norway continuing to crush it with 7 true noses from PK and double corks galore from Andreas...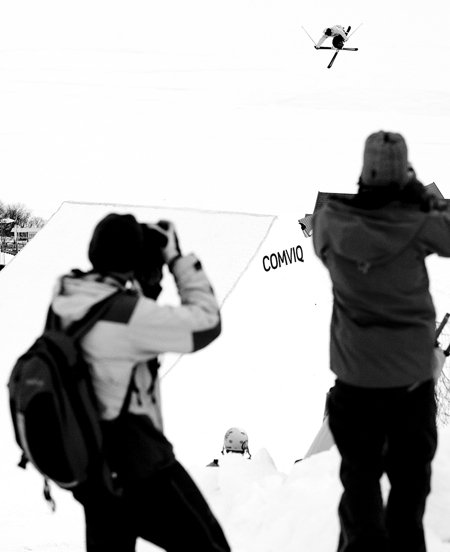 PK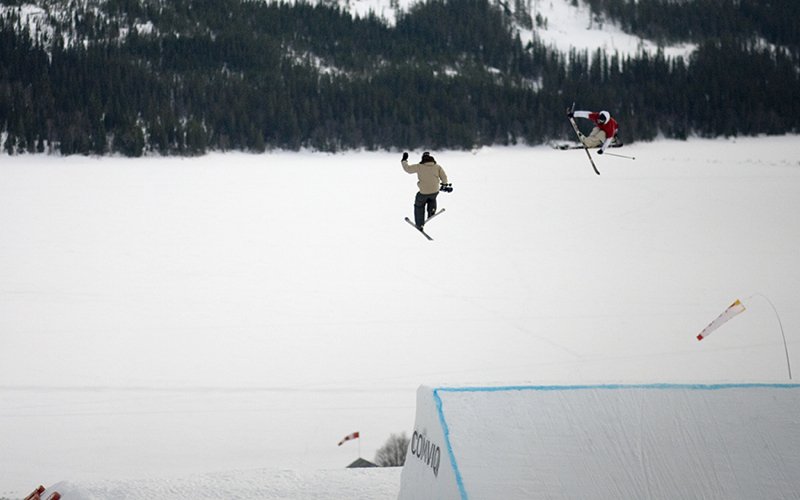 the Håtveit's
Team America slaying it with switch misty 9's from T-Wall and way corked-out switch 9's from the Dumont while his partner performed some air follow cam...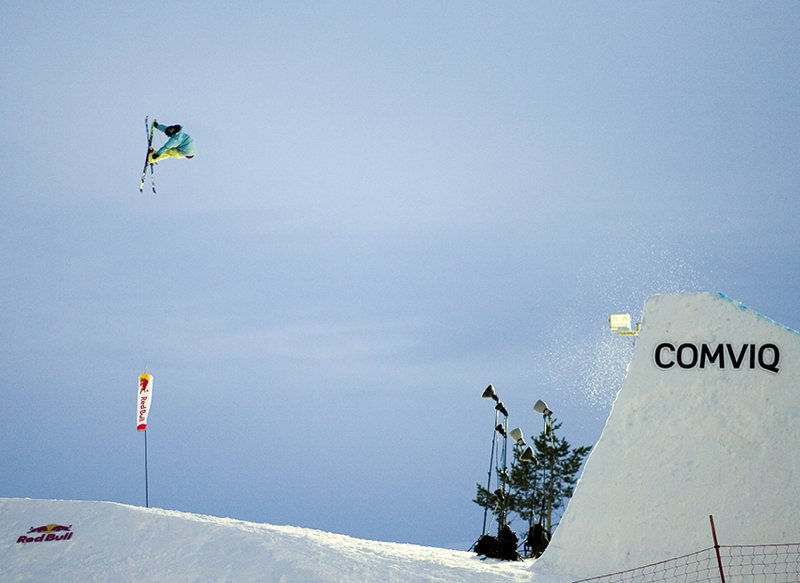 Wallisch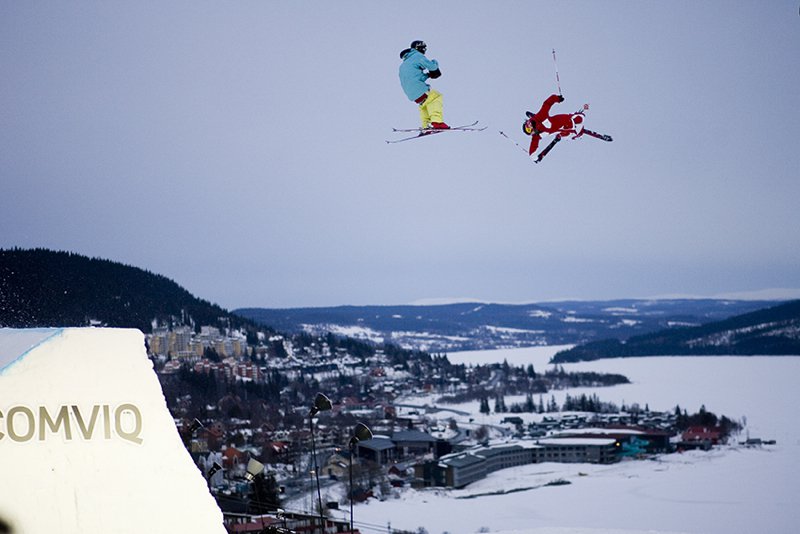 Dumont
Team USA throwing down via rodeo 10's from Symms and flawless zero spins and switch 9's from Colby...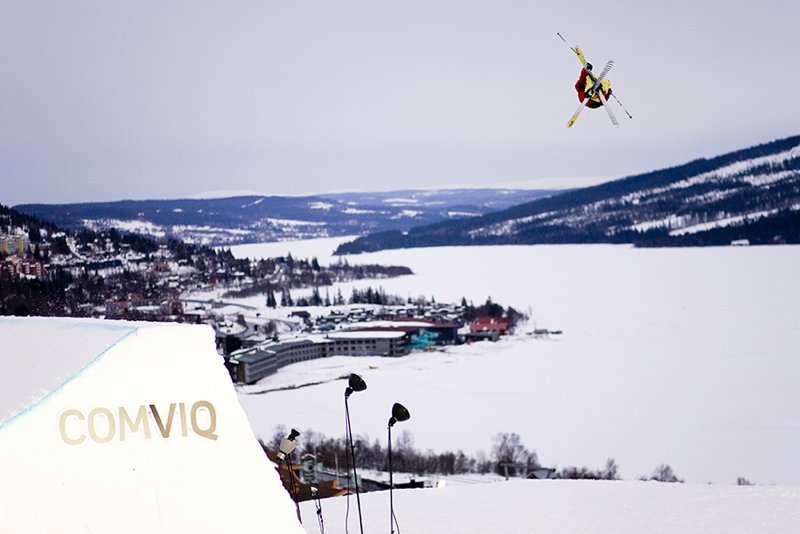 Colby
Team Sweden stepping it up for Johnny D (who was filming with the amazing Red camera) with switch 9's from Jacob and a tsunami of doubles from Jon...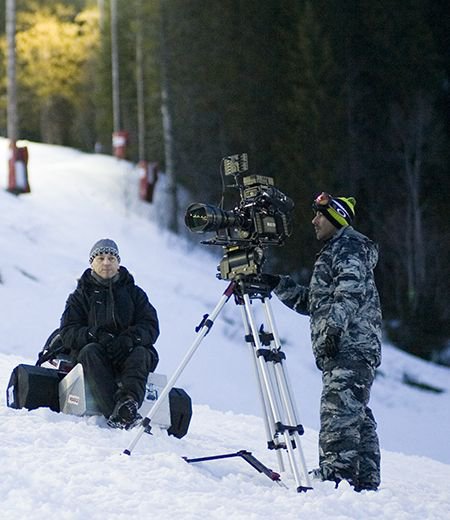 Johnny D & Red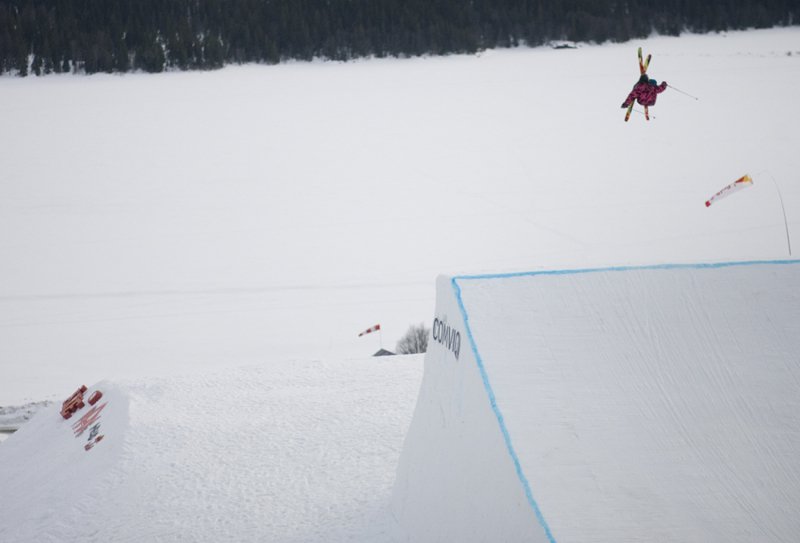 Jacob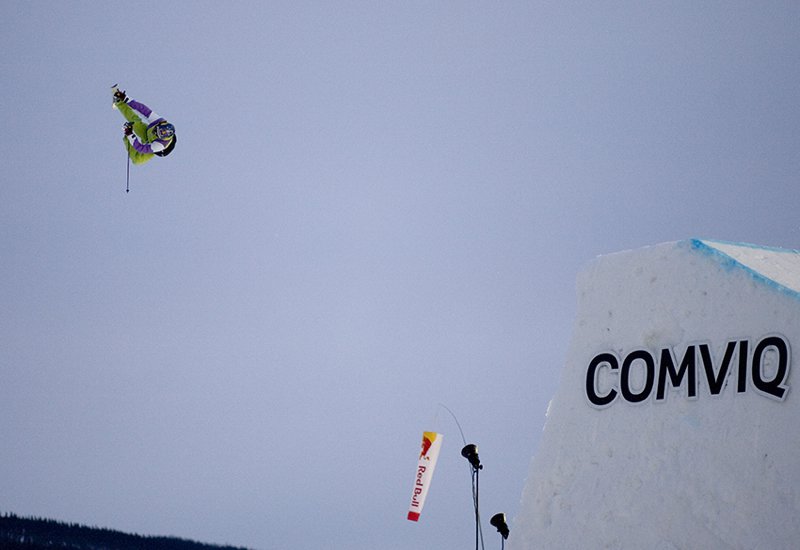 Jon
Team Down Under bringing the tech with some of the most perfect flatspin 5's from Jossi that I've ever seen and double cork 10 double nose grabs from Russ...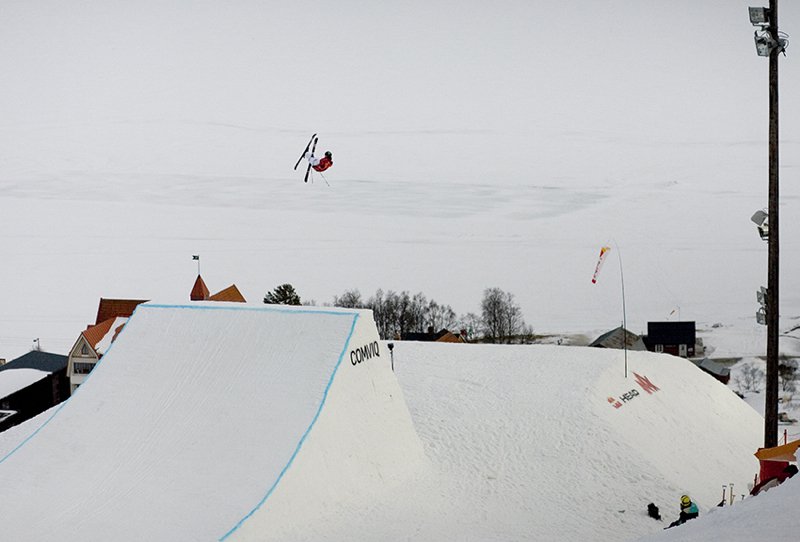 Jossi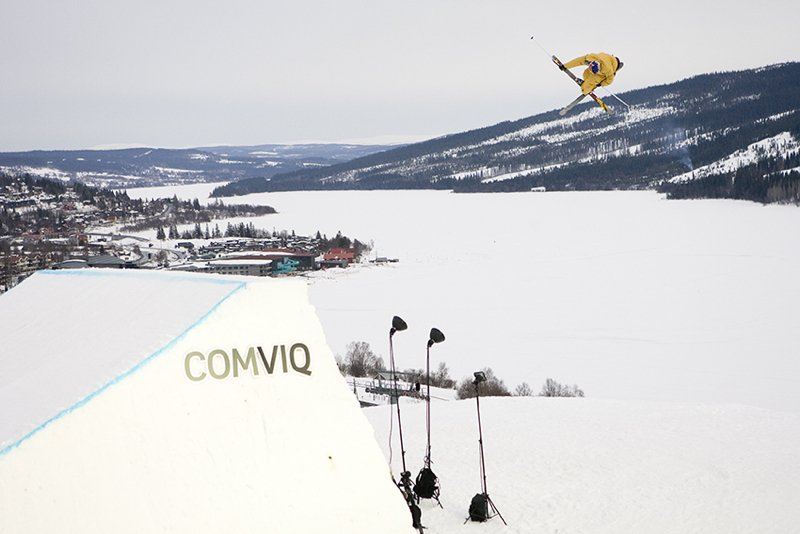 Russ
Team Europe bringing the style with what you would come to expect Laurent and Henrik to throw on a jump of this caliber...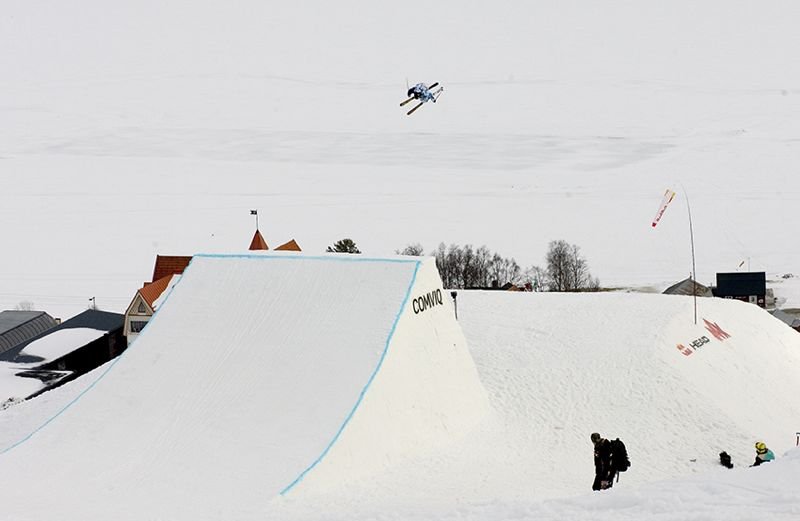 Henrik
And Team Canada just given'er as usual. No biggie for them...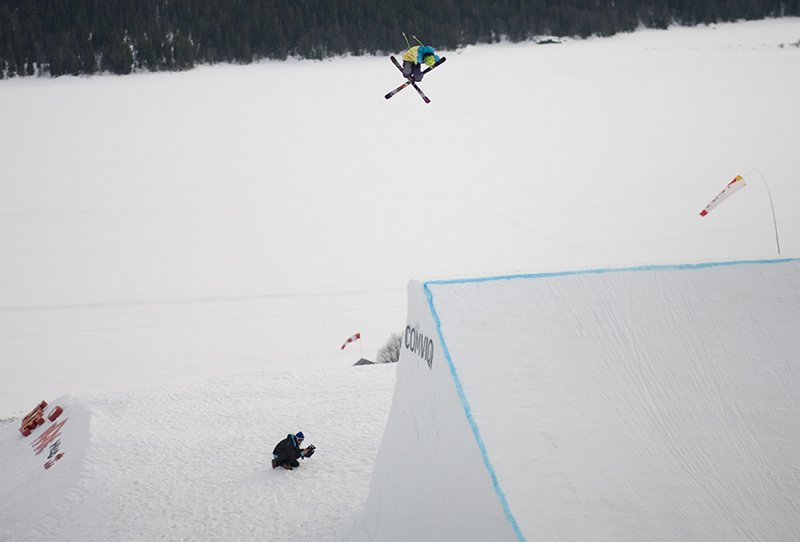 Cosco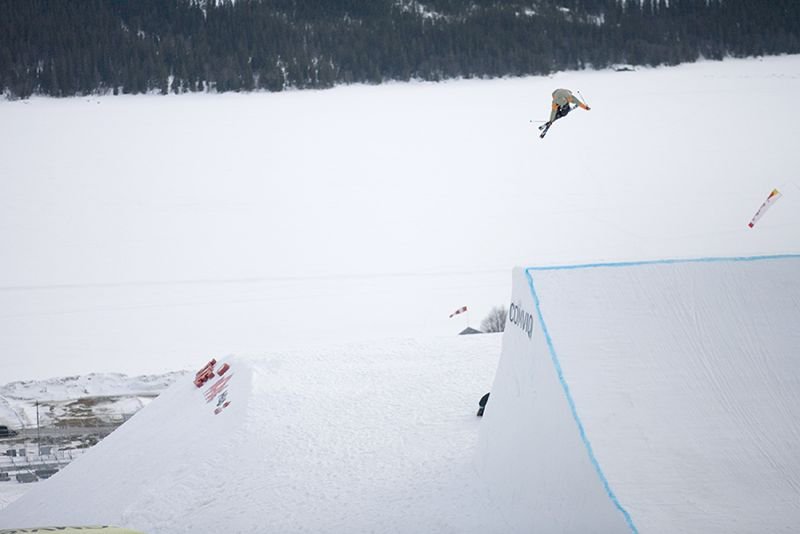 TJ
Tomorrow's weather looks not that pimp, so stay tuned to NS to see what's about to go down at the Jon Olsson Super Sessions as the JOSS Awards are getting nearer and nearer by the minute.